Genesis Only Asked Phil Collins to Be the Lead Singer After Auditioning 400 Vocalists
Phil Collins and his band Genesis are synonymous with heartfelt rock ballads. Their songs are so visceral they'll touch your soul. And Collins has the Oscar to prove it. His rendition of "You'll Be in My Heart" from Disney's animated Tarzan movie was one of the best songs to come out of a Disney film, earning Collins an Academy award.
Like most things, Collins' career was made of equal parts talent and luck. The stars aligned to make Collins the lead singer of Genesis, and his voice shot the band to superstardom. According to Rolling Stone, it all started when Peter Gabriel decided to leave the band.
Phil Collins was originally the drummer for Genesis
Genesis the band was born in 1967. The four founders were Gabriel, Mike Rutherford, Anthony Phillips, and Tony Banks. According to The Guardian, Collins joined the group in 1971. Three of those people are still members of Genesis today. Gabriel left the band in 1975 to focus on other things. Collins was originally on drums, but he ended up taking over vocals. 
Although Collins is the singer most associated with Genesis, the band first saw success with Gabriel at the mic. In fact, this success led Gabriel to eventually quit the band. Genesis had record deals and tours on the horizon. Gabriel and his wife had just welcomed their first child, and the new father realized the "rock star" life wasn't for him.
As Gabriel said in the documentary Genesis: A History, according to Ultimate Classic Rock, "I felt I was becoming a sort of stereotype, sort of 'rock star,' or falling into wanting that ego gratification. I didn't like myself, I didn't like the situation, and I didn't feel free."
Genesis auditioned 400 vocalists, including Phil Collins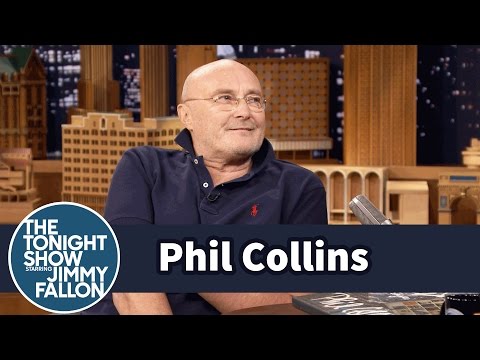 With Gabriel out, Genesis needed a new singer. The band held auditions, and Collins himself contributed backup vocals in addition to drumming. 
Finding the right vibe for Genesis was no easy feat. The group already had an established sound, and they couldn't hire a sub-par singer or a vocalist with the wrong tone or intonation. The band auditioned more than 400 vocalists to replace Gabriel. In the end they didn't hire any of them. Genesis had what they needed all along; they convinced Collins to become the lead singer. 
The Londoner said he liked singing, but he was scared to step into Gabriel's shoes. Gabriel was known for his theatrical costumes usually related to the themes of the songs. Collins flat out refused to dress up too much. According to the Guardian, Collins said "I didn't think I'd be very good at doing that theatrical stuff anyway. So I said: 'Look, I can sing the songs, but anything else will be a bit of a question mark.'"
Eventually, Collins got a little bit more theatrical with his performances. He even donned a costume, albeit a simple one. "I was on stage running around and talking to the audience … the only [costume] I did was Robbery, Assault and Battery," he explained. "I put on a jacket and a hat and became the Artful Dodger." 
Does Phil Collins still drum with Genesis?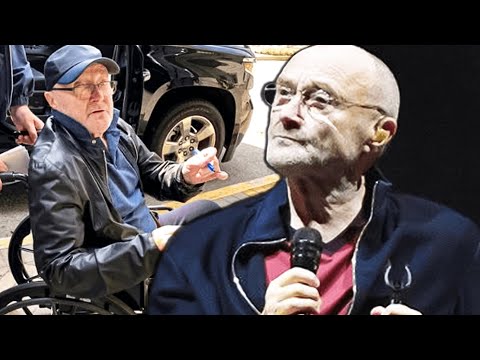 Unfortunately, Collins is no longer drumming with Genesis. Although the band has at least one more tour left before they retire, the 71-year-old is no longer physically able to hold both drum sticks. Collins has suffered several injuries that left him unable to drum. 
In 2007, Collins suffered a spinal injury. Then, 10 years later in 2017, he experienced a head injury. Now, nerve problems make it impossible for Collins to hold a drum stick in his left hand. But he's more than able to sing, and tour. Although Collins is feeling his age, he won't commit to retirement.
Source: Read Full Article