How Did Garth Brooks and Trisha Yearwood Meet?
Music sensations Garth Brooks and Trisha Yearwood could be the poster couple for a strong friendship leading to an even stronger marriage. The duo met before either of their country music careers took off, and toured together for years once they hit top music charts. Brooks says the spark was immediate for him. But it would be 15 years before the couple started dating publicly, and 18 after meeting until Yearwood and Brooks' wedding.
Given the popularity of both artists' music and their storied careers in Nashville, it's only appropriate that the "Thunder Rolls" belter and Trisha's Southern Kitchen star met in a recording studio.
Garth Brooks and Trisha Yearwood met while recording a demo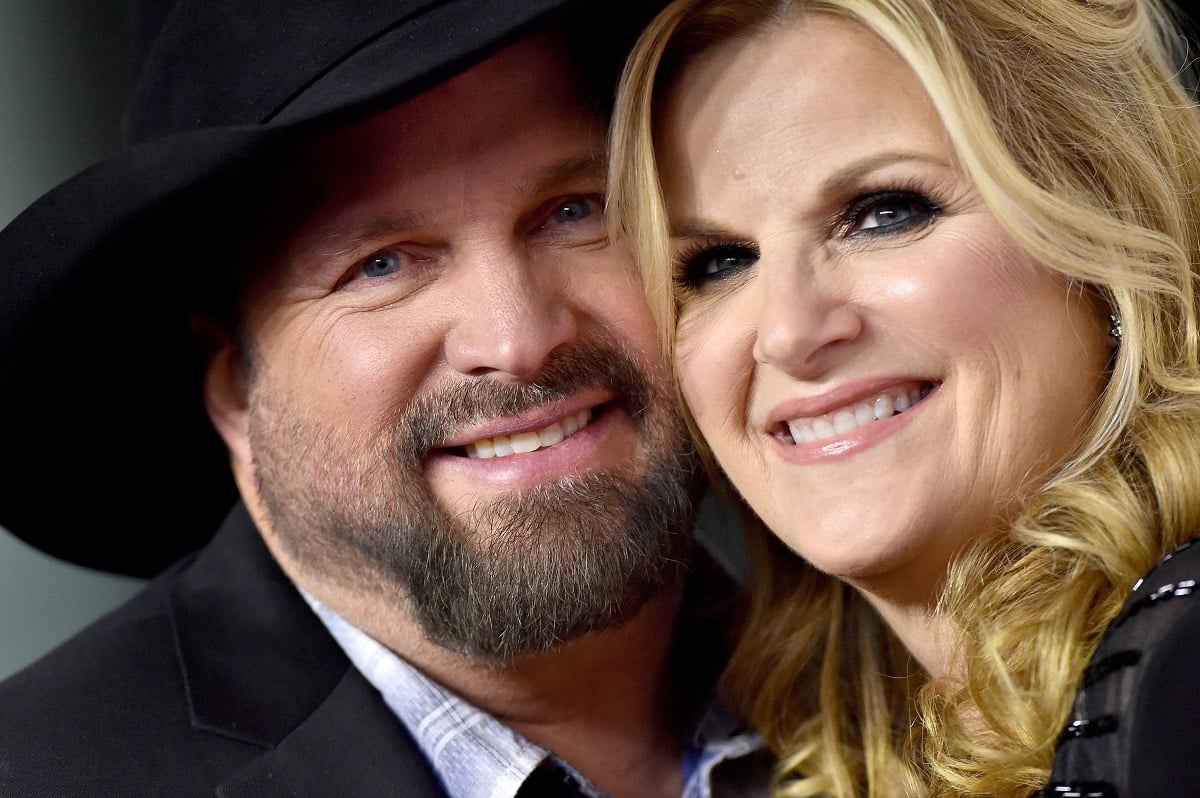 Brooks and Yearwood are cemented in Nashville as some of country music's greatest stars now. However, both earned their way into the spotlight. The two were on their way to doing so when they met in 1987, two years before Brooks released his debut eponymous album. Country music songwriter Kent Blazy introduced the duo in his attic studio when recording a demo together.
The pair got along from the start, though it's unclear what actually happened to the demo they recorded that day. Brooks wasn't even paid for the session, and Yearwood got a whopping $10 out of the deal, according to Taste of Country. However, it was the spark of a friendship that eventually led to the "Friends in Low Places" singer proposing.
"I felt that feeling like when you just meet your wife," Brooks recalled years later in an interview on The Ellen DeGeneres Show.
The "She's in Love With the Boy" songstress also remembers the meeting fondly. "We hit it off," Yearwood told CMT. "But I had no idea he'd turn out to be Garth Brooks!"
Brooks and Yearwood weren't married until 2005
Though the artists got along well from the start, the two wouldn't become romantically involved until much later. At the time they met, Brooks had recently celebrated his one-year wedding anniversary with Sandy Mahl. Yearwood was married to Christopher Latham. Brooks and Mahl had three daughters together and divorced in 2000; Yearwood would divorce Latham in 1991 and marry Robert Reynolds in 1994. She and Reynolds divorced dn 1999 before she kindled a romance with Brooks years later.
The two started dating following Brooks' divorce and were first seen together publicly in 2002, according to Biography. The "If Tomorrow Never Comes" artist proposed to Yearwood in 2005 while at Buck Owens' Crystal Palace in Bakersfield, California. The couple was married that same year on December 10. They celebrated their 16th wedding anniversary at the end of 2021.
The pair is rarely separated despite their independent careers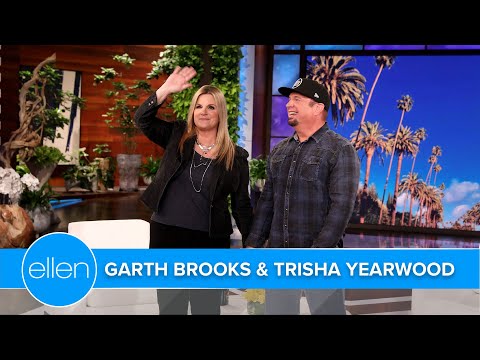 When Brooks and Yearwood got married, the "Unanswered Prayers" star had retired from touring to be more involved in caring for his three daughters. Though he and Yearwood have since both gone on tours, they rarely spend days apart. 
"We do date nights, but, honestly, we are apart maybe five days a year," Yearwood told Us Weekly in 2019. "We really have made a conscious effort since getting married to not be apart, so we've toured together. If I'm doing something, he'll be with me, even if you don't see him, he'll be in the hotel or around."
The two had plenty of practice being together before the Covid-19 pandemic required it. But Yearwood said their marriage has its share of tension when they're in close quarters for too long. "We're both very independent people who run our own ships," she said in a 2021 Us Weekly interview. "And sometimes when two people are driving two big ships, it can be difficult."
The "Walkaway Joe" artist said in her previous relationships, she might have bailed in those times when conflict arises. "So in this situation, that's not an option because this is the love of my life, you know? So you sit down, and you talk it through and, and that gets you better when you get to the other side."
Source: Read Full Article