Is BTS Filming a New Season of 'BTS: Bon Voyage'?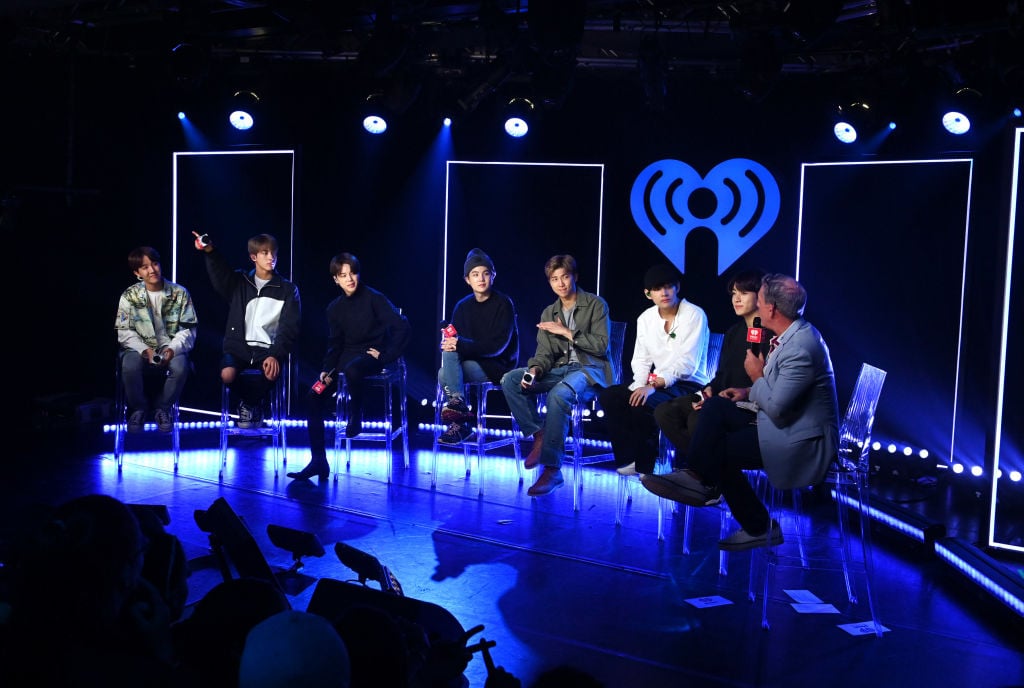 Big Hit Entertainment just announced that BTS's vacation is officially over. The group's one-month break started Aug. 12, 2019 and gave the men a chance to visit family, travel, and relax. The members of BTS were seen arriving at the Incheon International Airport for an international project. This has BTS fans wondering if the group plans to record a new season of BTS: Bon Voyage.
BTS arrived at the airport on Sept. 16, 2019
The members of BTS arrived at the Incheon International Airport the morning of Sept. 16, 2019. This means the men had a vacation of a little over a month before their work schedules resumed. The month-long break was also the first extended vacation BTS had since their debut in 2013.
Big Hit Entertainment reported to Newsen that BTS departed for an international project.
"@BTS_twt are leaving Incheon Airport for the filming of a reality show set overseas, according to Newsen," wrote a Twitter user.
K-pop Herald tweeted, "At last! @BTS_twt has returned after a month-long vacation. Big Hit confirmed the break is officially over and the members left on a plane this morning for overseas activities, while declining to disclose the details of the trip…"
Even though Big Hit Entertainment did not disclose details of the project, ARMY immediately suspected the reason for the trip is to film BTS: Bon Voyage.
"We know it's for Bon Voyage 4. Important Business," a fan replied to K-pop Herald.
BTS fans trended #BTSisBack on Twitter
When videos of BTS at the Incheon International Airport came out, BTS fans rushed to social media to express their excitement. Just minutes after footage of BTS at the airport released online, BTS fans trended #BTSisBack on Twitter. BTS's return proved naysayers wrong, as some not familiar with the group interpreted the hiatus as the band breaking up.
"bts all hopped on a plane to save the music industry again #BTSisBack," wrote a fan on Twitter.
"The boys are back together, and balance has been restored to the universe #BTSisBack," another wrote.
Fans suspect BTS left to film 'BTS: Bon Voyage'
As ARMY freaked out over the band's work resuming, they also theorized why the men are on an international trip. The most common theory was to film a new season of BTS: Bon Voyage. For months, fans suspected BTS would film the reality show sometime before their tour resumes in October 2019. Even though fans suspected this long before Big Hit Entertainment announced BTS's break over the summer, seeing BTS in an airport with cameras seemed to confirm their theories.
"SO Y'ALL TELLING ME THAT OUR BOYS IS BACK AND THEY'RE FLYING RIGHT NOW WITH CAMERAS? I SMELL BON VOYAGE SEASON 4 EVERYONE AND I'M STILL NOT READY FOR THIS SUDDEN COMEBACK AHHHH," a fan tweeted.
"It's bon voyage I'm calling it. Do you see the handheld cameras they're holding? BON VOYAGE 4," another tweeted.
'BTS: Bon Voyage' is one of BTS's TV shows
BTS has several TV shows. Their variety show Run BTS! shows BTS competing in different types of challenges and missions. Bring the Soul is BTS's current docu-series which captured their behind-the-scenes stories from their Love Yourself World Tour. Previously, BTS: Burn the Stage aired in 2018 and showed BTS during their Wings: Live Trilogy World Tour.
BTS: Bon Voyage is a reality show. The show documents BTS as they travel and encounter everyday things a traveler in a foreign country does. Because the show embraces the group's chaotic nature, it is a fan-favorite TV show.
Source: Read Full Article