Madonna Passed On Playing the Role of Catwoman
In the 1980s and '90s, Madonna branched out beyond the world of music and showed her talents as an actor in movies like Dick Tracy, A League of Their Own, and Evita. At one point, she was even offered the iconic role of Catwoman, but decided not to pursue the part.
Madonna was offered the role of Catwoman in 'Batman Returns'
In the early 1990s, Madonna was approached to play Catwoman opposite Michael Keaton in the DC Comics film Batman Returns, directed by revered moviemaker Tim Burton. By that point, Madonna had starred in movies including Who's That Girl and Dick Tracy.
The release of Dick Tracy in 1990 marked a huge moment for the world of comic book adaptations in the world of film. The movie earned over $160 million at the box office; it also led to the creation of a widely-panned video game.
When Batman Returns was in the process of finding its Catwoman, Madonna was just one of several actors who were reportedly considered for the role. Susan Sarandon, Demi Moore, Nicole Kidman, Jodie Foster, Geena Davis, Sigourney Weaver, Cher, Raquel Welch, Jennifer Jason Leigh, and Lorraine Bracco were all in the running for the role of Catwoman; Burton himself even turned down the idea of casting Meryl Streep and Brooke Shields.
Madonna passed on playing Catwoman
In a 2021 interview on The Tonight Show Starring Jimmy Fallon, Madonna was asked to clear up some rumors about roles in the past that she'd been asked to play. Among them was Catwoman in Batman Returns and the lead role of Nomi Malone in the 1995 cult film Showgirls.
"I saw them both, and I regret that I turned down Catwoman. That was pretty fierce," she said honestly. "Showgirls? No."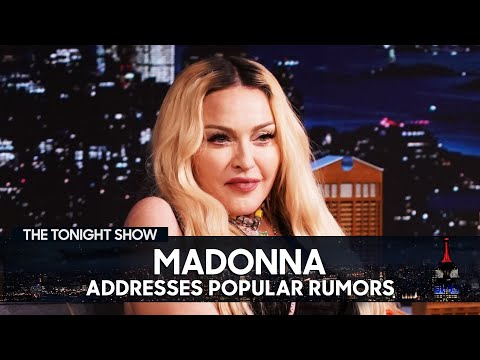 The role ultimately went to Michelle Pfeiffer
When Batman Returns hit theaters in 1992, Catwoman was brought to life on screen by actor Michelle Pfeiffer. By that point, Pfeiffer had starred in movies including Grease 2, Scarface, and The Witches of Eastwick.
In a 2017 interview with The Hollywood Reporter, Pfeiffer admitted that she was over the moon to be able to play Catwoman. "As a young girl, I was completely obsessed with Catwoman," she confessed. "When I heard that Tim [Burton] was making the film and Catwoman had already been cast, I was devastated. At the time, it was Annette Bening. Then she became pregnant. The rest is history."
"I remember telling Tim halfway through the script that I'd do the film," she recalled. "That's how excited I was."
Pfeiffer also told The New York Times at the time that she would've loved the opportunity to play Catwoman in her own solo film, à la Halle Berry.
"[I'd do it] in a heartbeat," Pfeiffer said. "I loved that part. I felt like I was just getting comfortable and getting used to the claws and the mask, just figuring out how to move in all of that. There was a little bit of talk about that, then that kind of faded away."
Source: Read Full Article