Miley Cyrus' ''Slide Away & More Breakup Songs to Play on Repeat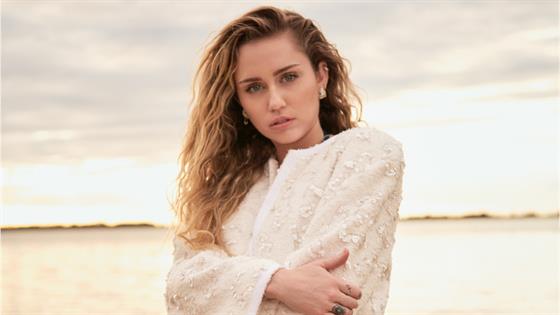 Miley Cyrus' new song came in like a wrecking ball.
The 26-year-old singer dropped her track "Slide Away" on Friday. The song came less than a week after fans learned about her split from Liam Hemsworth. After hearing the lyrics, many speculated that the song was about the breakup.
For instance, Cyrus croons about learning to let go in one of verses.
"Once upon a time it was made for us/Woke up one day, it had turned to dust," she belts out. "Baby, we found, but now we're lost. So, it's time to let it go."
At another part, she sings about moving on—noting that they're not 17 anymore. As fans will recall, Cyrus and Hemsworth met as teenagers while working on the movie The Last Song.
"I'm not who I used to be," she continues on the track. "You say that everything changed/You're right/We're grown now."
The cover art for the song shows an empty bottle and some pills floating in the water. Cyrus reference these on the track, too.
"I want my house in the hills/Don't want the whiskey and pills," she sings earlier in the tune. "I don't give up easily/But I don't think I'm down."
Already added the track to your playlist? Take a trip down memory lane and look back at other favorite breakup tunes throughout the years.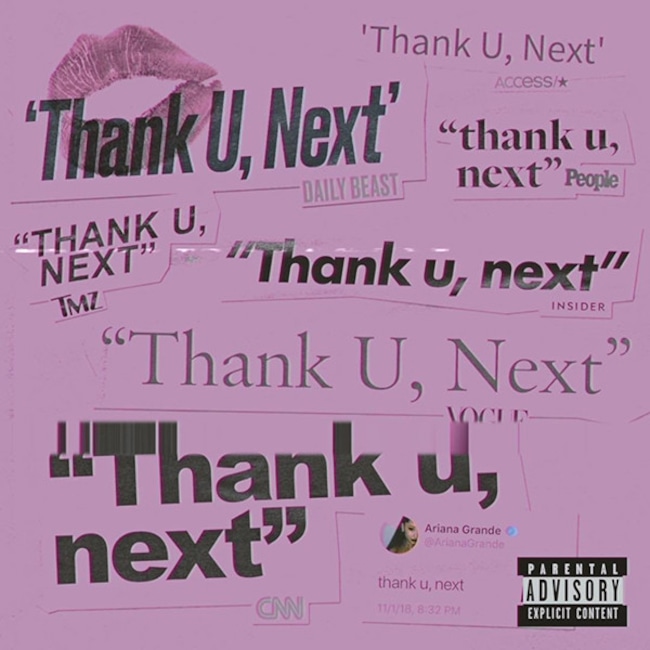 Instagram
Ariana Grande's "Thank U, Next"
After a fast-paced romance and high-profile split, Ariana decided to throw all subtly and veiled references out the window for the first song she released post-Pete Davidson break-up. Her former fiancé isn't the only ex name-checked in the song, with fellow exes Ricky Alvarez, Mac Miller and Big Sean also being named in the empowering anthem.
Before it's release, Ariana tweeted that the song was "the opposite" of a "diss track" and she wasn't kidding. "Thank u, next" is all about Ari's new relationship with herself after learning valuable lessons from all of her past romances.
"One taught me love / One taught me patience / One taught me pain / Now, I'm so amazing / I've loved and I've lost," she sings…and now we bet you can't get that out of your head. Thank u, next single please, Ariana!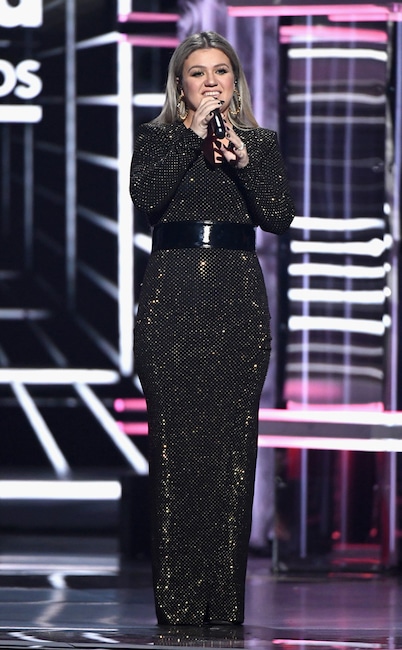 Ethan Miller/Getty Images
Kelly Clarkson's "Since U Been Gone"
"But since you been gone…I can breathe for the first time…"
It's hard to imagine anyone else singing what is arguably The Voice coach's best song, but it almost went to Pink, who turned it down, and then Hilary Duff, who also passed, before Clarkson ended up releasing it as the first single off of her 2004 album, Breakaway. (No, Clarkson didn't write the catchy tune, Max Martin and Dr. Luke did.)
"Since U Been Gone" quickly became the post-breakup relief anthem for a generation, even making its way onto MTV's Laguna Beach and was covered in Pitch Perfect, with Clarkson also taking home the Grammy for Best Female Pop Vocal Performance for the song.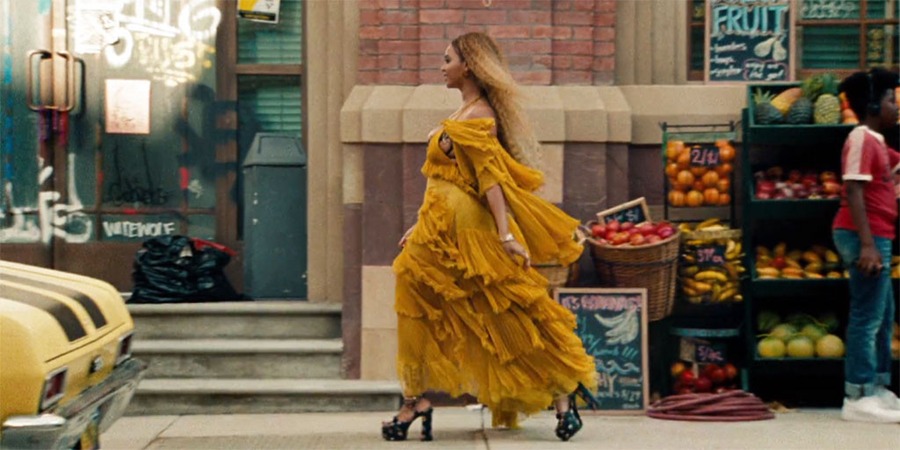 HBO
Beyoncé's Lemonade
Come on, how does one pick just one song off of Queen Bey's iconic 2016 album? Sure, she stayed with Jay-Z, but she held nothing back…exposing his wrongdoings, revealing intimate details about their marital struggles, using the album as a diary and a warning simultaneously. It is a work of art and a work of love and pain and hope, making it far more than just a break-up album.
Article continues below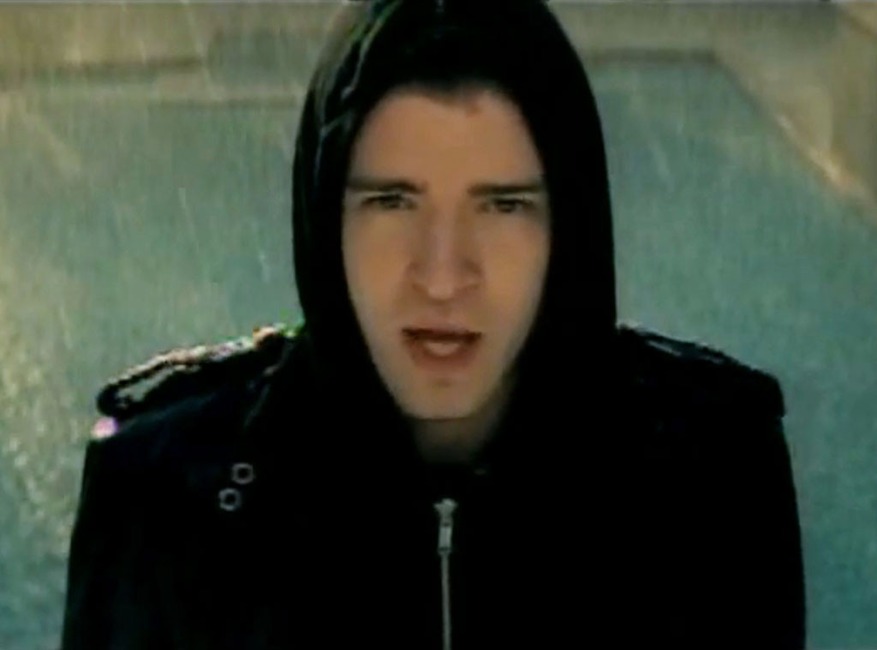 Justin Timberlake's "Cry Me a River"
Though he's never actually said directly that his 2002 hit is about his ex-girlfriend Britney Spears…it's totally about Britney Spears, with a look-alike even being cast in the music video.
"I've been scorned. I've been pissed off," he wrote of the inspiration for the anthem in his new book, Hindsight: & All the Things I Can't See in Front of Me. "I wrote 'Cry Me a River' in two hours. I didn't plan on writing it."
The song was a critical and commercial smash hit for Timberlake, who was establishing himself as a solo artist after 'N Sync. It worked—the sexy and scornful song won the Grammy for Best Pop Male Vocal Performance.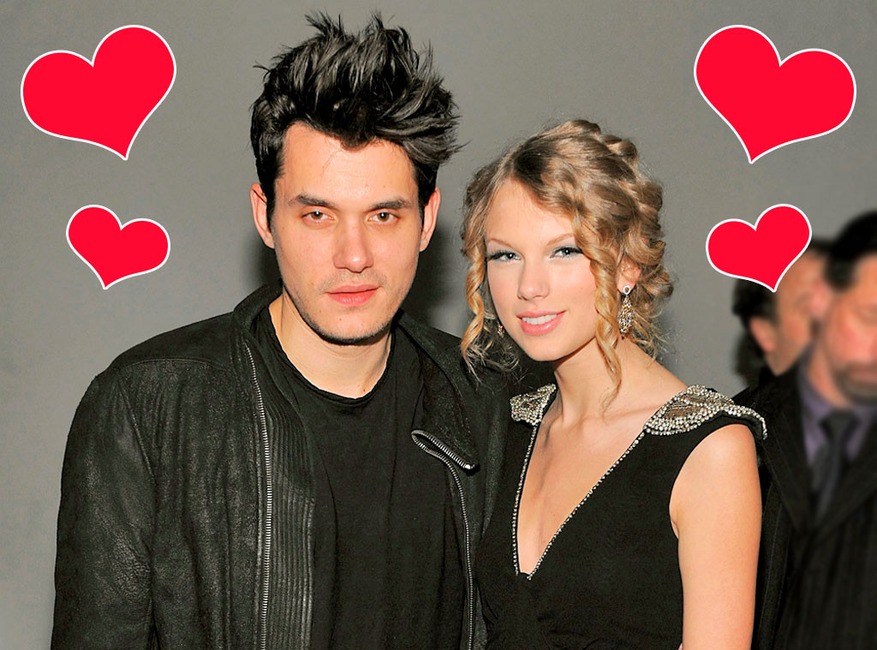 Dimitrios Kambouris/Getty Images
Taylor Swift's "Dear John"
Do you know how hard it is highlight Swift's best breakup song when she is basically the godmother of breakup songs, knowing exactly how much info to tease to turn her listeners into detectives? Her albums are her journals and her songs are her relationship guides. But her most obvious one was "Dear John" off of her 2010 album.
Sample lyric? "Dear John, I see it all, now it was wrong / Don't you think 19 is too young to be played by your dark twisted games, when I loved you so?"
It was, of course, about John Mayer, though Swift never confirmed it…but Mayer decided to a few years later, saying that the song "humiliated" him in an interview.
"It made me feel terrible," Mayer told Rolling Stone. "Because I didn't deserve it. I'm pretty good at taking accountability now, and I never did anything to deserve that. It was a really lousy thing for her to do." He also called it "cheap songwriting."
Swift's response? "How presumptuous!"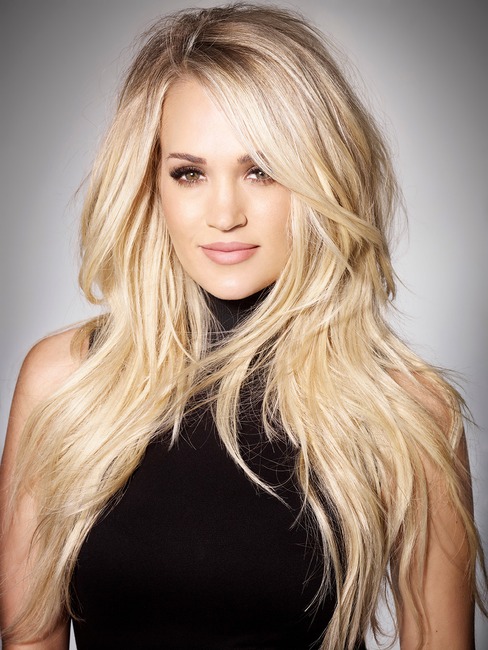 Randee St. Nicholas
Carrie Underwood's "Before He Cheats"
Lesson learned from this revenge ballad? Do. Not. Cross. Carrie. Underwood.
While she charmed American Idol viewers with her sunny disposition and country crooning, fans were introduced to a new whole side of the singer when she released "Before He Cheats" and took a Louisville Slugger to both headlights.
The song was once the the best-selling country song of all-time and won Underwood two Grammys in 2008 (Country Song of the Year and Best Female Country Vocal Performance). And, more importantly, it (hopefully) inspired some cheaters to think next time before they…well, you already know…
Article continues below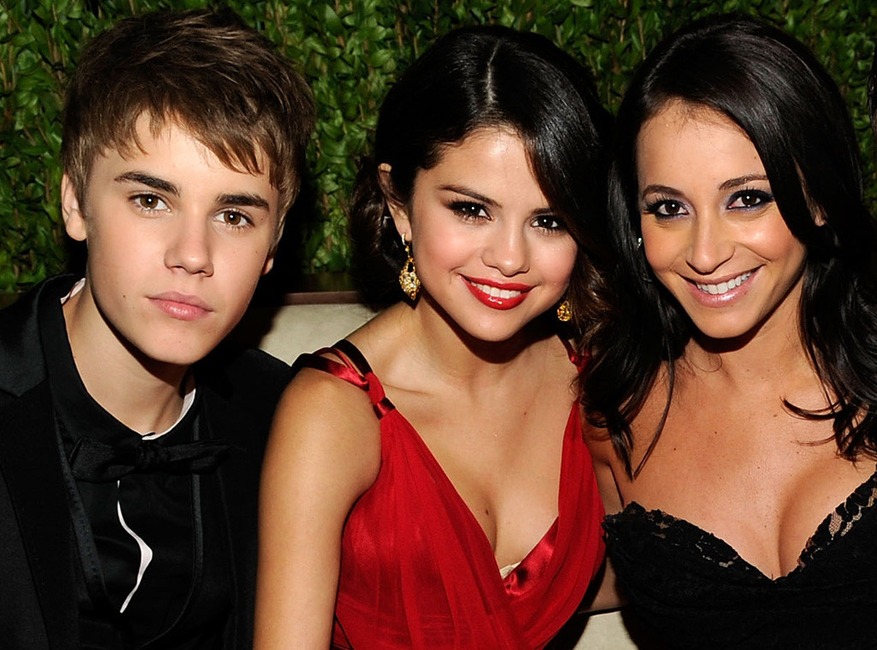 Kevin Mazur/VF11/WireImage
Justin Bieber's "Love Yourself"
Many songs have been born from the rollercoaster relationship that was (is?) Jelena, but arguably the most bitter one from Bieber is "Love Yourself," which suggest Justin's mom Patti Mallette wasn't Gomez's biggest fan. ("My mama don't like you—and she likes everyone," he sings in the chorus.)
Many believed the song title was a direct reference to Gomez and one of her tattoos, which is the Arabic translation of the phrase "Love Yourself First" on her back.
However, it turns out Bieber didn't even write this song…Ed Sheeran did!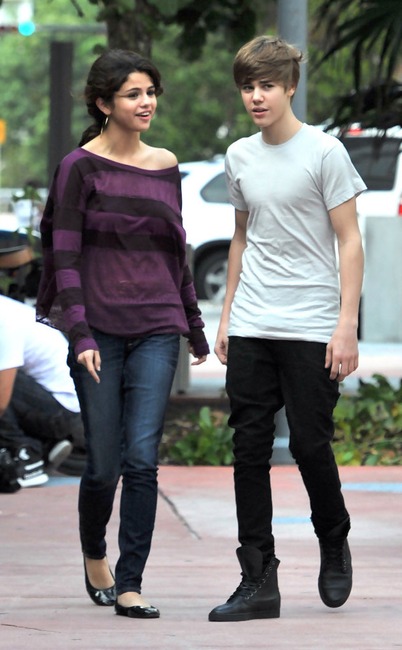 Flynetonline.com
Selena Gomez's "Love Will Remember"
The first of many songs about her relationship with Bieber, Gomez decided to start this 2013 single with an actual voicemail from her ex.
"Hey babe, it's me," Bieber says in the voicemail. "I just want to call and tell you that I love you so, so, so, so much. I just wanted to let you know that you are my princess. You are worthy of all the love in the world. You are the love of my life."
At the time, a source close to Bieber told us he was "blown away" by the track. Five more years of on-and-off dating confirms that!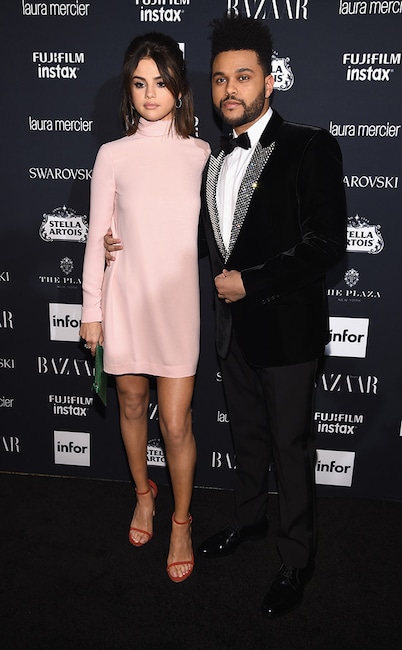 Getty Images for Harper's BAZAAR
The Weeknd' "Call Out My Name"
The Weeknd's (whose real name is Abel Tesfaye) hit song in 2017 was all about his failed relationship with Selena Gomez, with apparent references about her kidney transplant, as well as her reconciliation with her ex Justin Bieber shortly after their split.
"Guess I was just another pit stop 'Til you made up your mind," The Weeknd sings during the song. Damn…
Article continues below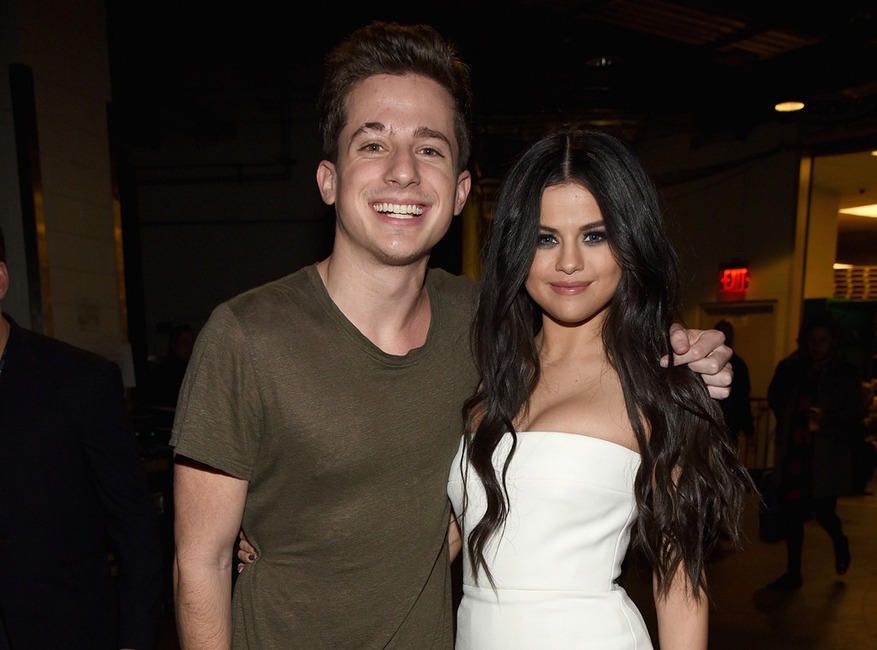 Kevin Mazur/Getty Images for iHeartMedia
Charlie Puth and Selena Gomez's "We Don't Talk Anymore"
Surprise, another song alluding to Selena Gomez's on-and-off romance with Justin Bieber! In 2018, Puth fully admitted that their 2016 duet was about their shortlived romance coming to an end because of her ex.
"It's about a particular moment in my life, when someone very close to me wanted the attention of somebody else," he explained to Billboard. "When I found that out and we ended it, I might have done some shady things too, and she might have asked me, 'How long has this been going on?'"
He then added, "I don't kiss and tell, but the only way a song like that can come across as real is if there's something else going on behind the scenes. And that's what was happening [with Gomez]. Very short-lived, very small, but very impactful. And it really messed me up. I'm trying to put this the best way possible: It wasn't like I was the only person on her mind. And I think I knew that going in—what I was getting myself into."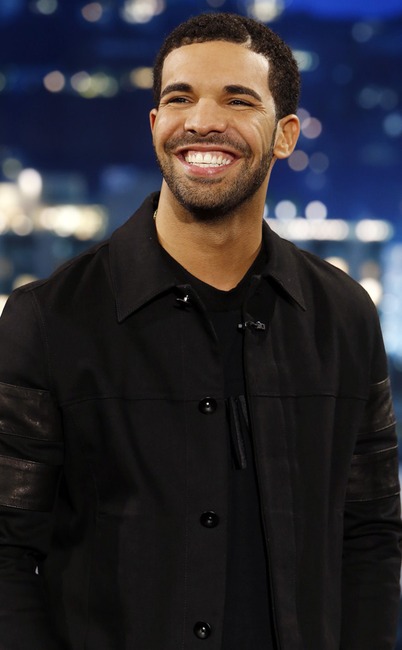 ABC/Randy Holmes
Drake's "Marvin's Room"
The rapper's 2011 track is Drake at his emo best…and perfectly capturing the phenomenon of "drunk dialing," with Drake drunkenly calling an ex from a nightclub. (Said ex allegedly sued him after the track was released. Take care, Drake!) Definitely one of his best songs ever.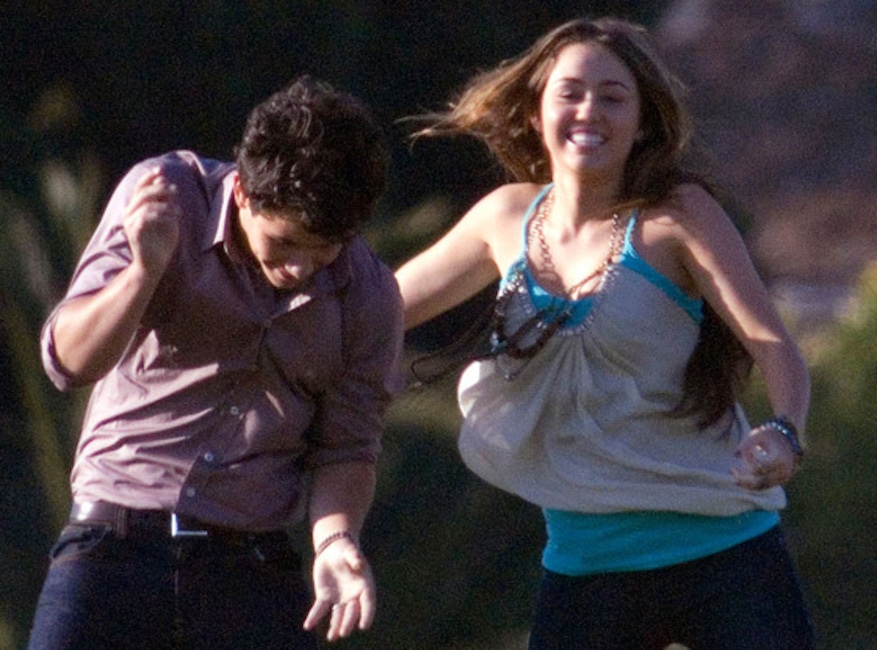 BTF/SC/Flynet
Nick Jonas and Miley Cyrus' "Before the Storm"
It's rare that a couple gets together to record a song after their split, but that's what these two did in 2009 after dating on and off since meeting at a Disney Channel event in 2006.
At the time, Jonas told MTV News that the bittersweet ballad was "probably one of his favorite songs because it has a great story to it." Though it didn't initially include Cyrus, Jonas thought it would a good song to record with his ex and share with their young fans. #Niley4ever. Curiously enough, they performed the song on stage together amidst reconciliation rumors…right before Cyrus met now-fiance Liam Hemsworth on the set of The Last Song.
But both Jonas and Cyrus have released other songs about their break-up(s): Cyrus' 2008 hit "7 Things" is all about Jonas, while he revealed in 2017 that one of the Jonas Brothers' 2013 songs "Wedding Bells" was about Cyrus after she got engaged to Hemsworth.
Article continues below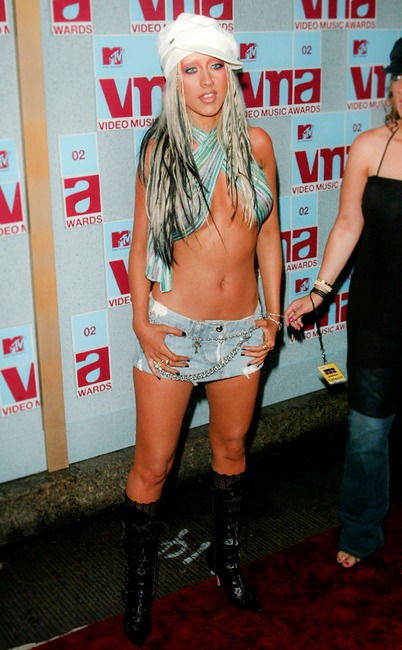 Evan Agostini/ImageDirect
Christina Aguilera's "Fighter"
If this jam hasn't been on your workout playlist since it came out in 2003 you've been living your life wrong for over 15 years. Sorry not sorry!
While the singer never revealed who the empowering track was about, she did say on RuPaul's Drag Race's aftershow Untucked that "he deserved it."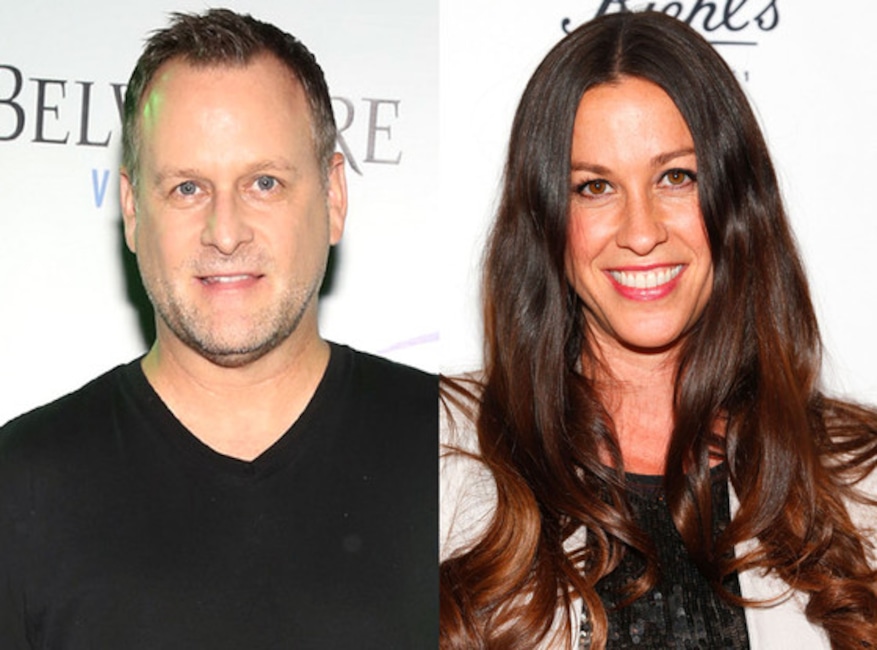 Getty Images
Alanis Morissette's "You Oughta Know"
The. Gold. Standard. Of. Breakup. Songs. Morissette's 1995 hit taught us hell hath no fury like a talented songwriter scorned. "You Oughta Know" also delivered one of the most epic celeb urban legends: It's about Full House's Dave Coulier. Uncle Joey, what did you do?!
"There was a lot of familiar stuff because she was writing a lot of material when we were dating, so there were some familiarities all throughout [her album] Jagged Little Pill," Coulier told HuffPost Live in 2014. "The one that got me was, 'I hate to bug you in the middle of dinner.," he said. "That was because we had already broken up and she had called—she was living in Canada at the time—she called, and I said, 'Hey, I'm right in the middle of dinner, can I just call you right back?' I remember that line when I heard 'You Oughta Know,' and I just went…it was like, 'Uh-oh.'"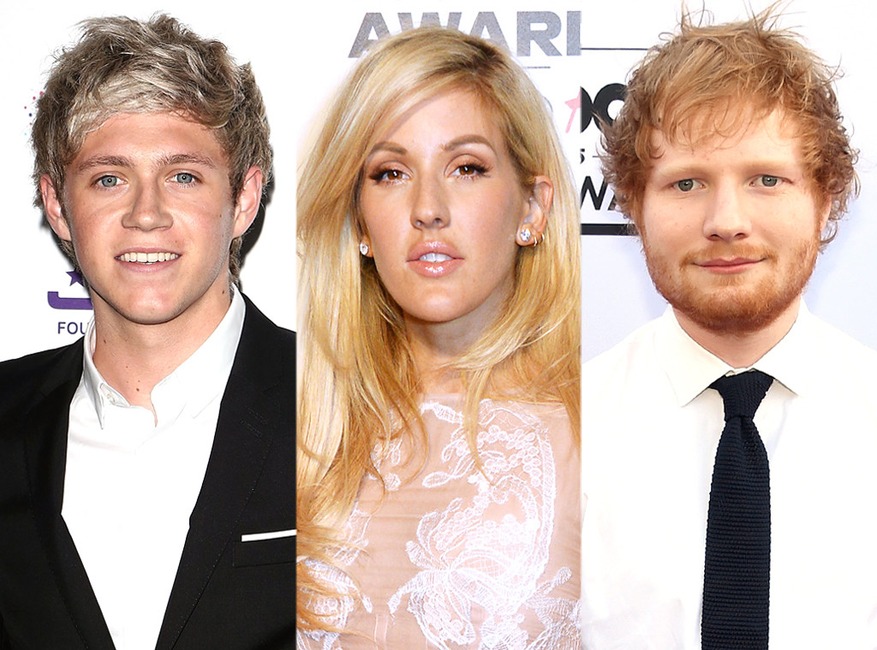 David M. Benett/Getty Images, Tim P. Whitby/Getty Images, Larry Busacca/BMA2015/Getty Images for dcp
Ed Sheeran's "Dont"
Like his friend Taylor Swift, Sheeran is very good at delivering some gossipy goods in his songs, and "Don't" definitely did. The 2013 song was about his ex Ellie Goulding allegedly cheating on him with One Direction's Niall Horan while on tour, with Sheeran telling Entertainment Weekly, "I had to be as honest as possible in that song because otherwise what's the f–king point? There'd be no anger or pain in that song if it was just very sweet and nice.
Article continues below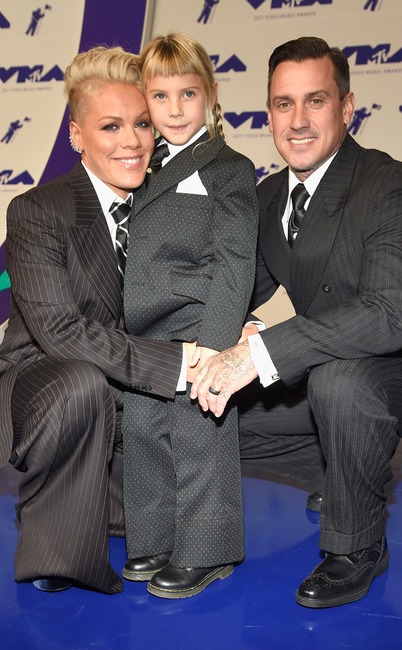 Kevin Mazur/WireImage
Pink's "So What"
Written during a separation from her husband Carey Hart in 2008, Pink's "So What" is a little petty and a lot of fun, with lines like "You're a tool" and "I'm not gonna pay his rent."
Pink even got her then ex to appear in the music video, though she didn't tell him what the song was about before filming. "He hadn't heard the song before he showed up for the video," she told Radio 1. "He's a good sport, he knows how psychotic I am, he spent six and a half years with me. A year with me is like dog years."
After they reconciled in 2009, Pink talked about still performing the song when she appeared on Ellen in 2009. "It's funny now!"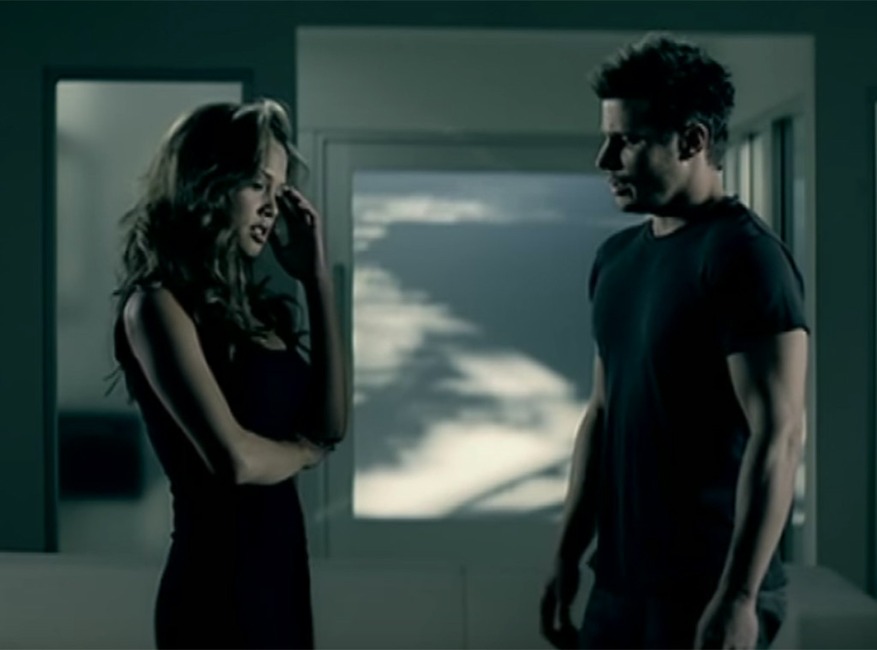 VEVO
Nick Lachey's "What's Left of Me"
The 98 Degrees lead singer released this solo track in 2006 following his very public divorce from Jessica Simpson, and it ultimately became his most successful song.
Ironically enough, then MTV VJ Vanessa Minnillo would take on the role of Simpson in the music video, with Lachey later going on to marry her in 2011.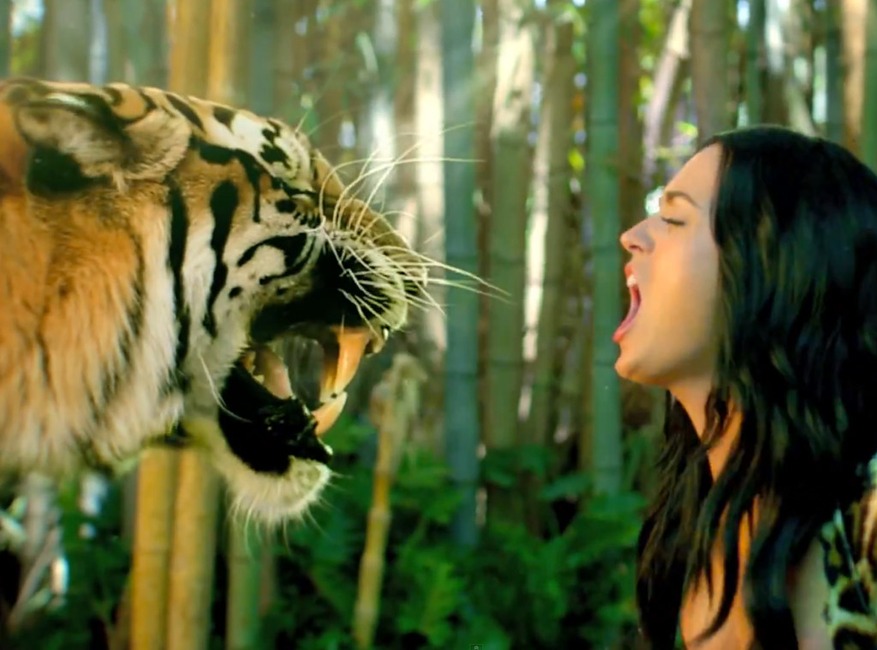 Vevo
Katy Perry's "Roar"
Sure, there are more obvious break-up songs from the American Idol judge, but "Roar" is her most uplifting and came at a pivotal point in the singer's life during one of the off-periods of her on-and-off romance with John Mayer.
"Roar is a song I wrote as I was a little bit upset," she once told Radio 1. "I found myself having a break with my boyfriend, who I loved very much and it really hurt my heart. I said to myself, 'I need to see what is going on with me and make sure I'm all good.' When you break up with someone it's easy to say they are crazy and think it's all them, but, honestly, maybe there is 50% responsibility on your behalf. It was just time for me to be honest with myself."
Article continues below
Frederick M. Brown/Getty Images
No Doubt's "Don't Speak"
Imagine being in a band with your ex? That was a reality for Gwen Stefani, who wrote a song (along with her brother and then No Doubt co-founder Eric Stefani) in 1996 about her and bassist Tony Kanal's breakup. Awkward? Yep! Worth it? Duh.
"It's still weird. Even last night when I sang the song it's still weird," she said on The Howard Stern Show in 2016. "I just rolled my eyes and walked away [like] really? You're still feeling that?"
Who is already playing these hits on repeat?
Don't miss E! News every weeknight at 7, only on E!
Source: Read Full Article