Prince's Comments on Foo Fighters' 'Darling Nikki' Cover Were Misquoted, Claims His Ex-Assistant
Prince's former assistant claims the press misquoted his comments about Foo Fighters' "Darling Nikki" cover. Foo Fighters covered the 1984 Purple Rain track in 2003. Prince didn't give his blessing. He told Entertainment Weekly that the 15-time Grammy-winning band needed to record their own music.
Prince's comments on Foo Fighters' 'Darling Nikki' cover
In 2003, Foo Fighters recorded a cover of Prince's "Darling Nikki" and released it as a B-side on the Australian version of their "Have It All" single. According to MTV, the cover became so famous that Foo Fighters began playing it at the end of their shows in 2004.
Hawkins said the band recorded it as a joke. "Dave loved 'Darling Nikki' because it was really funky," drummer Taylor Hawkins said. "And so we just recorded our version in my garage, and somehow it ended up getting played on radio — which was weird, because we just did it as a sort of joke."
However, the cover did not please Prince. According to frontman Dave Grohl's True Stories, the band asked for his blessing. "He shut us down faster than you can say, 'Dearly beloved…'" Grohl wrote. "I believe I remember him saying, 'They should write their own tunes…' or something along those lines."
Grohl was correct. Prince's sentiments on Foo Fighters' cover were made public in a 2004 article by Entertainment Weekly. Prince said, "I don't like anyone covering my work. Write your own tunes!"
His Royal Badness' comments were unsurprising given his stances on music ownership, bootlegs, and streaming services. In 2011, Prince touched on his contempt for cover songs in an interview with George Lopez (per Loud Wire).
"I don't mind fans singing the songs," he said. "My problem is when the industry covers the music. Covering the music means that your version doesn't exist anymore. A lot of times, people think I'm doing Sinead O'Connor's song ['Nothing Compares 2 U'] and Chaka Khan's song ['I Feel for You'] when in fact, I wrote those songs."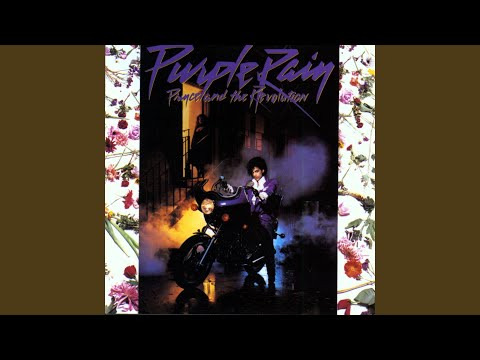 Prince's comments on Foo Fighters' 'Darling Nikki' cover are false, claims his ex-assistant
According to her latest Medium post, Prince's former assistant, Ruth Violette Arzate, claims Entertainment Weekly misquoted Prince's comments about Foo Fighters' cover.
Arzate explained she mentioned her love of Foo Fighters to Prince, and he asked what she loved about them. She replied that Foo Fighters music "gets in her veins."
Arzate also mentioned that the band performed "Darling Nikki" like they "owned it." She knew she'd made a mistake by saying that immediately. "His big eyes had become slits," she wrote.
"I had initially heard them play it live when I was attempting to arrange a meeting with Prince and the band," she said. "I told him they had played it at one of the shows he missed and he acknowledged that he was aware of it."
However, Prince said they were great, which surprisedArzate. "'Shut it,' I said, 'I thought you said in that interview with Entertainment Weekly that you didn't like it. Seriously, what did you think?'"
"Prince turned and looked me square, octagonally in the eye and said, 'Firstly, don't believe everything you read. That statement was taken out of context. Secondly, that band embodied the song in the way it was meant to be played. They are so good they could do a whole album of my rock songs.'"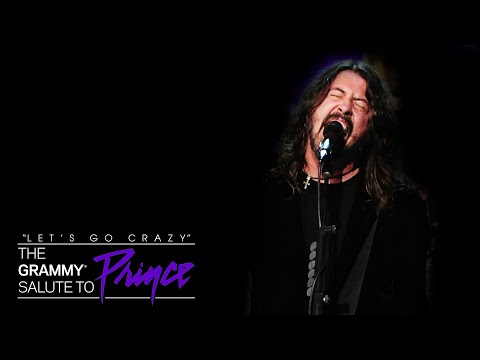 Hawkins thought the artists' cover of the band's 'Best Of You' was revenge for their cover of 'Darling Nikki'
IfArzate's comments are true, and Prince did love Foo Fighters, then it would make sense why Prince invited Grohl to jam with him during one of his shows at the Forum (although he forgot about the arrangement). If Entertainment Weekly misquoted Prince's comments on Foo Fighters' "Darling Nikki," then it also makes sense why he covered the band's "Best Of You" during his Super Bowl Halftime show in 2007.
Unfortunately, Hawkins died beforeArzate revealed Prince's sentiments. For years, he was under the impression that Prince covered "Best Of You" to get back at Foo Fighters for covering "Darling Nikki."
"We wanted to put it out here in the States, but Prince wouldn't let us," Hawkins told MTV. "I heard that he didn't like our version. Or maybe he just didn't like us doing it.
"Dude, I have no idea why he did it, but I'd love to find out. I mean, the thought went through my head that maybe he was doing it as a sort of 'F— you' to us, or maybe he really likes the song. Either way, it was pretty amazing to have a guy like Prince covering one of our songs — and actually doing it better than we did."
Later that year, Prince gave Foo Fighters permission to perform "Darling Nikki" at the MTV Video Music Awards. So, that was also a significant indicator that Prince was a Foo Fighters fan. Grohl says Prince's "Best Of You" cover is his biggest musical achievement. Prince hoped they'd like it.
RELATED: Tom Petty Thought George Harrison Would've Liked Prince's Solo During His Rock & Roll Hall of Fame Induction
Source: Read Full Article