When The Beatles Recorded Music Only Dogs Can Hear on 'Sgt. Pepper's'
When looking back on all the years he produced The Beatles, George Martin couldn't help noting some of the bizarre interpretations the band's "fanatics" had come up with. And he acknowledged that he and the Fab Four brought a bit of it upon themselves while recording Sgt. Pepper's.
It began when Paul McCartney suggested they add sounds to the run-out groove on the band's upcoming record. "Why don't we put some music in there? Something silly," Martin recalled Paul proposing in his memoir, All You Need Is Ears (1979).
After The Beatles "chanted silly things" into a microphone, Martin added two seconds' worth to the end of Sgt. Pepper's. And, after some played the record backward, they came up with what Martin called "the craziest of all analyses."
But the group didn't stop at the chants on the run-out groove. They also added sounds only dogs could hear on the original pressing of Sgt. Pepper's.
Paul wondered why The Beatles 'never record anything for animals'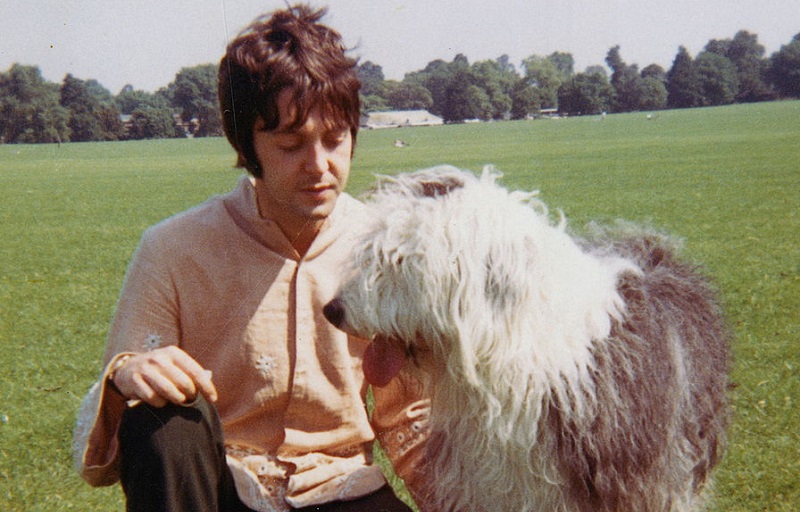 By the end of the Sgt. Pepper's sessions (April '67), the Fab Four had already tried most of the drugs, and they might have had an effect on Paul in this particular moment Martin recalled. Following "his nonsense with the run-out groove," Martin said Paul turned next to sounds humans couldn't hear.
"We never record anything for animals," Paul noted. "You realize that, don't you? Let's put on something only a dog could hear." Martin didn't balk at that idea, either. "All right," he told Paul. "Let's put on a note of about 20,000 hertz."
And after Martin had added that "private signal to dogs," the recording was about ready for release. (Only the famous cover collage and some other details needed working out.)
However, the message apparently didn't work out as planned. Even though dogs heard it, they weren't happy about hearing from Paul and the gang.
Martin said they soon learned that dogs weren't Beatles fans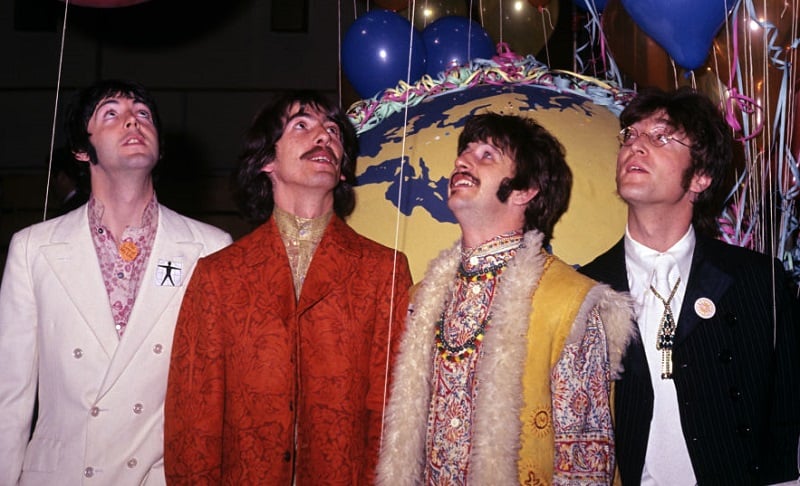 Since Martin had never heard of anyone recording sounds for dogs before, he had to fly blind in that department. And it turned out that the dogs heard the message loud and clear — except not in a good way.
"They heard [the signal] all right," Martin wrote. "But they weren't Beatles-lovers. They hated it, and they whined whenever it was played." That led Martin to believe the sound got pulled off of future pressings of Sgt. Pepper's.
"Knowing the EMI hierarchy, I expect they have said, "It's a silly waste of time. Snip it off.'" Of course, the only way you'll be able to know is if your dog begins acting strange at the close of Sgt. Pepper.
Martin himself knew there was no way to verify his hunch. "Not being a dog, however, I just don't know," he wrote.
Also see: The Message The Beatles Were Sending on the 'Abbey Road' Album Cover
Source: Read Full Article