Which Beatle Was the Best Piano Player in the Group?
As a 1960s rock band, The Beatles went heavy on guitars, and that's what got the crowds screaming. In early hits like "I Want to Hold Your Hand" and "A Hard Day's Night," the clanging guitars and pulsing drums get your attention and hold it.
But The Beatles were far more than a straight rock band. As their songwriting matured and more instruments entered the pictured, keyboards took more prominence in the music. On 1965's Rubber Soul, John Lennon's classic "In My Life" featured a piano solo that sounded Baroque.
By 1967's Sgt. Pepper's Lonely Hearts Club Band, Paul McCartney featured the piano on his "Lovely Rita" and "When I'm Sixty-Four." The epic "A Day in the Life," chiefly written by John, also went heavy on piano all the way down to the crashing, three-keyboard ending.
Yet despite all the piano you heard on these records, there wasn't more than one solid keyboard player in the group. That was Paul, who later showcased some of his best work on The White Album.
Paul McCartney was the best Beatle on piano.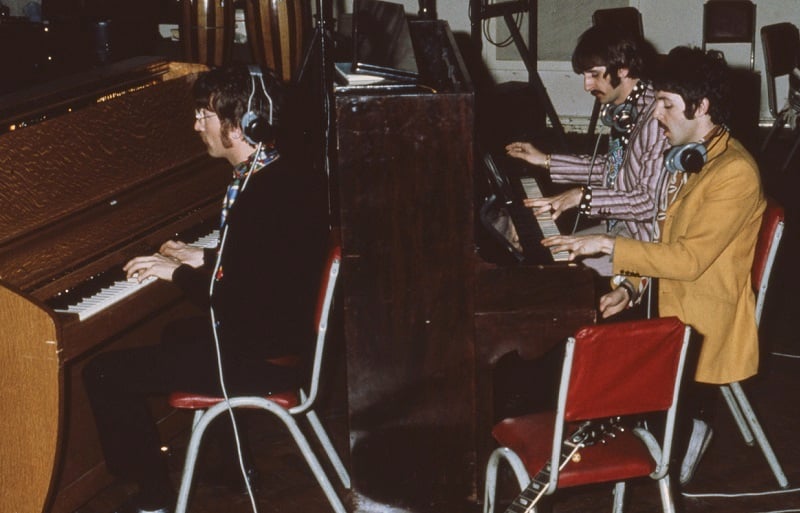 It might sound crazy to downplay John Lennon's skills on the piano considering some of his most famous compositions feature the instrument. Few songwriters have been able to match the power of his "A Day in the Life" and "Imagine."
However, you're hearing mostly chords and simple piano phrases on those classic songs. John's musical ear and songwriting abilities were exquisite, but he never put a lot of work into playing the keyboard (as opposed to the guitar).
In Paul's case, the other half of the famous songwriting duo worked hard to improve his keyboard skills. He'd played since he was young, and throughout his run with The Beatles he kept at it. By 1969's The White Album, that work paid off.
"When I taught myself piano I liked to see how far I could go, and 'Martha My Dear' started life almost as a piece you'd learn as a piano lesson," he said in Many Years From Now. " It's quite hard for me to play, it's a two-handed thing." Paul also acknowledged that he wasn't great at the instrument.
"In fact, I remember one or two people being surprised that I'd played [piano on 'Martha My Dear'] because it's slightly above my level or competence, really."
The best piano on Beatles records was played by producer George Martin.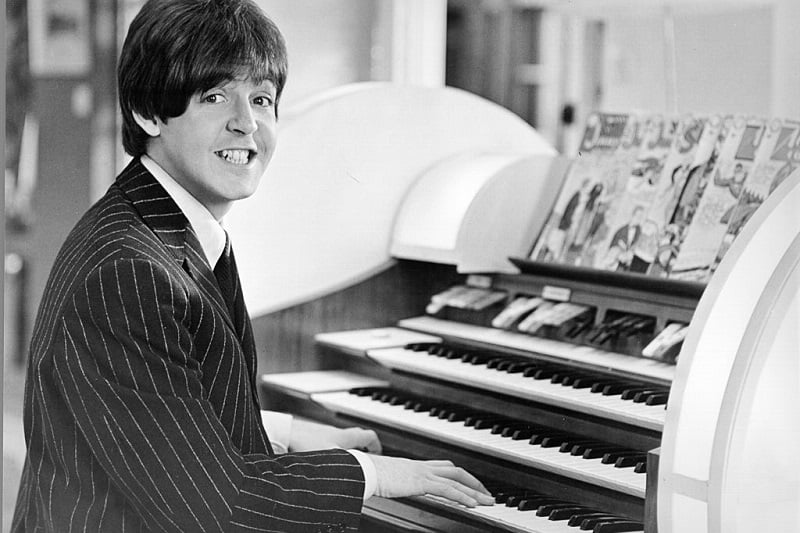 When The Beatles needed a piano solo, they'd usually turn to their polished producer, George Martin. Though he was no virtuoso, Martin has good chops on the piano.
Whatever he couldn't play, he'd reach into his bag of tricks in the studio to get exactly the performance he wanted. You get that on "In My Life." Rather than trying to play the solo at full speed, Martin played it at half-time and later sped up his part.
After he sped up the tape, the piano began to sound like a harpsichord, which both he and John loved. On Sgt. Pepper's, Martin pulled off a similar trick with the piano solo on "Lovely Rita," though he didn't speed that one up quite as much.
George Harrison played some organ and synthesizer on Beatles records, and John's tasteful piano work featured regularly on multiple tracks. But Paul was best at the instrument in the Fab Four.
Also see: The Raunchy Lyric Paul McCartney Slipped Into 'Penny Lane'
Source: Read Full Article