Why 'Led Zeppelin III' Confused Fans and Critics Alike
By 1970, Led Zeppelin had made its grand opening statement. Led Zeppelin II, released in October '69, took over the Billboard No. 1 album spot from The Beatles' Abbey Road in the last week of the year. It was quite a statement.
In early '70, Abbey Road and Zeppelin II traded weeks at No. 1 until Zep's album took over for all of February. "Whole Lotta Love," the track that fueled the band's searing live performances, performed well even edited down for American airplay without Zeppelin's approval.
At that point, Zep's loyal fanbase — the bulk of which was young men — had a good idea of what their favorite band was made of. While Zep had light tracks like "Black Mountain Side" and "Thank You" on the first two records, the kids didn't come to see that.
They came for the thunder of "Communication Breakdown," the heavy blues of "Whole Lotta Love," and the explosion of "How Many More Times." So Zeppelin's third album threw them for a loop.
Zeppelin lighter, folkier side baffled both fans and a skeptical press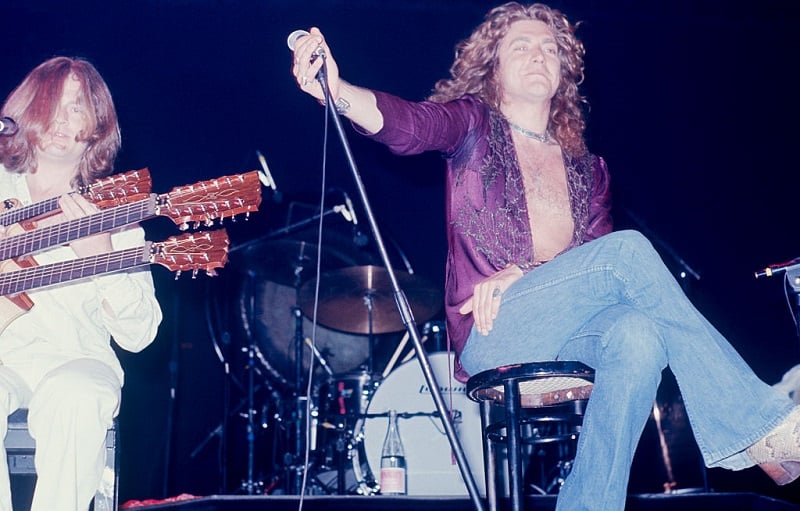 If Led Zeppelin was a band based entirely on heavy metal swagger, tracks like "Thank You" and "Your Time Is Gonna Come" would never have seen the light of day. But there was no questioning that the band's boldest statements were in its supercharged blues numbers.
After more than a year spent touring America, an exhausted Zeppelin returned to England to get some rest and work on a new album. With its third release, songwriters Jimmy Page and Robert Plant decided to change the narrative.
Working in remote Bron-Yr-Aur (Wales), Page and Plant used their country idyll to write folky tracks like "That's the Way," "Bron-Yr-Aur Stomp," and "Friends." When Page and Plant met up with John Paul Jones and John Bonham to record the album, the whole second side was acoustic.
Granted, Zeppelin III still had scorchers like "Immigrant Song" and "Out on the Tiles" bookending the first side. But the shift in tone caught already skeptical critics and hopeful fans by surprise.
'Zeppelin III' sold about half as much as the band's 2nd album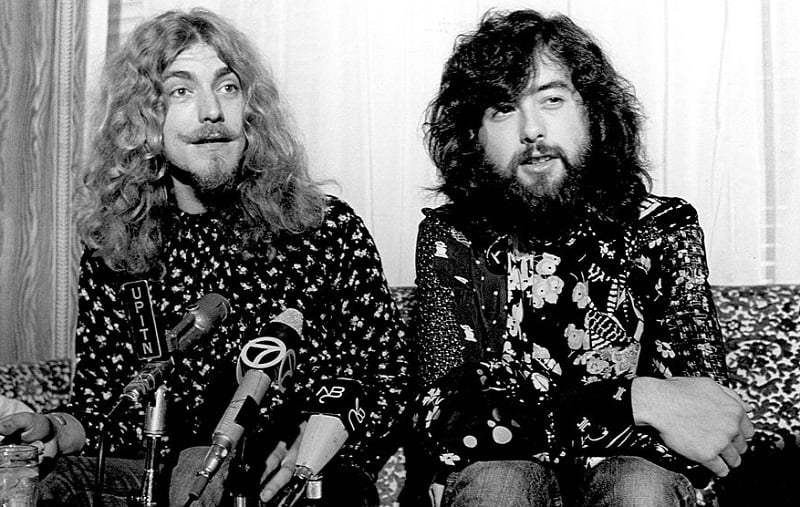 Though harsh criticism of their first albums bothered Page and the band, they weren't prepared for the avalanche of bad press that greeted Led Zeppelin III. Stephen Davis ran down a few of the eye-opening notices in Hammer of the Gods.
Lester Bangs pointed out some positives in Rolling Stone, but other reviewers trashed the band's acoustic experiments as derivative. In some cases, they called the band's fans "dope fiends." Others suggested Zep should have stuck to the power-rock it had become known for.
As for the fans, advance sales guaranteed Zeppelin III would sell millions and reach No. 1. However, it faded much faster than its predecessor. Since its 1970 release, Led Zeppelin III has sold 6 million copies — precisely half what Zeppelin II did. (In the UK, it's sold one fourth what Zep II did.)
The experience made a jaded Jimmy Page even more suspicious of the press. (He stopped giving interviews for the following year.) But Page did something else with the negative vibes: He put his head down and worked. The result of that was Led Zeppelin IV, which sold 23 million copies in America alone.
Also see: The Beatles Albums Jimmy Page Said Were Nothing Special
Source: Read Full Article