10 Highest-Grossing George Clooney Movies Of All Time
George Clooney is one of the most recognizable actors in the world, and, because of that, he is often able to land some incredible roles in major motion pictures, with many having gone down in history.
Whether it is his good looks, his charm, or his incredible acting ability, Clooney has always been popular within the Hollywood world with fellow actors and fans, which is why many of his movies have earned huge sums of money.
Within this article, we will take a look back at his legendary career so far, ranking his 10 highest-grossing movies to this point.
RELATED: The Net Worth Of The Mad Men Cast, Ranked
Click the button below to start this article in quick view
10

Monuments Men (Box Office: $78,031,620)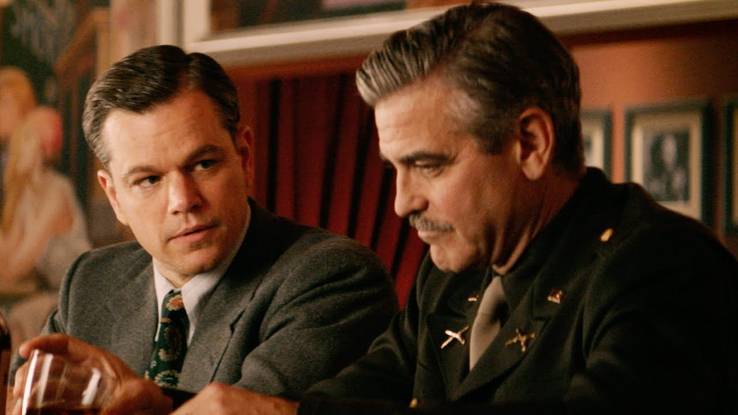 Kickstarting the list is the film, Monuments Men, which earned $78,031,620 at the box office, with George Clooney once again teaming up with Matt Damon, with whom he has had plenty of success.
In this film, Clooney not only stars, but he also directed and co-wrote the film, which was loosely based on a non-fiction book and follows a group attempting to find and rescue pieces of art and other items before the Nazis destroy them in World War II.
The movie is effectively a war film, but it gives an interesting twist to it, with the group finding these different items, in what is a very underrated movie.
9

The Descendants (Box Office: $82,584,160)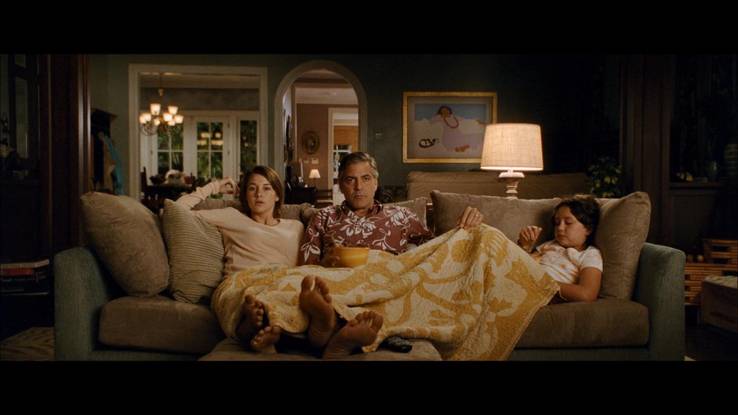 The Descendants was released in 2011 and saw George Clooney work in the comedic field to great success, with the movie earning $82,584,160 at the box office and doing incredibly well critically, as well.
The film won an Oscar and several Golden Globe's due to its fantastic screenplay, with the movie seeing George Clooney's character cope with both his troubled daughters due to his wife being hospitalized.
The aspects of family life are continuously explored throughout the film, with many complications being brought into the situation, which brings the best out of Clooney as an actor.
RELATED: 10 Highest-Grossing Julia Roberts Movies Of All Time
8

Up In The Air (Box Office: $83,823,381)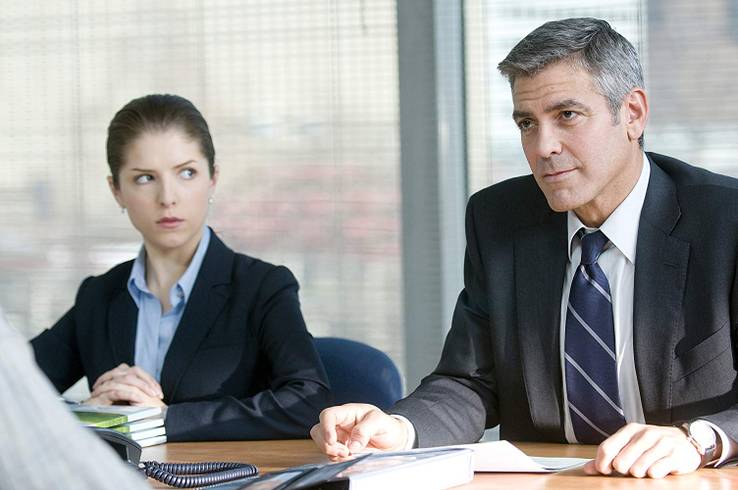 Up In The Air earned $83,823,381 at the box office, with George Clooney teaming up with Anna Kendrick here to make this 2009 film, which was a huge critical success, being nominated for countless different awards.
The movie featured two travelers, with the younger (Kendrick) trying to create an idea that would put an end to the constant travel of Clooney's character, so he decides to take her on a tour to demonstrate how important face-to-face meetings are.
While he mentors her, Clooney's character ends up meeting another frequent-flier with whom he ends up developing feelings for, making him see life in a new way.
7

Tomorrowland (Box Office: $93,436,322)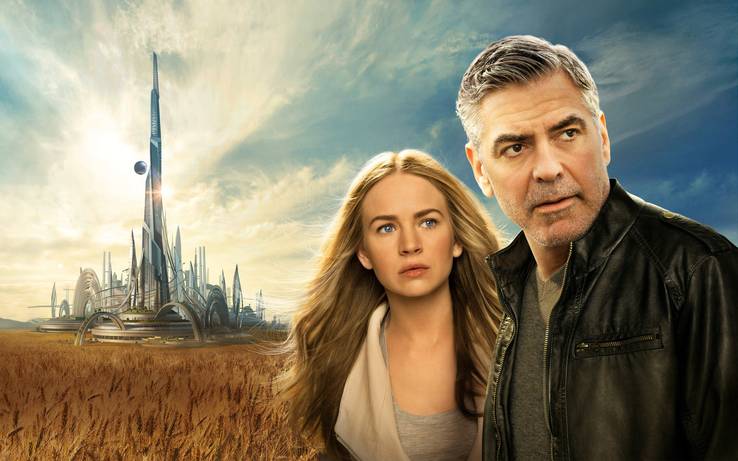 Disney has a very popular, diehard community, and, whenever a movie is released that community rushes to check it out, even if it isn't a classic animated film, with this actually being based on an area of the Magic Kingdom theme park.
Tomorrowland had plenty of throwbacks and Disney references, but the movie was quite divisive, with some loving the movie and others finding it a little boring and complex without much actual connection to the area.
In reality, the movie sees Clooney play a genius inventor team up with a smart teenage science enthusiast as they enter the alternative dimension, Tomorrowland, where actions in that world affect their reality.
RELATED: The 10 Most Expensive Movie Props Ever Sold
6

Batman and Robin (Box Office $107,353,792)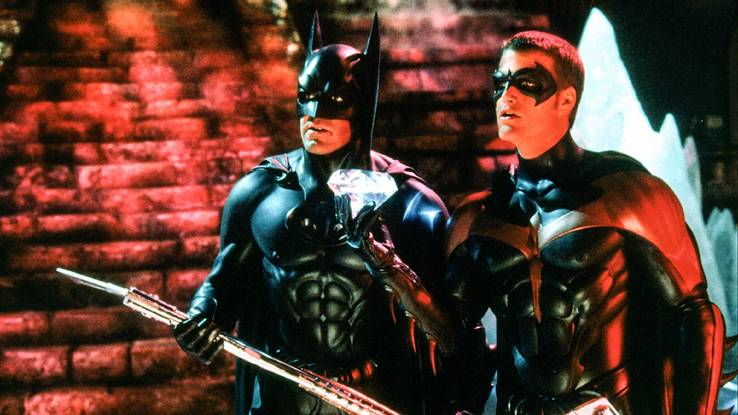 Anytime you have a movie involving Batman onto the silver screen, it is always going to be a hit, financially, regardless of how the film is. Furthermore, when George Clooney took to being the caped crusader, the film was able to bring in $107,353,792 at the box office.
This 1997 movie did well at the box office, making plenty of money, but critically it was absolutely panned, with the movie being so bad that the previously planned sequel, Batman Unchained was canceled.
This movie saw Batman go up against Mr. Freeze and Poison Ivy, and it's fair to say that it wasn't Clooney's finest hour, with his Batman not being ranked highly amongst others.
5

Ocean's Thirteen (Box Office: $117,154,724)
The final of the three Ocean's movies actually grossed the least amount of money out of them, with fans possibly tiring slightly from the franchise, although it still managed to make a fantastic $117,154,724 at the box office.
This movie is once again a heist film that sees all the male cast from the previous two installments reprise their roles, including George Clooney, where his character plots to ruin Willy Bank's latest casino launch.
Of course, while ruining his reputation, Clooney's character, Danny Ocean, also bids to rig the slot machines in order to give out more money than they should, bringing the usual team together to try to make it happen.
RELATED: 10 Highest-Grossing Martin Scorsese Movies Of All Time
4

Ocean's Twelve (Box Office: $125,544,280)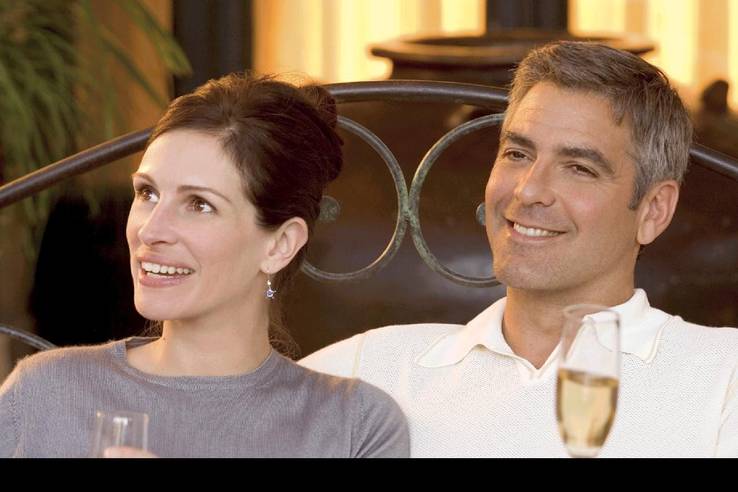 Up next is Ocean's Thirteen's predecessor, Ocean's Twelve, which is the second movie in the franchise and proved that the first wasn't just a one-off, managing to make an impressive $125,544,280 at the box office.
The film brought back the same cast from the original movie, which was one of the reasons that this was such a success, with so many stars being part of it, with the likes of Clooney, Brad Pitt, and Matt Damon all being involved in the project.
In this movie, the group schemes together with a heist in Europe to get the money together to pay back their crimes from the first film, which proves to be a tougher task than they first imagined.
3

The Perfect Storm (Box Office: $182,618,434)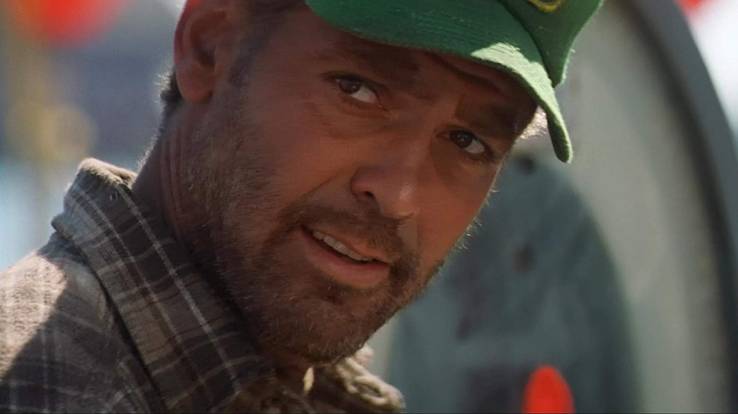 The Perfect Storm was released back in 2000 and made $182,618,434 at the box office, which is a huge achievement for a movie that was released almost 20 years ago now, with the film still ranking in George Clooney's top three highest-grossing of all time.
The movie is actually based on a novel of the same name and tells the story of the Andrea Gail, which is a fishing vessel that ends up being lost at sea after getting caught in the 'Perfect Storm of 1991.'
Clooney plays the captain of the boat who is desperate to make one big catch after a disappointing season, with Clooney's character doing everything in his power to get back to his family, with an emotional end.
RELATED: The Net Worth Of The Pirates Of The Caribbean Cast, Ranked
2

Ocean's Eleven (Box Office: $183,417,150)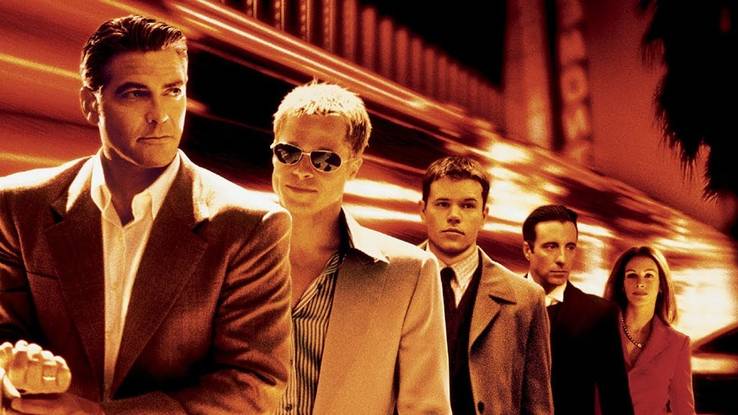 Ocean's Eleven is the highlight of the entire series, with George Clooney being one of the major stars of the movie, putting in an incredible performance alongside what is an unbelievable ensemble cast.
Hollywood's finest all came together for this heist movie in order to make it a smashing success, earning $183,417,150 at the box office with the movie remaining incredibly popular amongst fans to this day.
Ocean's Eleven has a fantastic storyline with the group desperately attempting to rob a major casino during a night of boxing, with a full team having to work together in what is a clever, witty, and entertaining movie from start to finish.
1

Gravity (Box Office: $274,092,705)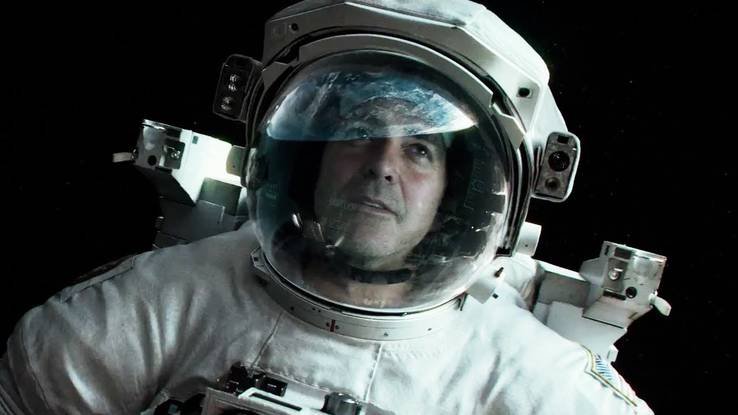 When it comes to the highest-grossing movie of George Clooney's career, it is Gravity that takes the gold medal, having grossed an incredible $274,092,705 at the box office, becoming an instant success.
This science-fiction movie is a stunning film that has amazing cinematography, showcasing space in a way that hasn't been seen before on the silver screen, with Clooney and Sandra Bullock having great chemistry together.
The movie sees a mission go completely wrong, with a chain reaction that leads both Clooney and Bullock stranded in space as they desperately work against time with limited resources attempting to return to earth in what is a gripping film.
NEXT: 10 Highest-Grossing Christopher Nolan Movies Of All Time 
Home
Movies
10 Highest-Grossing George Clooney Movies Of All Time
Source: Read Full Article