'90 Day Fiancé': Are Nicole and Azan Still Together?
26-year-old Nicole Nafziger and 29-year-old Azan Tefou of TLC's 90 Day Fiancé and 90 Day Fiancé: Happily Ever After, have had a rocky long-distance relationship, to say the least. Nafziger, a single mom who hails from Florida, started talking to Tefou online around five years ago. 
Nafziger traveled across the world to see her Moroccan boyfriend several times, but the 90 Day Fiancé pair has hit multiple snags in their relationship over the years. 
First, Nicole caught Azan cheating with multiple other women; then, their wedding was postponed twice, once because of a "family emergency" on Azan's end, and another time, because they decided to use their wedding money to invest in a Moroccan beauty shop (which never materialized). What's more, Tefou's visa application was denied more than once, possibly hinting that there's something he's hiding from his American girlfriend.
90 Day Fiancé fans have long assumed that Tefou was being unfaithful to or taking advantage of Nafziger. But she recently opened up exclusively to In Touch Weekly, claiming that she is still with her long-distance love.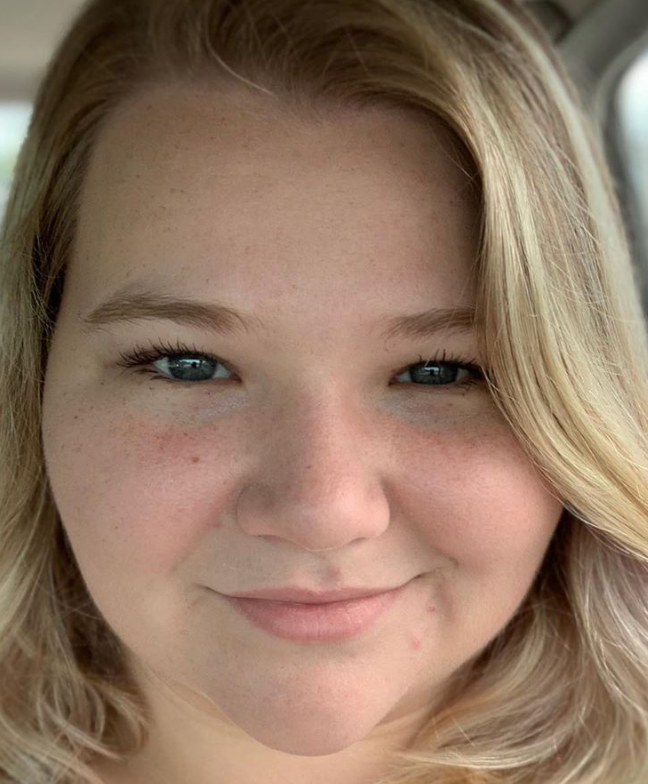 Nicole and Azan are unclear about their relationship on social media
Azan Tefou hasn't posted to his only public Instagram account since Sept. 2019. Nicole Nafziger, meanwhile, posts frequently, often about her young daughter May, as well as fitness, positivity, and… you guessed it…Azan. 
According to Newsweek, Nafziger declared her love for Azan in the summer of 2019, telling a 90 Day Fiancé fan he was "155 percent the love of [her] life." And according to In Touch Weekly, she recently posted about the difficulty of long-distance relationships and how much she wished she could see Azan on her Instagram stories. 
Still, a look at the rest of Nafziger's Instagram posts tells a potentially different story. The 90 Day Fiancé star hasn't posted any current pictures with her long-distance man in well over a year. Her 2019 photos of Azan are all throwbacks to her previous trips to Morocco, pictures of her engagement ring, or snapshots of the pair during Skype sessions.
The '90 Day Fiancé' star recently claimed she is still with Azan
Nicole recently spoke to In Touch Weekly to come clean about all the rumors that she and Azan are no longer getting married. She told the outlet that she and Azan are doing well and still planning to get married in the future, although they don't have any "official plans" for a wedding right now and are waiting for the "right moment." 
"We are happy and truly stronger than ever in our relationship," Nafziger said in the exclusive interview. 
She also told the outlet that it "isn't easy" to maintain their long-distance relationship and that the 90 Day Fiancé pair, like "every couple," fights sometimes. Still, she referred to herself as "happily engaged." 
The pair doesn't have any specific plans to wed
As reported by Radar Online, Nicole Nafziger might be holding out hope for a long-term relationship with Azan Tefou, but things aren't looking great. In Sept. 2019, the 90 Day Fiancé: Happily Ever After star said that she and Azan were leaving the TLC Show. 
A source allegedly told Radar Online that the pair hadn't seen each other in person in almost two years. The media outlet also claimed that Nicole and Azan don't have any specific plans, or the funds, to get married anytime soon.
Source: Read Full Article