Apple TV Launches Snoopy into Space in New Series Trailer
As the TVstreaming wars rage on, new players are joining the competition and veteranservices are stepping their game up. AppleTV plans to grow its platform with original programming from A-list Hollywooddirectors, actors, and producers, and is willing to spend billions doing it.
Until now, the company has been pretty tight-lipped in thetrailer department for its shows. Who better to kick things off than Snoopy? CharlieBrown's dog is going on his own adventure in a new Apple TV series.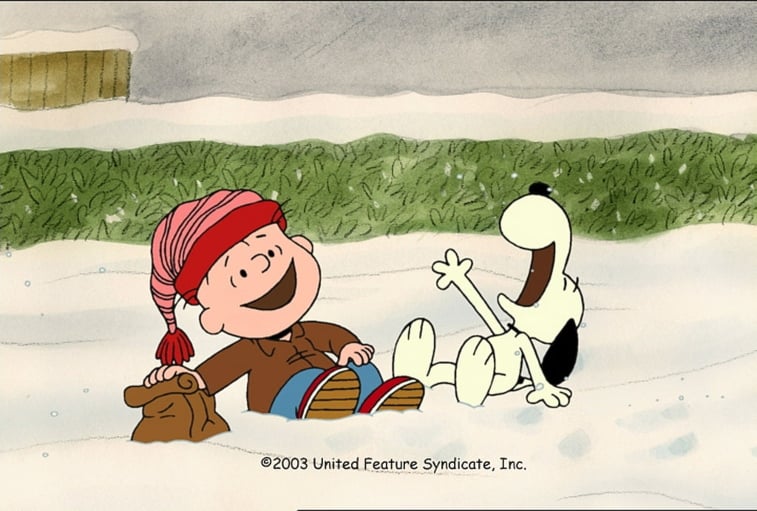 Apple and Peanuts are sending Snoopy into the galaxy
Longtime fans of Peanuts and Snoopy were pleasantly surprised to find out that the pup will be getting a show on Apple's new platform, Apple TV+. Titled Snoopy in Space, the animated series will launch in the fall and center on him, his buddy Woodstock, and the whole Charlie Brown crew.
Snoopy, who is known for his daydreaming habit, will haveone come true when he heads out on a space mission. According to TheVerge, Peanuts and NASA are working together to create educational contentthanks to the Space Act Agreement. The series will be geared toward children andhave a fun, but informative STEM theme.
The teaser was released on July 17, a few days ahead of the Apollo11 moon landing's 50th anniversary. Watch as Snoopy goes from chillingon his doghouse rooftop to spinning around in space. It's adorable.
Deadline shared this tidbit on the show's summary which describes how Snoopy will earn his galactic wings:
"Snoopy in Space follows Snoopy as his dreams of being an astronaut become a reality when he and Woodstock tag along with the Peanuts gang on a field trip to NASA and are chosen for an elite mission into space. As Snoopy and Woodstock fulfill their dreams of astronaut training and space travel, Charlie Brown and the gang assist their friends from mission control."
Snoopy and other kid-friendly stories to be featured on new platform
Earlier this year, Apple made the official announcementon its website about its new subscription service, Apple+, which is set tolaunch in over 100 countries. The tech company has been rounding up talent tocreate original content and that includes spending big bucks for children'sprogramming. Apple secured the rights to Peanuts in late 2018 and has plans to developshows about the entire gang.
TheHollywood Reporter stated that DHX Media will be handling production forsome of the most beloved Peanuts characters, including Charlie Brown andSnoopy. That's good news for kid and adult fans of the series.
Additionally, also the horizon for Apple+ is Helpsters, a new Sesame Street-themed show that will teach kids how to code. A puppet named Cody (of course) is the star of the series. Tech Crunch mentions that this is one of the projects in the Apple-Sesame Street deal that will expand to include both animated and live-action productions.
At this time, Apple still hasn't released details on the costof an Apple TV+ subscription, but we should expect it to be competitive withall the other existing and upcoming streaming services. Consumers will have aplethora to choose from with Netflix, Apple TV+, Disney+, HBO Max, Hulu,Amazon, and everything else out there. Fans should keep in mind that Snoopywill be exclusive to Apple TV+.
Source: Read Full Article