'Below Deck Med': Hannah Ferrier Has More to Worry About Than Tablescapes This Season
Hannah Ferrier returns as chief stew on Below Deck Mediterranean after another rough ending with Captain Sandy Yawn during season 4. Last season it came down to a dispute about tablescapes. But this season appears to be an entirely different issue.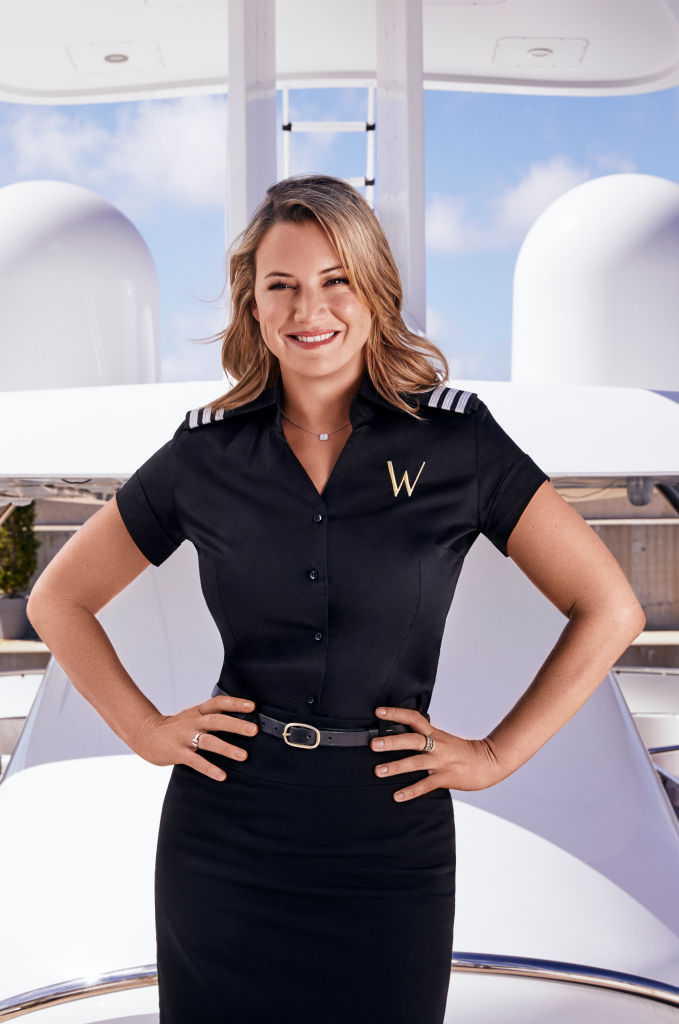 Ferrier nailed almost the entire season but fell short when it came to table decor. Yawn urged her to enhance her tablescaping game and even showed her photos of what she hoped to see on the guests' tables each charter. However, Ferrier admitted that table decor wasn't her thing and even experienced a miscommunication about a white-glove service with one of her stews.
Now that Ferrier has returned can she deliver the top-notch table decor? It may not matter.
Second stew tension appears to be brewing
The season 5 trailer showed Ferrier coming head to head with her second stew, Lara Flumiani. Ferrier is seen saying she's going to "punch that b*tich." She then comes face to face with Flumiani telling her, "Don't touch me." Ferrier looks furious as she points at Flumiani.
RELATED: 'Below Deck Med': Malia White Says Viewers Should Expect a 'Shocking Twist' That Even She Didn't See Coming
This relationship is a significant departure from the relationship Ferrier had with her two stews last season. The trio became fast friends and continue to support each other today.
But this isn't the first time Ferrier wasn't feeling a lot of love for her second stew. She and second stew Christine "Bugsy" Drake and Brooke Laughton both didn't gel with Ferrier. However, this season the tension feels different, almost personal from the clip.
Conflict starts during episode 1
Ferrier typically seems to begin each season with hope and tries to lay the groundwork for a positive working relationship with her stews. Of course, viewers know that eventually, the relationships crumbled with both Drake and Laughton.
This time Ferrier is already questioned when she and Flumiani go round and round over a beer order that ends with Flumiani cutting Ferrier off in mid-sentence. During the first episode, Ferrier radios to Flumiani about the order. But Flumiani thinks the question is actually being posed as a statement. Instead of answering her, Flumiani finds Ferrier to have an entire discussion about a simple question.
RELATED: 'Below Deck Med': Does Captain Sandy Have Another Chef Problem?
The exchange ends up similar to a "who's on first" type miscommunication. "Would you like to maybe radio?" Ferrier suggests hoping Flumiani will ask someone on the dock if the beer arrived. Adding, "I asked you, did the beer come …"
But Flumiani interrupts by telling Ferrier what she said. "No, you said did you see the beer coming with the delivery, so I thought that you saw it and I did not see it this is why I came upstairs to sort out the beer. It's a sentence that you can read it in both ways."
Ferrier's facial expression says it all. She says nothing but looks floored and a little frustrated, knowing she may have to worry about more than just elaborate table decorations.
Below Deck Mediterranean premieres on Monday, June 1 at 9/8c on Bravo.
Source: Read Full Article