'Better Call Saul' Season 6: Bob Odenkirk Says Final 6 Episodes Show Jimmy Learning From Trauma
Better Call Saul fans are waiting for the final six episodes of the series. The midseason finale left things on quite a cliffhanger. In a recent interview, Better Call Saul star Bob Odenkirk previewed the stakes for the remaining episodes. He didn't spoil anything, but suggested where Better Call Saul Season 6 could lead.
[Warning: This article contains spoilers for Better Call Saul so far.]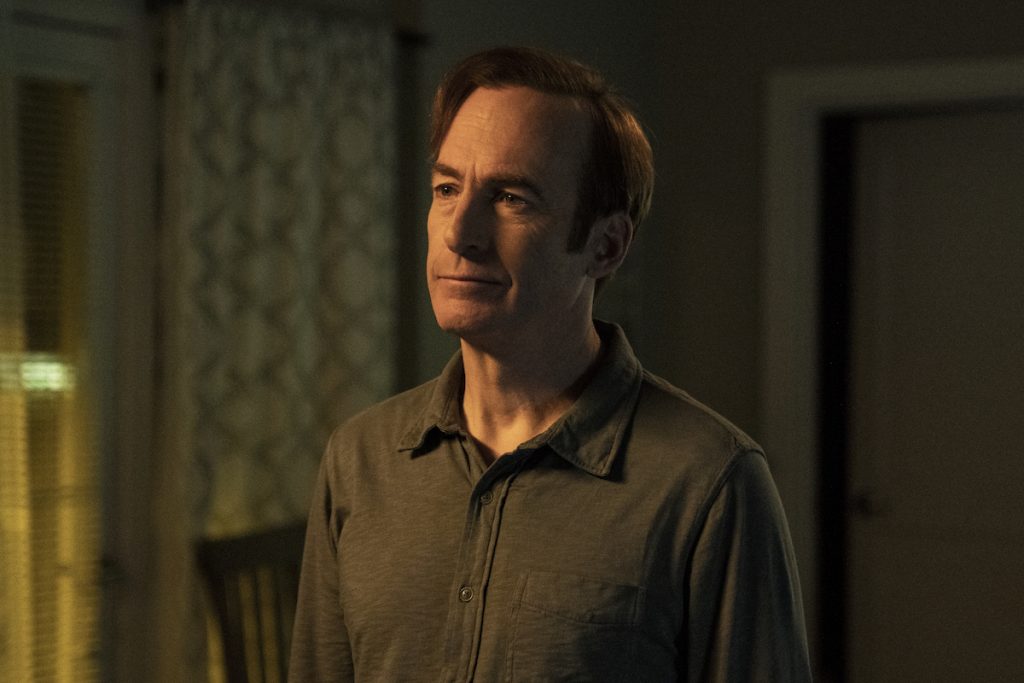 Odenkirk was a guest on The Treatment to discuss his memoir, Comedy Comedy Comedy Drama. When host Elvis Mitchell asked Odenkirk about Better Call Saul Season 6, Odenkirk was surprisingly forthcoming, if not specific. Better Call Saul Season 6 returns July 11 on AMC.
Bob Odenkirk debated 'Better Call Saul' ending with creators Vince Gilligan and Peter Gould
In the midseason finale, Howard Hamlin (Patrick Fabien) confronted Jimmy (Odenkirk) and Kim (Rhea Seehorn) about their scam to make him look incompetent. Unfortunately for Howard, Lalo Salamanca (Tony Dalton) arrived at the same time. Lalo shot Howard in the head right in front of Kim and Jimmy.
"He's tortured," Odenkirk said on The Treatment. "Now I just want to say that where the show goes in the last six episodes that are to come, I can't wait for people to see, especially if people are listening to this. The argument I had with Vince [Gilligan] and Peter [Gould] was: can people learn the right lessons from their trauma and pain?"
Does Jimmy learn his lesson in Season 6?
Odenkirk is not the only one on Better Call Saul who thinks Jimmy has a lesson to learn. Thomas Schnauz, the writer of the midseason finale, also said that Jimmy should have already learned his lesson. When his brother Chuck (Michael McKean) died by suicide after Jimmy forged a contract, Jimmy should have learned the consequences of his actions.
"My argument is sometimes they can," Odenkirk said. "Not often, probably not most of the time but occasionally people take all the pain in their lives and the experiences and think a little harder and go somewhere that's better because they genuinely see themselves."
'Better Call Saul' ending makes Bob Odenkirk happy
Of course, Odenkirk wasn't going to answer whether or not Jimmy learns the lesson. Perhaps fans of Breaking Bad already have an opinion of that given it takes place after Better Call Saul. Odenkirk has also promised that Better Call Saul would visit Gene Takovic in the flash forwards again. So far, Better Call Saul Season 6 hasn't shown Gene. All of that is to say, whatever happens, Odenkirk is satisfied.
"Without giving away anything about where he goes, and it's certainly not like a life that anybody would envy seen from the outside, but seen from the inside, I think he goes somewhere that I feel great about," Odenkirk said.
Source: Read Full Article