'Chicago Fire' Season 10 Predictions: New Cast Member Likely to Join on March 9, 2022
NBC's Chicago Fire Season 10 Episode 15 is here, and fans have questions regarding who's staying with Firehouse 51 and who's leaving. Stella Kidd returned from a long absence due to her Girls on Fire program, and she's reportedly taking over Jason Pelham's spot. But this leaves an open position on Truck 81. Will a new cast member join the team?
Is Jason Pelham leaving 'Chicago Fire'? He's joining Firehouse 72 as Stella Kidd takes his position
Jason Pelham (played by Brett Dalton) has come a long way since the earlier episodes of Chicago Fire Season 10. Pelham proved himself to be an asset to Firehouse 51. While Kelly Severide and Chief Wallace Boden were hoping for Stella Kidd to take over Matt Casey's lieutenant position, she remained unresponsive after leaving Chicago for Girls on Fire. This left the position wide open. Pelham was then offered the position — and he enthusiastically accepted.
Now, heading into Chicago Fire Season 10 Episode 15, circumstances with the firehouse have changed. In episode 14, Kidd learned that Firehouse 72 needed a lieutenant. While 72 would take her away from Severide and her other comrades, she accepted the position. But Pelham later told her she should stay with Firehouse 51. Pelham told Kidd he would take the lieutenant position over at 72 so she could take over for him.
Does this point to Jason Pelham leaving Chicago Fire? Fans suspect this marks the end of Pelham, and we could see his final moments in episode 15. But we'll have to wait and see.
'Chicago Fire' Season 10 Episode 15 will likely feature a new cast member joining Truck 81
With Stella Kidd finally becoming a lieutenant in Firehouse 51, that leaves a wide-open spot on Truck 81. Chicago Fire Season 10 Episode 15 will feature Kidd searching for the perfect person to join the truck. And it could mean a new cast member comes along during the episode.
Soaps.com notes fans likely want to see a graduate from Kidd's program, Girls on Fire, join the Truck. Kidd put so much time and effort into her program that we'd love to see her mentorship result in one of her mentees attaining such a high position.
There's also a chance that Kylie Estevez could step up to the plate. Kylie looks up to Kidd, as she assists with Girls on Fire and Kidd's duties. It's clear Kylie has a more pivotal role in the new season — and with a position opening up on Truck 81, perhaps she'll want to prep in an attempt to join.
While a new cast member could certainly join Chicago Fire Season 10, we already know the season is slated to have another paramedic on board. Caitlin Carver is joining in mid-April 2022 as a paramedic named Emma.
Episode 15 also features a Kelly Severide and Wendy Seager storyline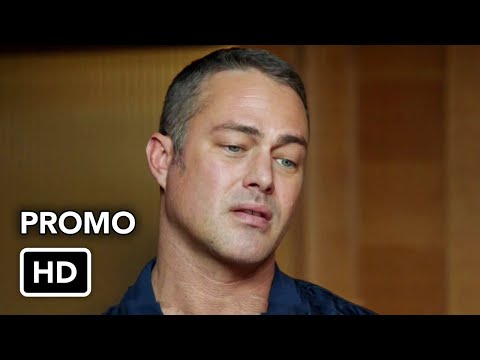 Aside from Jason Pelham potentially leaving, Stella Kidd stepping up as lieutenant, and a newcomer joining Truck 81, Chicago Fire Season 10 Episode 15 is about to get tense. A promo video for the episode shows a hurt Wendy Seager on the floor of a building, and Kelly Severide goes to help her.
"This was intentional," Severide says to someone above him. And it seems someone is "hunting" the Chicago Fire Department — but who could it be?
Additional photos from the episode show Severide and Seager in trouble. Severide appears to fall from a great height, possibly also suffering injuries from the fall. We'll have to wait and see what happens — and if Severide and Seager's bond continues to make Stella Kidd question what's going on between them.
Chicago Fire Season 10 Episode 15 airs Wednesday, March 9, 2022, at 9 p.m. EST on NBC.
Check out Showbiz Cheat Sheet on Facebook!
Source: Read Full Article