'Chicago Med' EPs Talk Kristen Hager's Departure From the NBC Show
Chicago Med is saying goodbye to Kristen Hager, one of the show's newest cast members. Hager has been absent from the last few episodes of Chicago Med, but now the news is official. Season 7 returns with a new episode on April 6, and the cast will look a little different. Here's what Chicago Med's executive producers said about Hager leaving the show, and the most likely explanation for her early departure.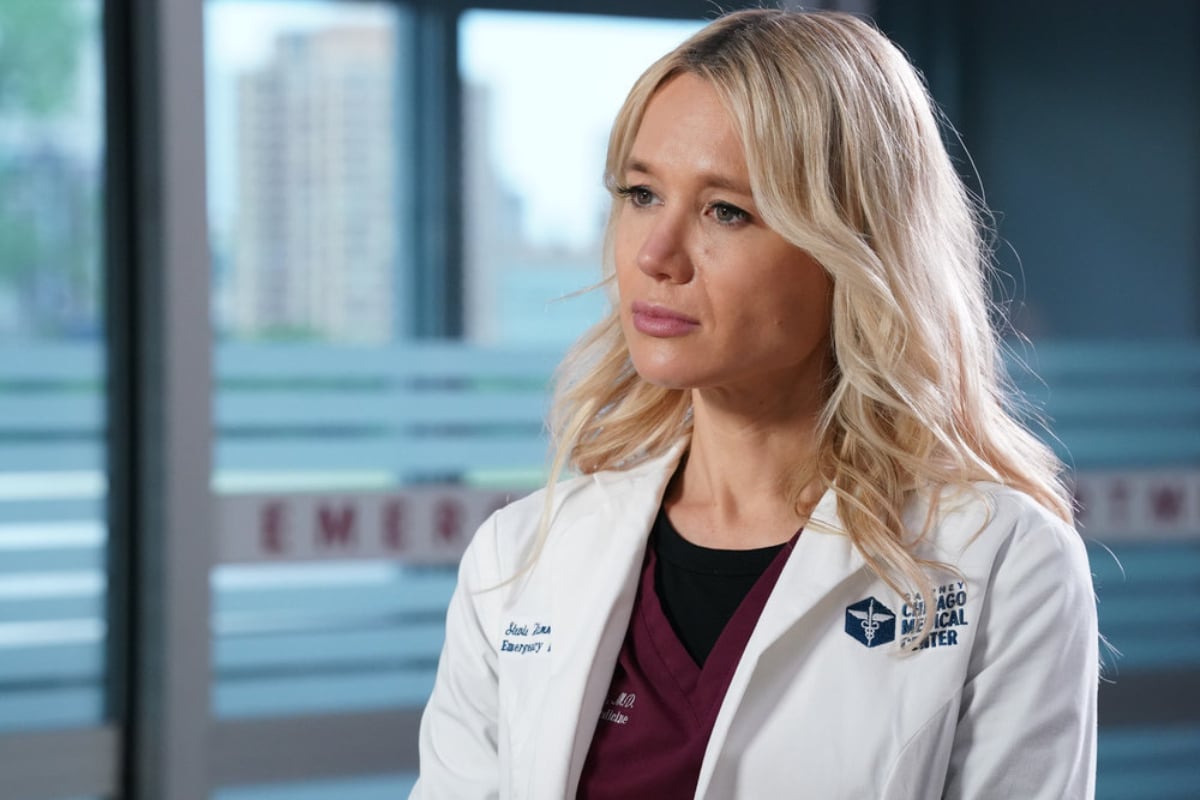 'Chicago Med' Season 7 cast changes
Kristen Hager was last seen in Chicago Med Season 7 Episode 14. The NBC series then went on a break following episode 16 on March 16 and will return with a new episode on April 6. According to Deadline, Hager will not return for the rest of the season.
Hager's departure from the show comes as a bit of a surprise. The actor is one of the newest cast members to join the show. Yaya DaCosta and Torrey DeVitto did not return to their long-time series regular roles for season 7. Instead, Chicago Med brought in Hager and Guy Lockard and additionally bumped Steven Weber to a series regular.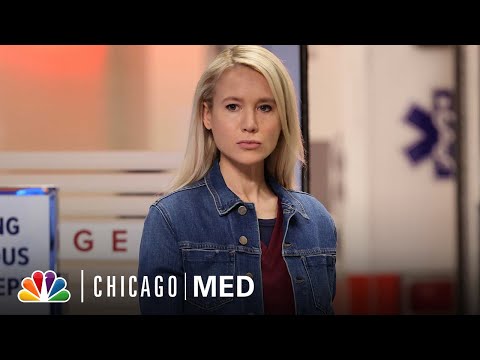 Still, Hager's departure was clearly written into the show. In an interview with Variety, executive producer Diane Frolov explained, "What's happening with Stevie right now is she's going back to try and reconnect with her husband and make that work. So we're leaving that up in the air. Does that in fact happen? She is a character that has the potential to return."
Episode 16 brought back Jessy Schram's character Hannah Asher. Dr. Asher previously had a drug problem, but now she looks ready to return to work.
Here's what the 'Chicago Med' EPs said about Kristen Hager's exit
It seems that Kristen Hager left Chicago Med on good terms. In fact, executive producers Diane Frolov and Andy Schneider would be happy to see her on the show again. "We all really liked Kristen and would welcome her character coming back in the future," Frolov and Schneider told Deadline in a joint statement.
Although Hager has not publicly stated her reasons for leaving the show, she did announce some very exciting news that could factor into her departure. On March 15, 2022, Hager posted a photo of herself on Instagram sporting a very noticeable baby bump. Hager's husband, actor, and comedian Mike Jones posted the same photo on Instagram, jokingly writing, "She's five months sober." 
https://www.instagram.com/p/CbJb-U_rtJr/
It would then make sense that, knowing Hager would eventually become noticeably pregnant, the writers wrapped up her storyline. It seems more than likely that Hager departed for the remainder of her pregnancy and to enjoy some maternity leave and time with the new baby. With that being said, there's a good chance fans may see her again in future seasons.
Fans react to Kristen Hager's departure
Plenty of fans are sad to see Kristen Hager go after such a short time on the series. For a while, it seemed like Dr. Hammer and Dr. Halstead might become romantically involved, but now it's clear that won't be happening any time soon. "Wow, I actually thought her and Will would get together. There goes that storyline!" one Reddit user wrote.
"I think this has more to do with the new baby than anything else. I hope she comes back," another said. The door is certainly open for Hager to return in the future.
Source: Read Full Article