'Chilling Adventures of Sabrina': These 3 New Characters Will Be Stirring Things Up
Season three of ChillingAdventures of Sabrina is shaping up to be one of its darkest yet. As ifwitch hunters, two Sabrinas, and the Dark Lord in a human body weren't enough,our favorite teen witch is ready to go to hell to get Nick Scratch back. Withso much death, deception, and disarray that occurred throughout part two, fans arewondering what levels of chaos will rip through Greendale next.
Some of that information has already been revealed, and weknow now that partthree will arrive on Netflix on January 24. Along with Sabrina, her aunties,and her friends, there will be a new set of figures entering the fray of Greendale'switchy underworld. Here's a look at who to expect.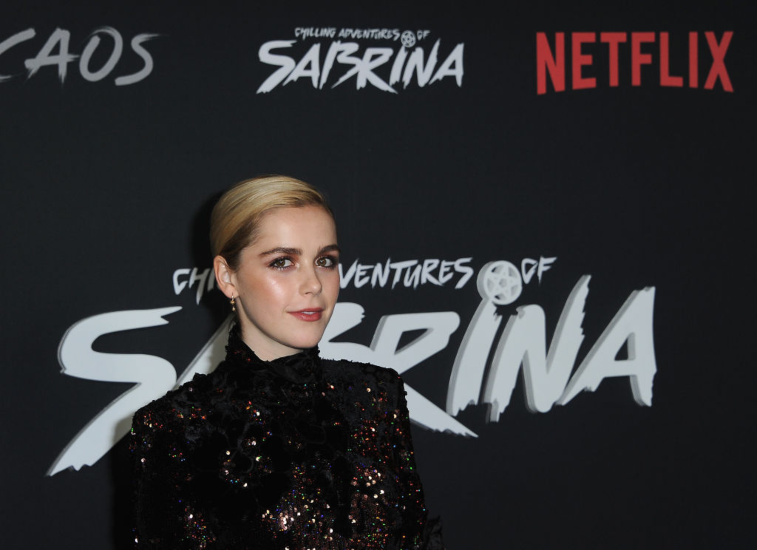 Prince Caliban
Described as a Prince of Hell, Caliban is set up to be one ofSabrina's foils in part three. According to Netflix's synopsisof this season, the Dark Lord being overthrown is causing some to vie for thethrone, and "Sabrina mustassume the title of 'Queen' to defend it against a challenger, the handsomePrince of Hell Caliban" who is also known to be quite the charmer.
Assuming the role of Caliban is actor Sam Corlett, Deadlinereports. Fun fact on Caliban: Shakespeare's The Tempest has a character withthat name who is the son of a witch and a demon/devil. Could he be that in ChillingAdventures too?
Mambo Marie
A new badass witch is coming to town, and her name is Mambo Marie. Skye Marshall has joined the cast in part three as the voodoo priestess. According to Netflix, "Mambo Marie helps Prudence and Ambrose track down the villain Blackwood. But Mambo has her own secret agenda and passions, drawing her towards our coven–and Zelda."
Now this has us wondering if she is a relative of Lady Blackwood and someone who wants to claim the twins.
Robin
Jonathan Whitesell is set to play Robin, whom Netflix describesas "a handsome youngman with an 'elfish' quality to him, Robin is caring and sweet, but also amischief-maker–and perhaps something even more dangerous. He travels with thecarnival that comes to Greendale, and soon develops feelings for Theo."
Fans may recognize Whitesell from his turn on Riverdaleas the menacing Gargoyle gang member, Kurtz. But could this new elfish characterbe a play on Robin Longfellow from folklore who is a prank-loving sprite?
Showrunner Roberto Aguirre-Sacasa is the creative lead for theArchie Comics universe and has teased that a crossover may happen at some pointwith Riverdale and the Chilling Adventures series. Fans can hopefor that, but they can count on season three to be full of peril and awesomeness.
During his appearance at TCA 2019, he touched on what's tocome and what he thinks about the love triangle between Sabrina, Harvey, andNick:
"We're going to Hell. It's very fun. It's very fun. It's dangerous, but it's really fun …
I have a soft spot for Harvey because he's Sabrina's longtime boyfriend in the comic books, but I cannot deny that Sabrina and Nick are a great, potent match. So yes, there is reason to hope for Harvey and Sabrina shippers. But Sabrina and Nick are pretty undeniable."
The dynamics of this shaky love triangle could impact the rescueefforts of Sabrina and her friends, but viewers will have to wait until January2020 to find out.
Source: Read Full Article