'Community': Alison Brie Reveals How Production of NBC Sitcom Was 'Messier' Than Her Other Shows
With its witty writing and unique style of meta-humor, Community was not a typical comedy series. And according to Alison Brie — the actor who portrayed Annie Edison for all six seasons — production on the NBC sitcom was just as unconventional as the show.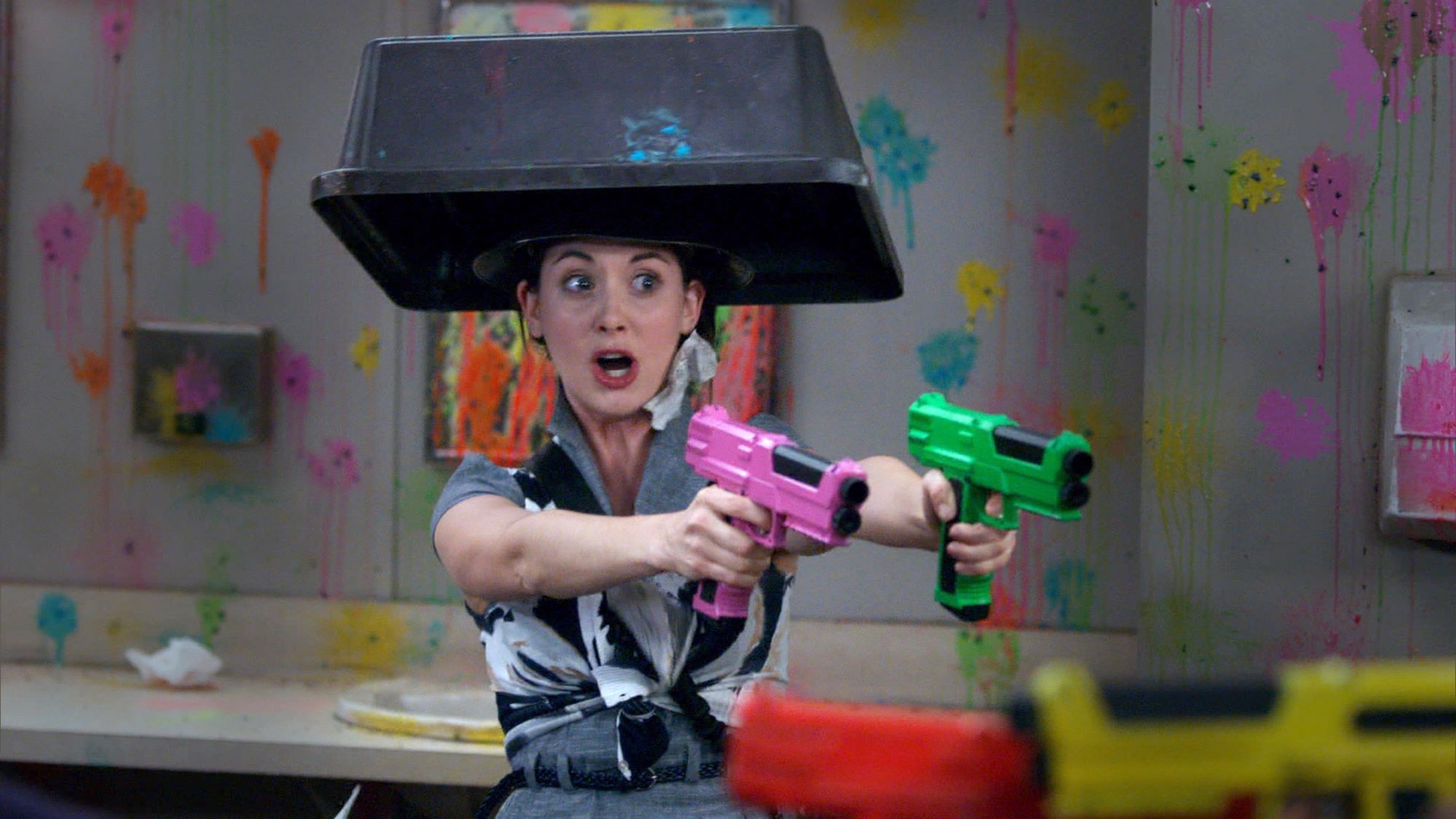 Dan Harmon created 'Community'
Dan Harmon, who is known for creating the popular animated series Rick & Morty, came up with the idea for Community based on his own college experiences. The sitcom was picked up by NBC in 2009 with Harmon as a series writer and executive producer. Its talented ensemble cast included Joel McHale, Yvette Nicole Brown, Alison Brie, Donald Glover, Ken Jeong, Jim Rash, Gilian Jacobs, Danny Pudi, and Chevy Chase.
But in 2012, Harmon was fired due to his continuous conflicts with Sony executives. After a year, Harmon was rehired and he stayed on when the show was cancelled by NBC and picked up Yahoo for its sixth season.
Alison Brie on the chaotic production of 'Community'
In a recent interview with Collider, Brie talked about how differently Harmon handled production of Community. She said he would often be off-set, watching them through a feed and sending them notes on what to do.
"He was often up in his office, but he had a feed to watch us," Brie said. "So he would sometimes text us notes or things like that. Dan's got this crazy genius mind. I think it thrives more in chaos."
She noted that Harmon tried to push back against the network's expectation of a typical sitcom. "There was a sense of procrastination that I think came out of him not wanting the network to have control over what we were doing," revealed Brie. "So everything felt a little more frantic, frenetic, chaotic."
"There were times where Dan would come down and maybe we didn't have the scripts yet for the whole episode, but we had some scenes, and then Dan Harmon would come and give us context and be a little more physical," she added. "It was a little messier, but it really worked for the type of show we were making, and I think it gave all of us room also to bring our own things to those roles and really bond as a cast and become something else."
The cast recognizes Dan Harmon's style as genius
Harmon's methods may not have been conventional. But the cast of Community believes it was all part of his genius.
"There was always a slight layer of chaos," Joel McHale said when talking to the Independent about Harmon's mid-series firing. "Good chaos and then some bad chaos. When we lost Dan it was like losing a rudder – that was no fun."
"The season Dan left was very depressing because we lost our leader," Brie told the outlet. "It was brutal. Dan's role ended up being the person who was challenging the network and really fighting for his own ideas and to get some of these crazier scenarios on the air. When he was gone the show really did feel like it fell from grace. It dropped a notch creatively and it was horribly unsatisfying."
Source: Read Full Article