'Counting On': Fans Think This 1 Duggar Child Would Inherit Everything If Something Ever Happened to Jim Bob and Michelle
Jim Bob and Michelle Duggar are the two people behind the Duggar family — one of America's largest families. The couple has 19 children, and their reality show, Counting On, combined with Jim Bob's commercial real estate business, has given them a multi-million-dollar net worth. But where would all those dollars and assets go if something ever happened to Michelle and Jim Bob? Fans think they know.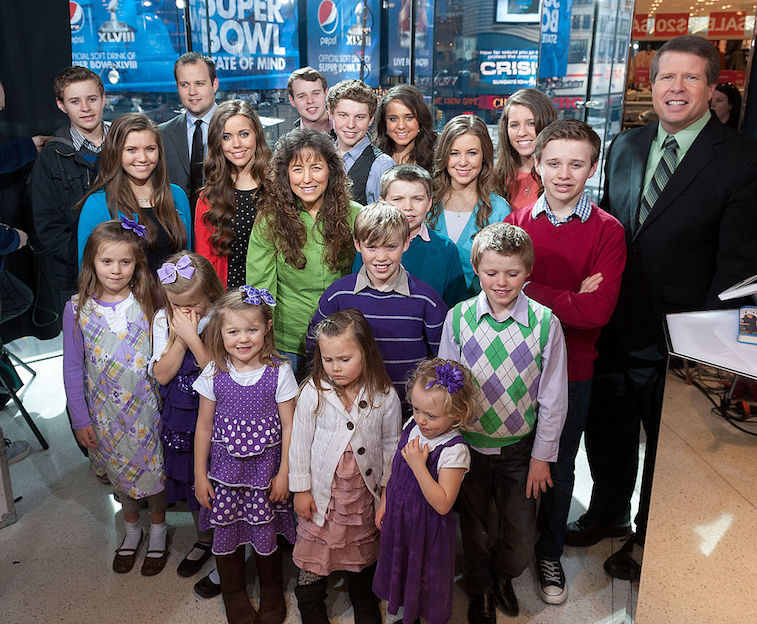 Jim Bob and Michelle seem to treat sons differently than daughters
The Duggar children were raised much more conservatively than other Americans. Michelle and Jim Bob are devout Baptists, and they follow God above anything or anyone else. To the Duggars, spreading God's word is the most important thing they can do — and having plenty of kids is the best way to do that. But Michelle and Jim Bob don't seem to treat their kids equally.
Fans have noticed that the Duggar daughters seem to be less of a priority than the Duggar sons. Duggar daughters don't have the opportunity to earn jobs or have a place in the world. Jana Duggar isn't allowed to move out because she's unmarried, yet Jedidiah Duggar did.
Some think Jana would need to move in with another sibling
Michelle and Jim Bob aren't old, but they are both in their50s, and the older we get, the more prone we become to health problems. Ifanything ever happened to the head honchos of the Duggar family, some fanssuspect Jana might have to move in with a sibling, since her parents neverallowed her to live alone.
"Jana will [probably] move in with john David and Abbie," one person wrote on Reddit. "Jana would either remain [at the house] "willingly" or move in with [John and Abbie] but still be involved with raising her siblings," another user suggested.
Fans think Josh Duggar would receive all the family's money and assets
Fans are certain that Josh Duggar, despite his past, would be the one to inherit everything Michelle and Jim Bob own. This is because he's the oldest son in the family. He would move into the Duggar mansion, though it's unclear if he would split the money with his siblings. "Josh gets the house as of right now because he's got the most kids. That's been said before," one user wrote. "Sadly [Josh] and Anna would get everything at that point as [Josh] is considered headship at that point," another person added.
The kids might stray from their strict lifestyles
Though the kids' beliefs are deeply rooted in religion, if Michelle and Jim Bob were not around, there wouldn't be anyone to enforce the rules. The kids, as a result, might stray a bit from their strict lifestyles. (Jinger Duggar already strayed from her parents the moment she moved outside of driving distance.) Of course, fans' opinions are only theories, and it's unclear what exactly would happen if Michelle and Jim Bob were lost sooner than expected. They appear to be in good health, though they said after losing Grandma Mary that anything can happen at any time.
Source: Read Full Article