'Dancing With the Stars': Tia Carrere Recalls Breaking Point With Maksim Chmerkovskiy – 'I Called Him Out' (Exclusive)
Tia Carrere laughs about her 2006 experience on Dancing With the Stars when partner Maksim Chmerkovskiy pushed her to the point of anger.
At the time she was pretty steamed when he pushed her so hard, she ended up storming off set. Carrere had recently given birth and joined the show for fun. But Chmerkovskiy, who was new to the series, took it a little too seriously and she recalled how their styles definitely clashed.
Tia Carrere threw Maksim Chmerkovskiy against the wall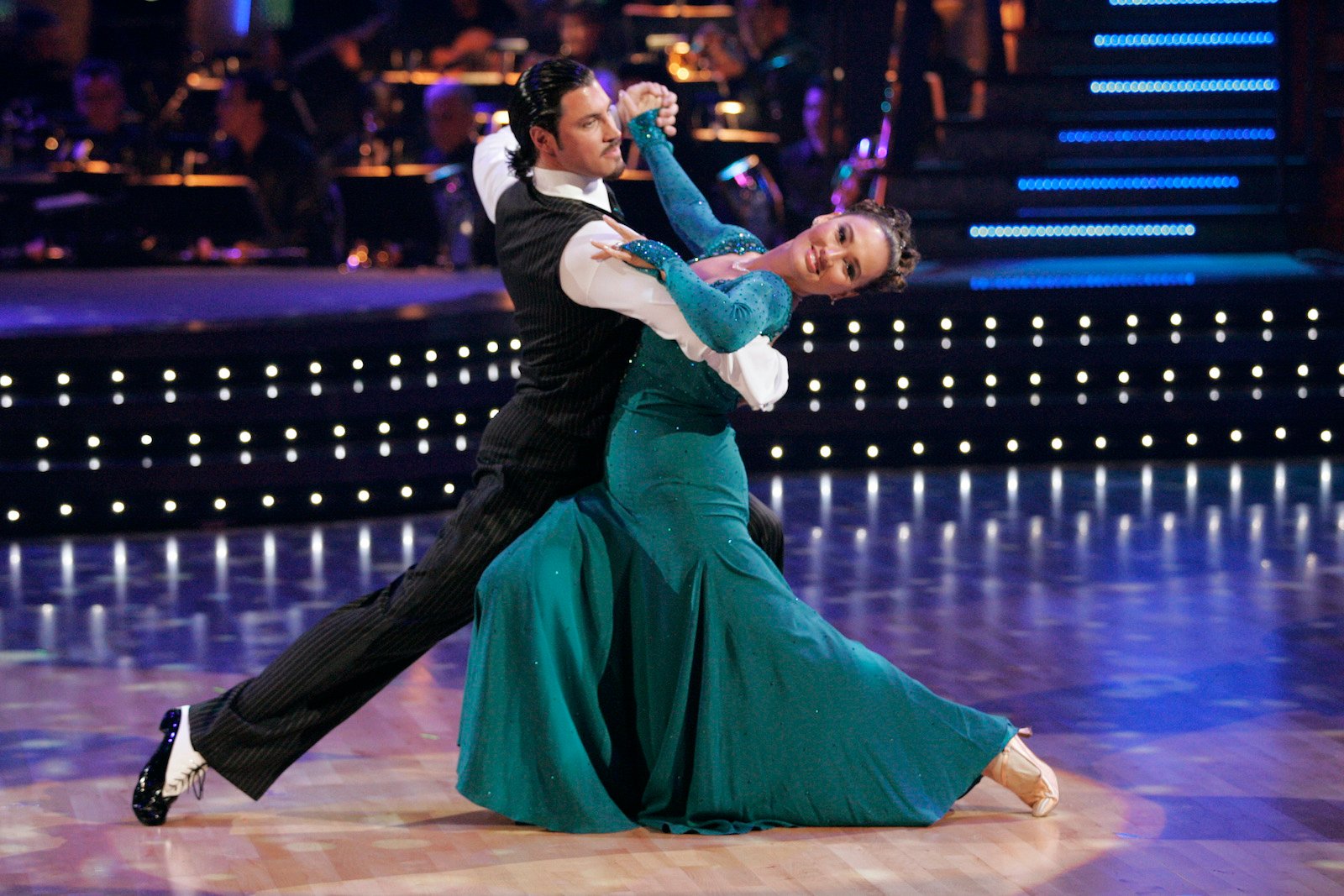 Carrere recalled caring for her infant and trying to keep up with Chmerkovskiy's rigorous schedule. Finally, "I called him out," she told Showbiz Cheat Sheet. "One day I just lost it and I took my mic off and I threw it on the ground. And I threw Maks up against the wall and was like, 'This is not a professional competition!' And I got into my car and I drove off. I was so mad [laughs]."
She thinks his mother brought him back to reality
Chmerkovskiy later apologized to Carrere for being too hard on her. She thinks a heart-to-heart conversation with his mother was what got him to realize he was being too over the top. "After that, I think he spoke to his mom and he apologized and he said, I'm sorry, I know you have a new baby and you're right. It was his first season of the show," she recalled.
"So he didn't know it was entertainment – Dancing With the Stars," she said. "I'm the dancing bear [laughs]. You can't expect me to dance like your partner. Right? He stepped on my toes and he was really hard."
"But we laugh about it now," she said. "His mom scolded him. She told him, 'She just had a baby and she's feeding her baby every day. You take it easy on that woman.' That's hilarious."
"I saw him and his wife at an event a few months ago, and it was wonderful. But I heard he was stuck in Ukraine for a second there," she added. Chmerkovskiy managed to return to the U.S. after being in Ukraine. "I just don't want to resent peace somewhere else because of what I just saw, that's the reality," he told Entertainment Tonight. "I don't know really what to say right this second."
Tia wouldn't recommend 'Dancing With the Stars' for new moms
While she can laugh about the Dancing With the Stars experience, Carrere doesn't recommend it for new moms.
"I wouldn't recommend [getting back into pre-baby shape] this way," she said. "It was very punishing. Your body needs to come back together, you know? It's very punishing on your feet, your back, your pelvis. It's a big deal. But I lost like 70 pounds, it was crazy."
Carrere's new project, Easter Sunday is in post-production and scheduled to hit theaters in early August. The film follows comedian Jo Koy's return home to his wild and raucous Filipino-American family's house for the Easter holiday.
Source: Read Full Article