'Downton Abbey' Stars Michelle Dockery and Joanne Froggatt Learned This Rock Star Is a Downton Fan
You think you're obsessed with Downton Abbey? The cast has seen it all, including famous people who fanboy and fangirl out over the cast just like everyone else. To them, Michelle Dockery and Joanne Froggatt are royalty. Since Downton Abbey ended as a series, those fans have been clamoring for a movie. The movie finally came out this year.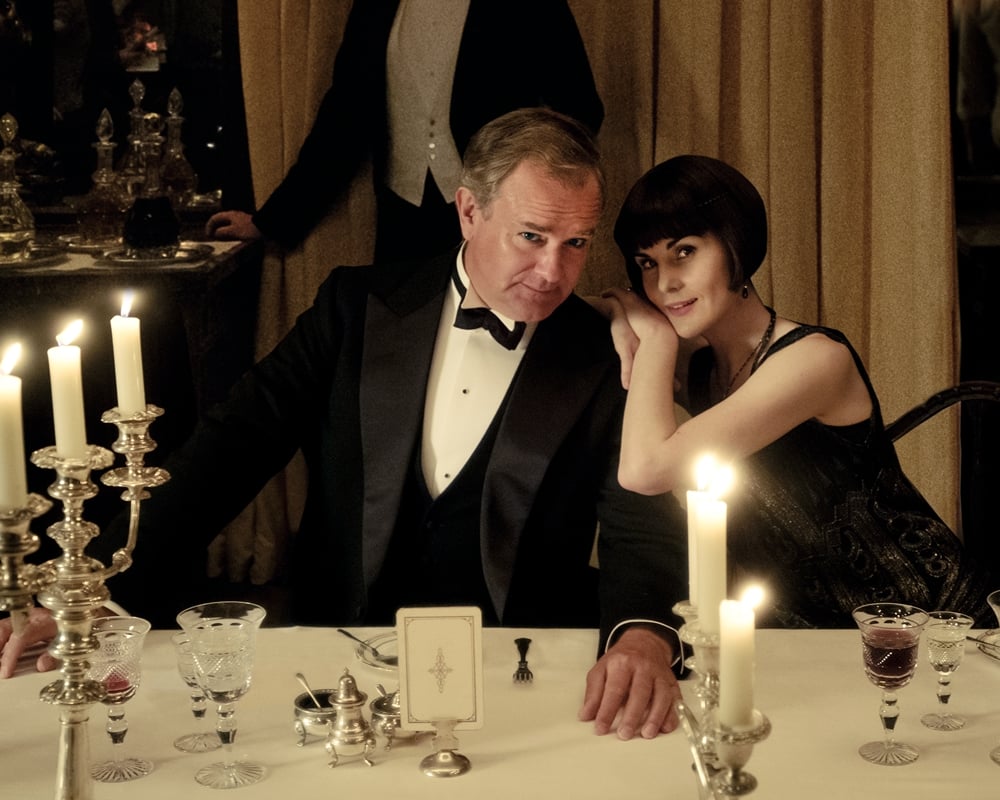 The Downton Abbey movie is already available to watch at home on digital platforms, and will be on DVD, Blu-ray and 4K UHD on December 17. Showbiz Cheat Sheet got an early copy of the Blu-ray and watched the bonus features with Michelle Dockery, Joanne Froggatt, Jim Carter, Phyllis Logan and Laura Carmichael discussing the fanfare they experience. Here's what they shared about some of the most notable Downton Abbey fans.
This rock star told Michelle Dockery how much he loved 'Downton Abbey'
The Rolling Stones can't get no satisfaction, but they gave Michelle Dockery some when frontman Mick Jagger stopped her at a celebrity event.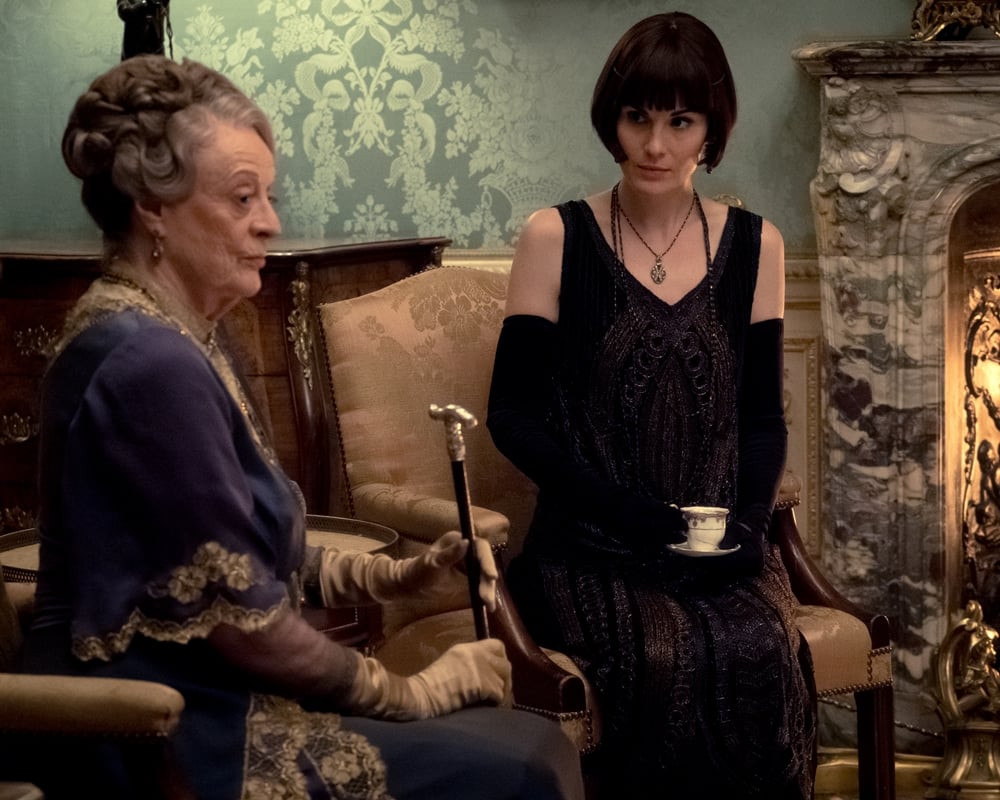 "When Laura and I were in New York at the Met ball, at the after party Mick Jagger came over to us and said, 'Hello, I'm Mick' and told us that he's a huge Downton Abbey fan," Dockery said. "I was completely speechless."
Joanne Froggatt heard another rumor about Mick Jagger's commitment to 'Downton Abbey'
Michelle Dockery has proof Mick Jagger is a Downton Abbey fan. Joanne Froggatt heard another story about Jagger's Downton obsession, though Dockery never followed up with him to confirm.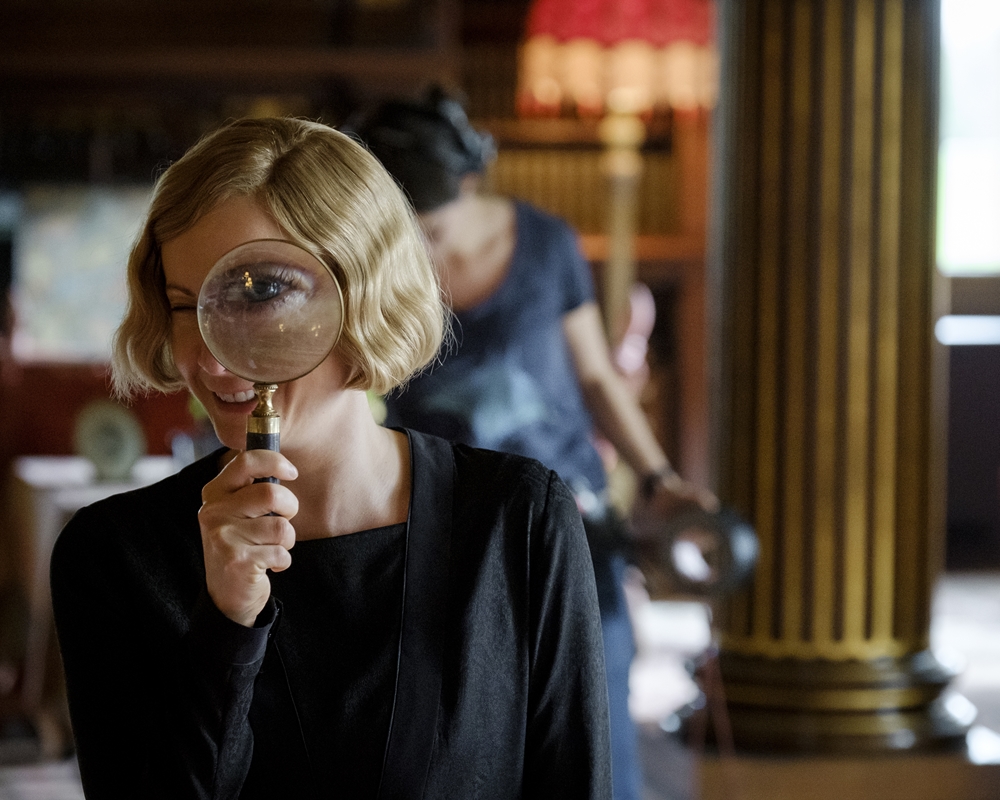 "I don't even know if this is true that Mick Jagger stopped rehearsals early to go and watch Downton," Froggatt said. "Just even the rumor's really nice. It's all those snippets of hearing these iconic people that have been watching the show."
'Downton Abbey' fans got political too
Once Downton Abbey was a hit, the cast were causes celebres. On one trip to the East Coast, Jim Carter encountered several political fans.
"I think it was 2012 when we were in New York doing the publicity for the second series which was about to open in January 2013. On the same trip we went as a group to the British Ambassadors' residence in Washington where they behaved as if they were 16-year-olds and the Bay City Rollers had rocked up. Then we were whisked in shiny cars for a private tour of the White House at 10 o'clock at night. Michelle Obama loved the show so we thought oh, this is bigger than we thought. That was the first realization."
The non famous fans mean just as much to Joanne Frogatt, Laura Carmichael and Phyllis Logan
Not all Downton Abbey fans are famous, but they all mean a lot to the cast.
"There's an Edithalike who makes her own costumes which are very impressive," Laura Carmichael said. "She came to an event wearing the wedding dress. She's lovely and dresses up as Edith through the years."
Joanne Frogatt had a very emotional encounter with an American fan.
"I had one woman when I was in America filming something in Atlanta," Froggatt said. "I was in a stationary shop and this woman just grabbed my arm and was shaking. She just started crying and was like, 'It's you, isn't t? It's you. I can't believe you're here. I'm crying because I'm so happy. You just don't understand how much I love watching it.' Just to have been a small part of anything that brings numerous people joy is a lovely thing."
Phyllis Logan got a kick out of hearing Downton Abbey fans on the radio.
"There was a big thing on Radio 1 or 2, some morning DJ started a Downton Abbey man club," Logan said. " Men, truckers would phone up and talk about that week's episode. They would have a forum, like a man fan forum about Downton Abbey." 
Source: Read Full Article