Fans Are Happy That The Final Season of 'Lucifer' Will Be Getting 6 Extra Episodes
The devil's work is not done on Netflix,and Luciferhas been granted both a fifth season and an extra handbasket of episodes to wrapthe series up. Fans are excited that their favorite fallen angel will be returningto the streaming platform for one final hurrah.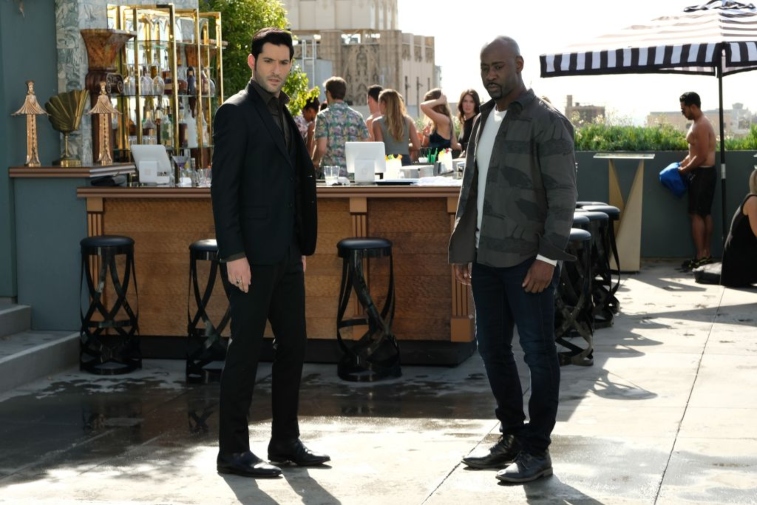 It's one last save
Lucifer was cancelled after airing for three seasonson Fox, and for a while things seemed touch-and-go in terms of the show beingpicked up for a renewal. But a fan campaign to keep the show going resulted inNetflix swooping in for a last-minute rescue and a fourth season.
The dramedy features Tom Ellis in the role of LuciferMorningstar, a charming, truth-telling club owner version of Satan. The show isbased on the DC comic book character created by Neil Gaiman, Mike Dringenberg,and Sam Kieth.
According to Deadline, the series was shopped around by Warner Bros. immediately after its cancellation, but due to licensing issues at home and abroad, it took a while before Netflix came out on top. The move proved to be a fruitful one, as CinemaBlend noted that after landing on the platform this past May, the series held the top spot for binge-watching among ALL television shows for weeks. It even beat out Grey's Anatomy and Game of Thrones.   
Netflix gave Lucifer 10 episodes for season four, and the final episode put the king of Hell back … in Hell. Compared to previous seasons, it was short, but lured in old fans as well as new ones. Season five was given the go-ahead last month, and everyone wants to know what's going to happen with Luci, Chloe, Mazikeen, and Amenadiel's baby. Plus, will Lucifer's dad finally show up?
Fortunately, Netflix just upped season five's episode countto 16 when originally, the network only ordered 10. Lucifer's huge fanbase isover the moon about the decision. Yes! That's 16 commercial-free hours of bingeingto add to the queue as fans get ready to say goodbye to the series.
How the cast and crew feel about season 5
Amazed and grateful that the show was given a second chance with seasons four and five, the team behind Lucifer is just as happy as the fans that the series' end will be coming in strong. Producer Ildy Modrovich tweeted the announcement about the 16 episodes, adding that fan love helped make the longer season possible.
While Ellis is back to getting in shape for his lead roleand sharing tips with Men'sHealth, DB Woodside said that Lucifer's final bow will be "epic" thanks tothe fantastic writers on the show.
Lucifer is a prime example of the power of fandom, showingthat sometimes a fight can be worth it. Love for Luci managed to squeeze outtwo more seasons for the supernatural series. While no premiere date has beengiven for the final season of Lucifer, it's due to hit Netflix sometimein 2020. After the cliffhanger at the end of season four, season five promisesto tie up the Devil's loose knots and perhaps give Lucifer and Chloe a happilyever after on Earth.
Source: Read Full Article