Gene Hackman: How Many Oscars Does the Screen Legend Have?
Few actors are as recognizable — by face or by voice — as Gene Hackman. The now-retired Hackman spent nearly 60 years in show business, and 50 of them came on the big screen. He starred in several box-office hits, which helped build a healthy net worth, but his films and his performances also earned critical praise. Hackman heard his name called several times at the Academy Awards, and he stacked his trophy case shelf with Oscars and other awards.
Hackman earned five Academy Awards nominations
Hackman's Oscar nominations proved his sustained excellence throughout his career.
He earned five acting nominations at the Academy Awards in 25 years across four decades, per IMDb. The nominations themselves show the scope of his acting talents.
Hackman's nominations came for both leading roles and supporting roles. He picked up a nod for playing a villain in Unforgiven (and a villain-adjacent part in Bonnie and Clyde). He earned nominations for playing laser-focused and morally ambiguous good guys in Mississippi Burning and The French Connection. Hackman earned a nod as a conflicted son of older parents in the drama I Never Sang for My Father.
Five nominations between 1968 and 1993 (including three in five years from 1968 to 1972) prove his talent, but how many Oscars did Hackman win?
Hackman won two Oscars for 'The French Connection' and 'Unforgiven'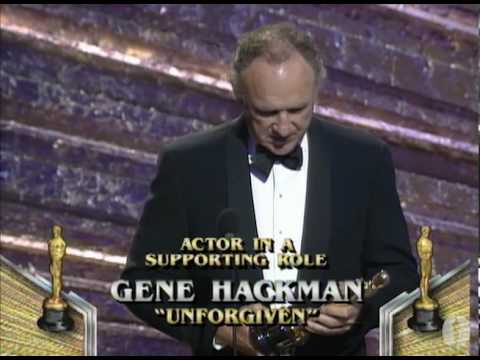 One of Hackman's first movie roles came in 1967's Bonnie and Clyde. A few busy years later, he earned his nomination for 1970's I Never Sang for My Father, so Hackman was well-known for his quality work by the time The French Connection hit theaters in 1971.
Hackman plays the lead role of Popeye Doyle, a New York detective hellbent on shutting down a French drug-smuggling ring. He won best actor in 1972 for his portrayal, besting Walter Matthau, George C. Scott, Peter Finch, and Topol.
The second Oscar for Hackman came in 1992 for Unforgiven. He plays gunslinger-turned-lawman Little Bill Daggett, and he won the 1993 Academy Award for best supporting actor. He topped Al Pacino, Jack Nicholson, David Paymer, and Jaye Davidson for the win.
Hackman earned five nominations and two Oscar wins on his own, but the movies he acted in picked dozens of nods over the years.
Hackman movies earned 94 Oscar nominations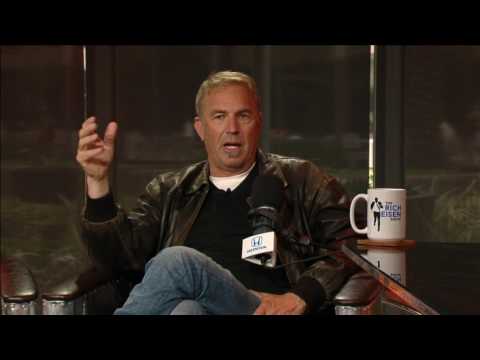 During Hackman's acting career, his movies earned a staggering number of Academy Awards nominations — 94, to be exact.
Films such as Reds (12 nominations), Bonnie and Clyde (10), The Poseidon Adventure and Unforgiven (nine each), The French Connection (eight), and Mississippi Burning and Hawaii (seven each) racked up the nominations. They account for 62 of the 94.
Marooned, I Never Sang for My Father, The Conversation, Superman, and Crimson Tide earned three nominations each. That brings us to 77 of 94.
The Hackman movies Young Frankenstein, Bite the Bullet, Hoosiers, Postcards From the Edge, and The Firm picked up two nominations each. Now we're at 87 of 94.
The Royal Tenenbaums, The Birdcage, Wyatt Earp, Geronimo: An American Legend, Twice in a Lifetime, Under Fire, and Banning earned one Oscar nomination each.
Hackman won two Oscars on five nominations on his own, but his movies often found themselves up for Academy Awards.
Source: Read Full Article