'Gilmore Girls': These 2 TV Shows Surprisingly Were a Big Influence on 'Gilmore'
Gilmore Girls was helmed by the incomparable wife-husband team, Amy Sherman-Palladino and Daniel Palladino — who would later go on to co-create the Emmy-winning series The Marvelous Mrs. Maisel. It may surprise fans that the previous shows the Palladinos worked on were not very much like Gilmore Girls.
'Gilmore Girls' Amy-Sherman-Palladino and Daniel Palladino look back on the WB show in 2020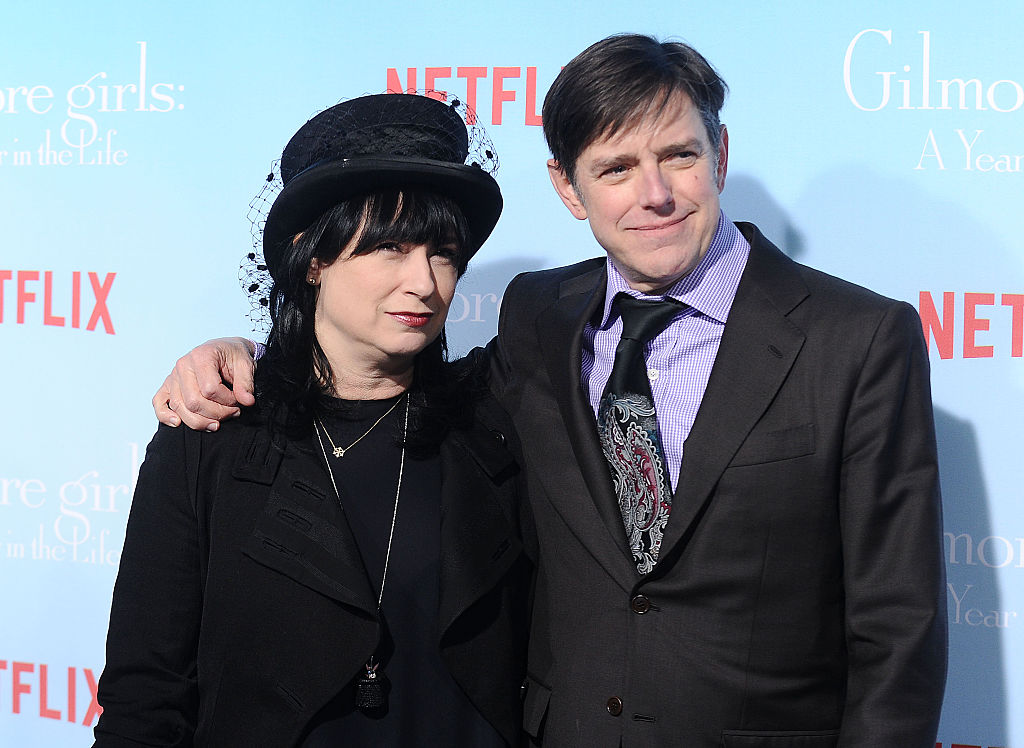 The New York Times recently reported on the "enduring" fandom that surrounds Gilmore Girls. They also pointed out the shows that co-creators Sherman-Palladino and her husband Palladino worked on before Gilmore Girls — both of which are series we normally wouldn't pair with the popular WB series.
"In the 1990s, Sherman-Palladino was a writer on the hit ABC series Roseanne," The Times noted. As the Gilmore Girls showrunner told the paper, that was "before the creator Roseanne Barr 'did conspiracy theories.'" Roseanne, which was on TV from 1988 to 1997, was a comedy series that often got very real about what it meant to struggle as a working-class family.
At the same time, Palladino worked "on the writing staff of Family Guy," the irreverent, often not-very-PC animated show.
Eventually, Sherman-Palladino says she experienced a "massive breakdown" — and opted out of half-hour series. Palladino, according to The Times, "convinced her to take some time off to write something original."
How 'Gilmore Girls' Season 1 came to be
During the ATX TV Festival, as part of the Gilmore Girls 15-year reunion event, Sherman-Palladino called her time on Roseanne a "nightmare job." In fact, she was ready to write off her career in TV all together. The GG creator explained the whole story behind her iconic series:
I had just decided I'm never going to work in television again. …I was like, 'I can't.' My husband said, 'Shush, just write something you want to write.'  I had a meeting at the WB … and, I went in and pitched a bunch of stuff to them …The last thing I said to them was 'I have this idea about a mother and daughter, and their more like friends than mother-daughter, and they said 'OK, we'll buy that.'
And that's how Gilmore Girls came into existence. Once the WB bought the mother-daughter themed series, Palladino left the Family Guy writers' room to collaborate on GG.
What Amy Sherman-Palladino learned from writing for 'Roseanne'
While Roseanne and Family Guy are very different shows than Gilmore Girls, both Sherman-Palladino and Palladino learned a lot from writing on those series — and they brought those lessons to Gilmore.
"Life is big," Sherman-Palladino said at the ATX Reunion. "Sometimes the average, everyday things are more impactful." That's something she took from her time on Barr's series:
The motto on Roseanne was 'make the small big, make the big small.' I've kind of stuck to that my entire career, because I really do believe that's the best story telling. It's in the small moments that lives change.
According to The New York Times, that slogan in particular comes from Roseanne "producer Bob Myer."
"Gilmore was stubbornly insistent on the richness of the mundane," the publication continued. Indeed, Gilmore Girls often keeps the "big moments" off-screen — like a car crash or an important date. The characters' reaction to those events more often than not provide the emotional punch.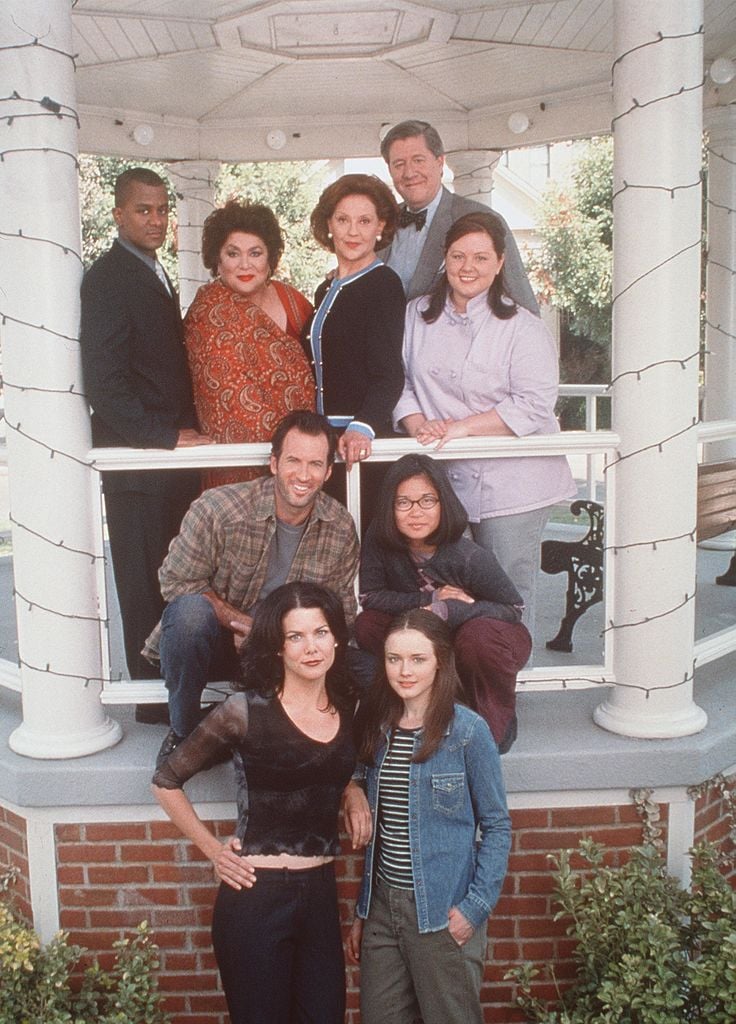 But the show also didn't get too soap-y in terms of what was happening in the characters' lives. Because, in real life, those kinds of life-altering moments don't actually happen that often. So many GG episodes stick to topics other shows would find boring. As The Times recalled:
There were episodes about Lorelai dressing inappropriately to visit Rory's snooty new prep school, and Rory getting a D on a test. Gilmore studiously avoided what Sherman-Palladino refers to as 'Who in the town killed Sookie?' story lines.
How Daniel Palladino's experience on 'Family Guy' influenced his 'Gilmore Girls' episodes — as well as the cast
Palladino's Family Guy influence is also reflected in Gilmore Girls — most notably via the countless pop-culture references. Episodes written by Palladino are often noted for being extra-heavy on the references — and he tends to include ones that are slightly more obscure than normal.
Family Guy cast members also show up throughout Gilmore Girls; in fact, Alex Borstein, who voices Lois Griffin, was almost cast as the character of Sookie. However, the show included her in other roles on Gilmore: the inn's harp player in season 1 as well as Emily's ancient stylist, Miss Celine, later in the series.
Even Family Guy creator Seth MacFarlane appears in an episode of Gilmore Girls Season 2, playing a particularly angsty member of Lorelai's business school graduating class. In a later episode, just his recognizable voice is heard on Lorelai's answering machine; in that episode, he plays Emily's lawyer.
As Gilmore Girls reminds us: inspiration can truly come from anywhere.
Source: Read Full Article