Here's the Deal With 'Love Island' Host Caroline Flack's Arrest and Assault Charges
If you keep up with Love Island, you'll know that things are currently a big ol' mess for the show. It's host Caroline Flack is in legal trouble after being arrested for assault, and the network had to replace her for the winter version of the series, which starts filming in a few weeks. And because us Love Island fans can only stick with the 984798 episode series because we love drama, let's dig into Caroline's, shall we?
December 13, 2019
The whole saga started mid-December when police were called to Caroline's flat, where she lives with her boyfriend, tennis player Lewis Burton. News broke that Caroline had been arrested for assault by beating, but details weren't given. A spokesperson for Caroline commented on the incident, telling the BBC, "We confirm that police attended Caroline's home following a private domestic incident. She is co-operating with the appropriate people to resolve matters. We will not be making any further comment for legal reasons."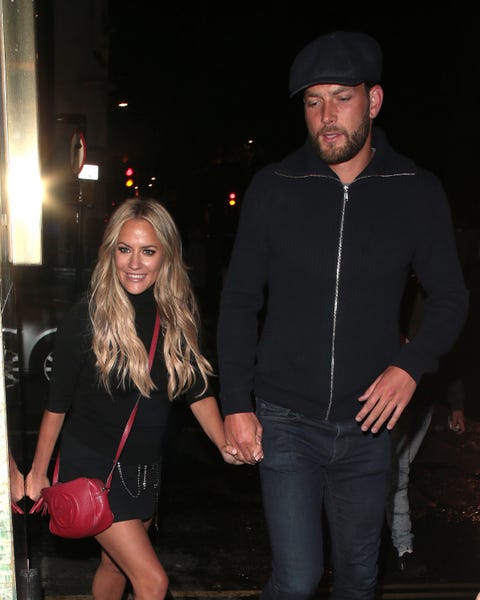 December 17, 2019
A few days later, Caroline/the ITV team (aka the channel that airs Love Island) decides that the best thing to do is have her step down from hosting duties. Caroline shares a message about it on her Instagram, writing: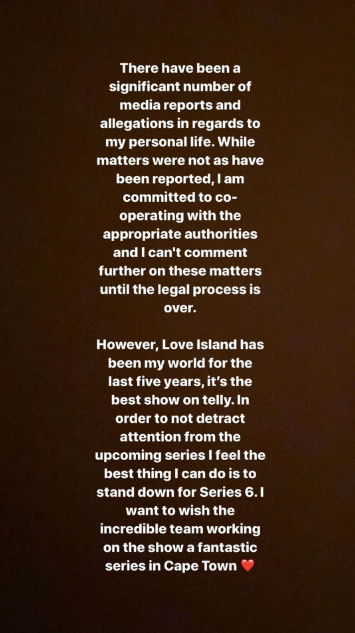 After many other reality TV-famous Brits hint that they're vying for Caroline's job, it's announced that she's being replaced by Irish presenter and actress Laura Whitmore for the next season. FYI, Laura also happens to be the girlfriend of the show's narrator Iain Stirling. And just in case you were wondering, Caroline doesn't seem to have any hard feelings about her replacement—after the announcement she wrote on Instagram, "I'm glad it's Laura… She loves the show as much as I do."
*But* it seems like Caroline might only be stepping down for a season. In a statement to People, ITV said: "We will remain in contact with her over the coming months about future series of Love Island."
December 23, 2019
And here's where the details of the assault come out. During Caroline's initial court appearance, where she plead not guilty, the prosecutor recounted the incident to the judge, saying (per the Mirror):
And sorry, that's not all, cause according to Metro the prosecutor also told the court that Caroline acted up in police custody after she was arrested, flipping a table and then having to be "restrained on the ground." Yikes!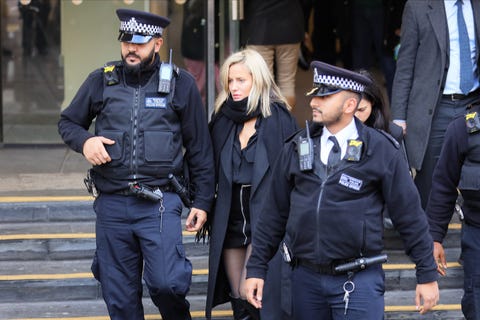 But even with all that, Carline and Lewis are still together. Caroline was banned from seeing him ahead of trial, and after the court appearance Lewis posted a supportive message, saying it's "heartbreaking" that he can't spend Christmas with her. He also denied some of the prosecutor's claims, saying Caroline never hit him with a lamp.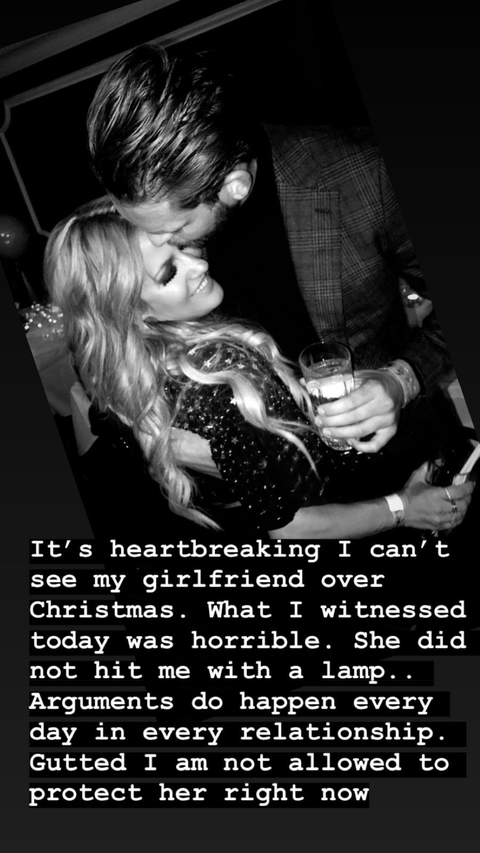 Caroline also took to Instagram after her court appearance, writing that it will be a "relief" when she can tell her side of the story: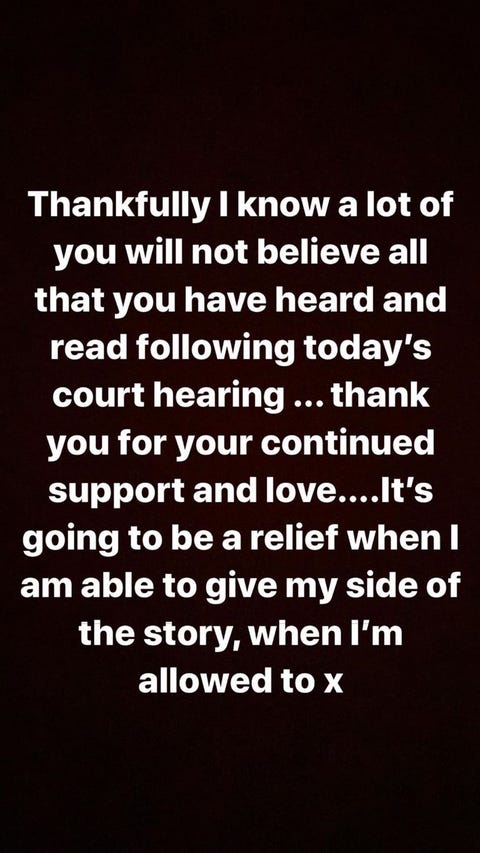 Caroline has been released on bail and is set to face trail on March 4, 2019.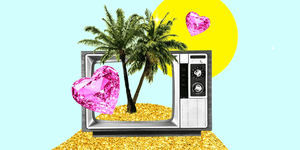 Source: Read Full Article