'Jeopardy:' Who Are Alex Trebek's Kids?
Quiz master Alex Trebek continues to man the board on Jeopardy despite his March 2019 diagnosis of pancreatic cancer. Serving as the iconic show's game show host since 1984, Trebek earned celebrity status by moderating the competition for brainiacs.
Married to wife Jean since 1990, Trebek is also a hands-on family man which is reflected in his close relationship with his three children.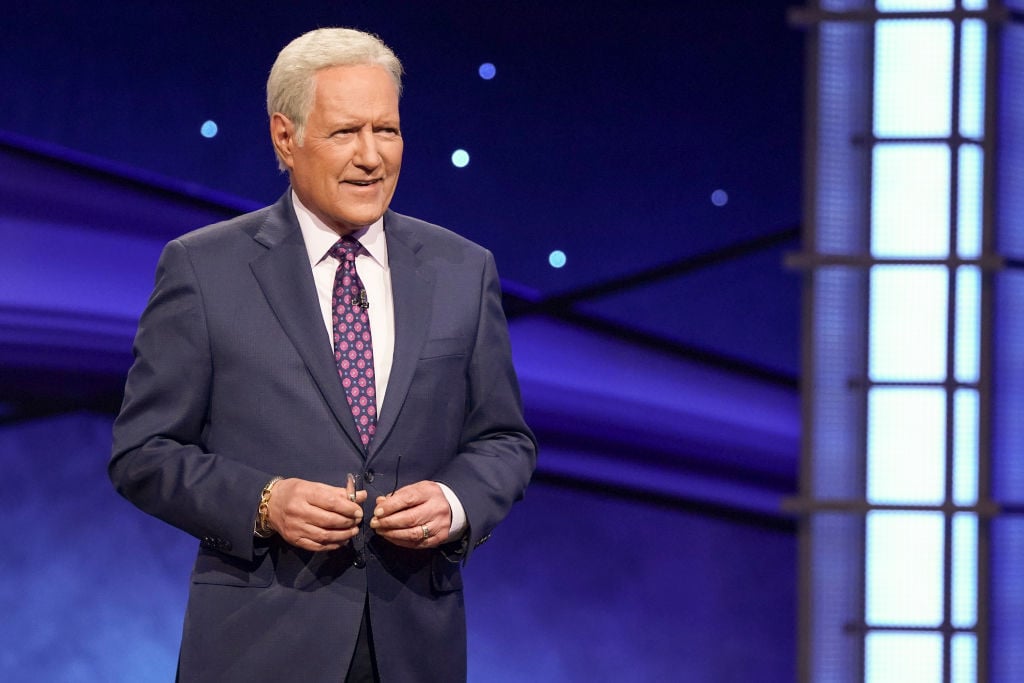 Nicky Trebek
Before Trebek met Jean, he was married to Elaine Callei from 1974 to 1981. Callei already had a daughter, six-year-old Nicky, from a previous marriage when she wed the game show host. Though Callei went on to marry again after divorcing Trebek, the Jeopardy star officially adopted Nicky and continues to be a strong support to her, according to Medium.
Nicky works alongside her dad as a production coordinator for Jeopardy, and has followed in her father's footsteps as a host for several infomercials. IMDb reports that Nicky professional credits include modeling in consumer ads in top magazines such as Vogue, Cosmo, Mademoiselle, Glamour, Self and Allure magazines. She is also pursuing a music career.
RELATED: 'Jeopardy' host Alex Trebek Goes by His Middle Name – So What's His First Name?
Matthew Trebek
Trebek shares two children with Jean – Matthew and Emily. His son is a successful restauranteur in New York City, living in Harlem where he's building his culinary empire.
"I wouldn't live anywhere else," Matthew told People of his neighborhood. "I think there is something to be said about being a part of the community, rather than just being another restaurant among so many restaurants."
After working as a bartender for years, Matthew fell in love with the restaurant industry despite his father's reservations (pardon the pun).
"Yeah, he was not on board at first," Matthew said with a laugh. "He was just thinking of the success rate for restaurants, which at the time was something like 80% of them close within the first year. But then once he came to the space and saw it all panning out and unfolding… he really got on board."
As for whether his father's fame has played a part in his restaurants' success, Matthew doesn't give the thought too much time. "I think some people care more than others about who my dad is, but that's just how it always is with people in the spotlight," he said.
RELATED: Alex Trebek of 'Jeopardy' or Pat Sajak of 'Wheel of Fortune': Who Has the Higher Net Worth?
Emily Trebek
Graduating from Loyola Marymount University in 2015, Emily Trebek inherited her father's passion for the building business. Often vocal about his penchant for carpentry and other fix-it activities, the Jeopardy host passed on the trait to his daughter.
"I have always been interested in homes. When I was little, I wanted to be an architect," Emily said, according to Jeopardy.com. "After graduating, I decided to get into real estate. As I was getting ready to flip my first house, I told my dad that I wanted to do it with him. If dad can fix something, he will not have anyone else do it."
Trebek's know-how came in handy when Emily began her career. "During open houses, dad came to every serious showing," she revealed. "He would look in crawl spaces, in electricity panels, at water heaters. He was looking in all those places where a lot of hidden costs could be. So it was helpful for him to be there at every house."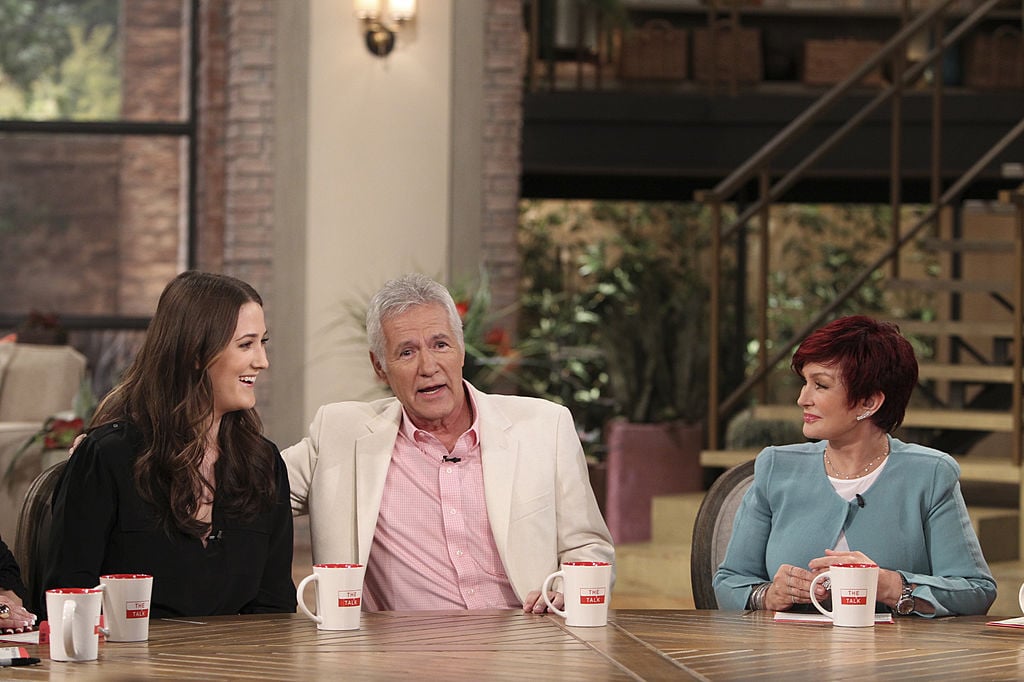 The game show host's daughter is clearly grateful for Trebek's devotion as a father. "I don't have words to express how much it means to me that he helped," Emily gushed about the Jeopardy star. "Just telling him how much I appreciate it and how much I thank him for guiding me through this and helping me sounds so insignificant. I don't have the words to make it sound as significant as I feel."
RELATED: How 'Jeopardy' James Holzhauer Changed Alex Trebek's View of Another Champ on the Show
Source: Read Full Article