Keanu Reeves' Biggest Hit Movie Isn't What You Think It Is
Even the biggest stars in the world have their missteps. Despite enduring his share of box office disappointments, Keanu Reeves has led an impressive career. The actor has also been fortunate enough to headline several popular releases, including a few franchises. Even so, Reeves' most ardent fans might still be shocked by the truth behind his biggest hit.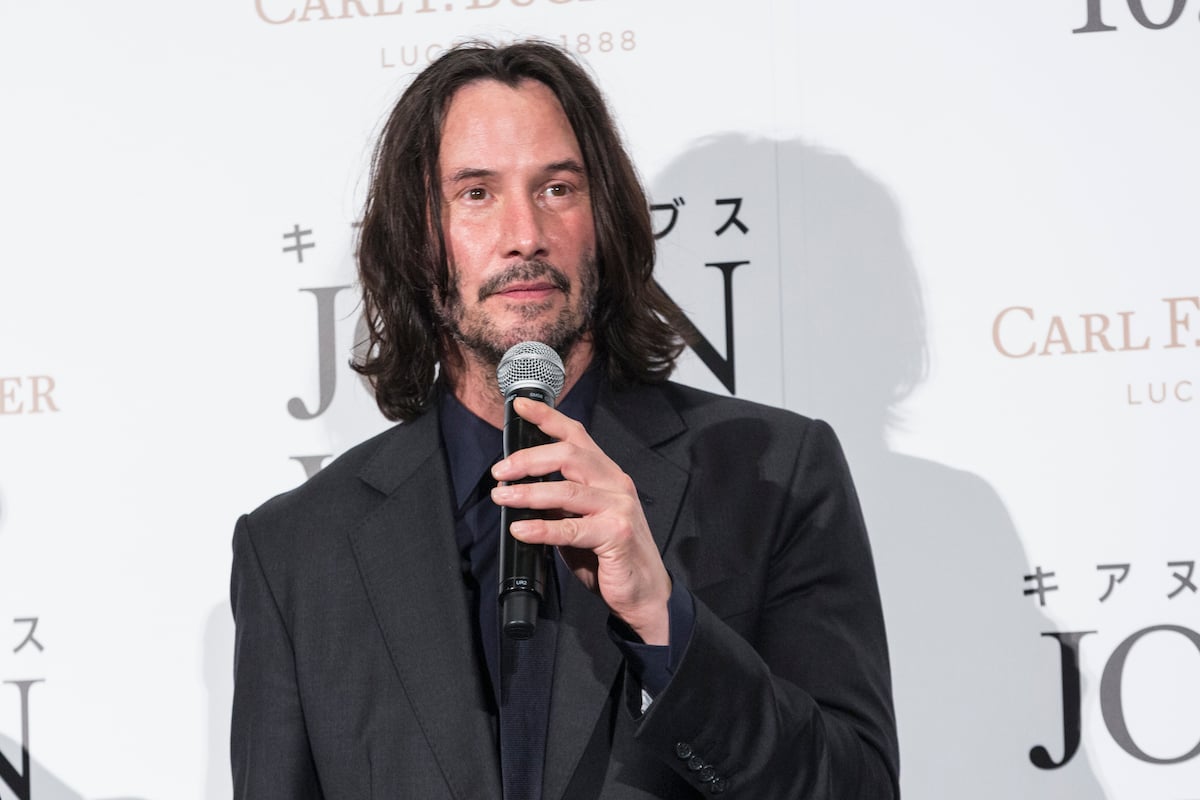 Keanu Reeves' career is arguably stronger than ever right now
Reeves has been starring in movies since the mid-1980s. And during that time, his career has touched on a wide variety of genres. He's appeared in period dramas, romantic comedies, and sci-fi thrillers alike. Yet, despite all his success, Reeves' career has arguably never been hotter than it is right now.
Following a period of box office underperformers, the late 2010s saw Reeves return to prominence in a big way. Led by the surprising success of 2014's John Wick, the actor found himself just about everywhere by the end of the decade. And the 2020 release of Bill and Ted Face the Music kicked off a new round of hotly anticipated projects.
The actor has starred in several blockbuster movies
Indeed, his reunion with Bill and Ted co-star Alex Winter is only the first of several sequels Reeves will star in. The coronavirus (COVID-19) pandemic interrupted production on The Matrix 4. But with new safety precautions in place, filming has resumed. Then, soon after plugging back into the role of Neo, Reeves will reload the John Wick franchise.
2019's John Wick: Chapter 3 — Parabellum was the most successful installment so far. And so, John Wick: Chapter 4 is set for release in 2022, the same year as The Matrix 4. Because of their popularity, most Reeves fans would likely assume either a John Wick or The Matrix movie was the actor's biggest hit. But neither franchise sits atop his filmography.
But none of his action or sci-fi films earned as much as his biggest hit
As popular as those Reeves movies — as well as Speed, Point Break, and others — are, their popularity still pales in comparison to Pixar. According to The Numbers, the biggest box office hit of Reeves' career is Toy Story 4. The actor voices Duke Caboom, "Canada's greatest stuntman," in the 2019 Oscar winner. And with a worldwide gross of nearly $1.1 billion, it's hard to beat.
The Matrix Reloaded takes the runner-up slot with $738 million worldwide. The Matrix and The Matrix Revolutions are next with $465 million and $427 million, respectively. And John Wick: Chapter 3 — Parabellum rounds out the top five with $325 million at the worldwide box office. Can The Matrix 4 top the list? We'll have to wait until April 1, 2022, to find out.
Source: Read Full Article