Ken Jennings Makes His Feelings About Next 'Jeopardy!' Host Clear
Ever since beloved "Jeopardy!" host Alex Trebek died in November 2020 from pancreatic cancer, there's been a game show-shaped hole in the entertainment world. Indeed, after Trebek's passing, celebrities flooded social media with tributes, proving that he was no ordinary game show host. "I was obsessed with Jeopardy as a nerdy kid growing up in Ohio," singer John Legend tweeted. "I've loved and revered Alex Trebek since I can remember. What an iconic career." Likewise, actor Ryan Reynolds wrote that Trebek was "gracious and funny … in addition to being curious, stalwart, generous, reassuring and of course, Canadian. We love you, Alex. And always will."
According to Business Insider, Trebek's incredible career spanned 36 years and more than 8,200 "Jeopardy!" episodes, so his shoes aren't easily filled. Since Trebek's death, "Jeopardy!" has subbed in guest hosts like Green Bay Packers quarterback Aaron Rodgers, Dr. Oz, and former champion Ken Jennings, per Entertainment Weekly. "We're gonna look at …people that are credible giving the clues, people that can actually give the clues accurately, that are going to be able to rule right or wrong on the responses, and that 'Jeopardy!' fans will enjoy in that role, but that will not try to make themselves the star," producer Mike Richards told Entertainment Weekly of the hosting process. But which host is up for the task permanently?
Ken Jennings was one of the most popular Jeopardy! hosts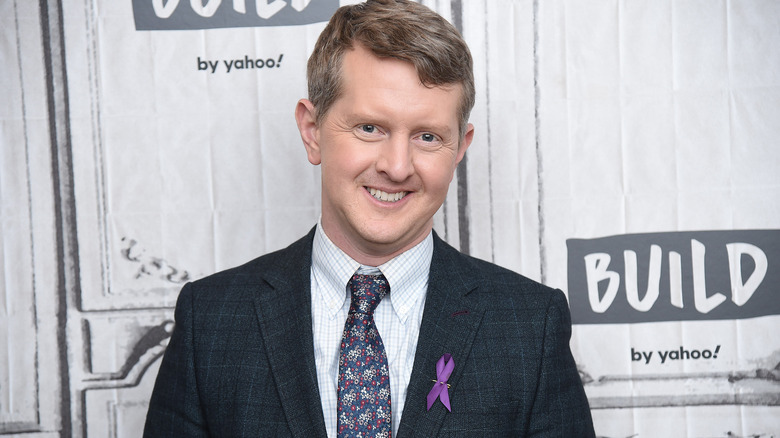 Not every guest host of "Jeopardy!" received a seal of approval from audiences, and some — like Dr. Oz — were even met with outright hostility. Per Gossip Cop, fans called for a temporary boycott when they learned that Dr. Oz would be hosting, while a group of former contestants even penned an open letter in protest. "Dr. Oz stands in opposition to everything that 'Jeopardy!' stands for. 'Jeopardy!' is a show that values facts and knowledge," the letter read, alluding to Dr. Oz's history of inaccurate statements and reputation for plugging fake treatments (via Gossip Cop). 
Other guest hosts like Aaron Rodgers and Ken Jennings fared much better with viewers. USA Today ranked Jennings third on the list of best hosts, commending him for being "a comforting, familiar presence who got the job done. His ability to connect with contestants was key to his charm, considering he intimately knows what it's like to be in their shoes." Jennings was the first replacement to host after Alex Trebek's death and served for six weeks before bidding fans farewell via Twitter. "That's a wrap on my six weeks of @Jeopardy guest hosting," Jennings wrote on February 19. "Thanks for watching, thanks for your patience with a tough learning curve…and, as always, thank you Alex." Fans flooded his post with well wishes, some even going as far as to hope that he gets the full-time hosting gig. But what does Jennings think?
Ken Jennings was playing coy about being the next Jeopardy! host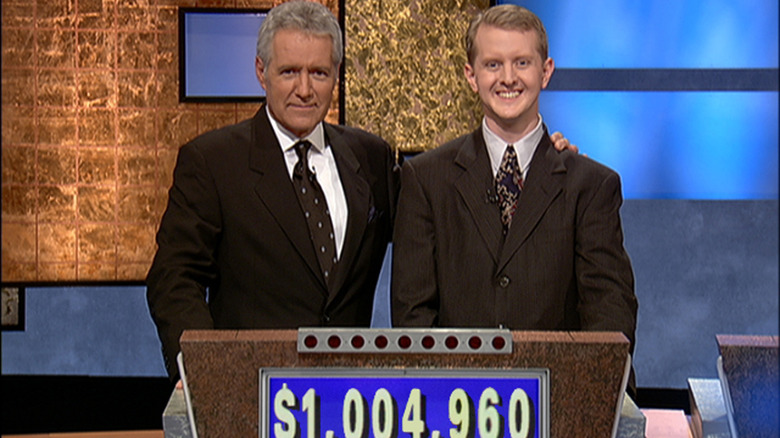 Ken Jennings is arguably "Jeopardy!"'s most successful contestant of all time, having set the record for the longest winning streak in the game's history and netting $2.5 million in the process (via Deadline). He also won the series' "Greatest of All Time" tournament in 2020, but do these accolades qualify him to host? And besides all that, would Jennings even want the job? 
In June, Jennings appeared on air with WGN Chicago and played coy about gunning for the gig, though he admitted a decision about the show's future is likely imminent. "I have no idea," Jennings said, when asked about the potential of being the next "Jeopardy!" host. "Someone needs to decide this summer because I've heard they want to have a new permanent host lined up for next year and of course, they start shooting those shows during the summer." He also made sure to praise his fellow guest hosts, adding, "I think one thing we've seen with the guest host rotation is that everyone has a different spin on it and the show still works…I like that they've been picking people with credibility." 
Ken Jennings finally revealed he wants the job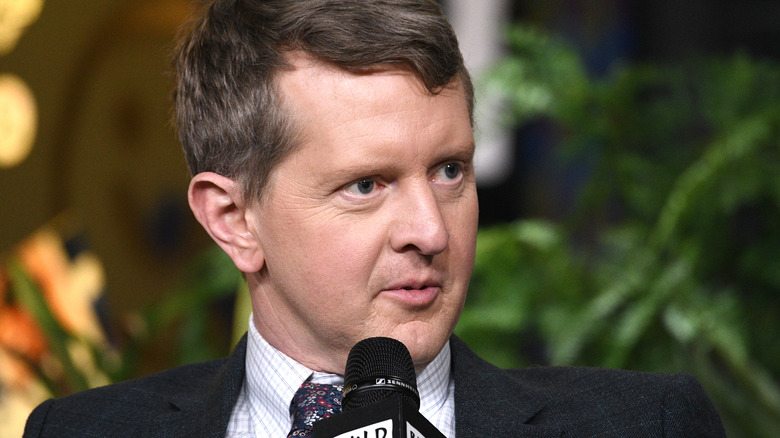 Ken Jennings initially skirted around the idea of being the permanent host of "Jeopardy!" but towards the end of his interview with WGN Radio in Chicago, he finally made his true feelings known. He let listeners know that he's keeping his "fingers crossed" for the job, though what happens next is anyone's guess. 
As of this writing, Jennings is busy with his new ABC show "The Chase," which WGN described as "a heart-racing quiz show where three competitors face off against 'The Chaser,' a ruthless quiz genius determined to stop them." Per Gossip Cop, the self-professed game show nerd has also authored multiple books about trivia, helms a twice-weekly podcast called "Omnibus" with John Roderick, and spends time fielding fans' tough trivia queries (via WGN Radio). As one of the winningest contestants in "Jeopardy!" history, a hosting gig would be an organic fit and a dream come true for Jennings. At least, now we finally know that he wants the job.
Source: Read Full Article