Marvel Rumor: The Next Iron Man Might Get a Limited Series on Disney+
Now that Disney+  has dominated the media conversation since it rolled out on November 12, that will only increase speculation about the Marvel Cinematic Universe's presence on the new platform. And part of that speculation revolves around "the next Iron Man."
No, it's not Peter Parker. And it's not a far-fetched resurrection of Tony Stark either. Instead, it's someone from Marvel's infinite galaxy of characters who hasn't made a big name for herself. At least not yet.
Who is Ironheart, and will she get a series?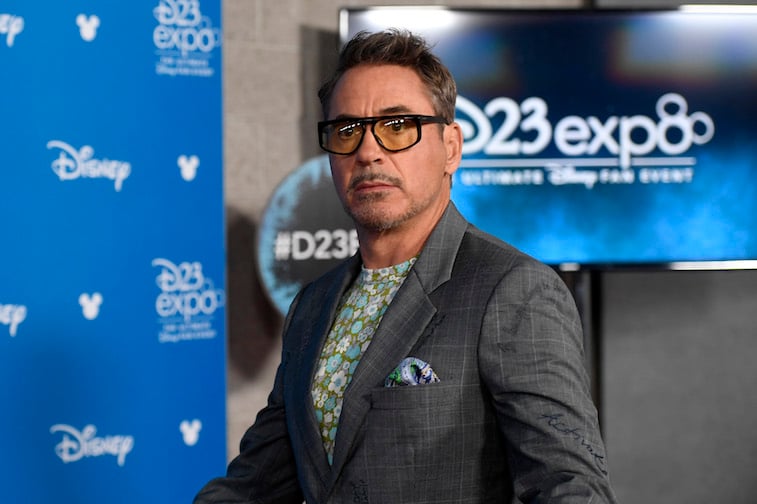 The character in question is Ironheart, who first appeared in the comic Invincible Iron Man in 2016. She's Riri Williams, a 15-year-old engineering student who attends MIT on a scholarship. Working on her own, she constructs a suit similar to Iron Man's using material stolen from campus. When she's discovered, she flees wearing the suit. 
Tony Stark meets with her, ultimately endorsing her decision to become a superhero. Sometime later, Tony Stark goes into a coma after getting punched, and Williams adopts the name of Ironheart, essentially taking his place. 
The site MCU Cosmic states that an Ironheart series is in "early development" according to an unnamed "source who has not been proven wrong." They speculate that the character could get a movie, but would more likely get a series before jumping over to the big screen like Ms. Marvel. Marvel Studios has announced several series featuring characters who have not appeared in the 23 MCU films.
Disney+ could become an MCU testing ground
Right now, very little new Marvel content is on Disney+. The only new series up so far is the Marvel Heroes Project, a documentary series that "shares the positive impact several young real-life heroes are making in their own communities across the country." 
Except for the real-life part, that sounds like it could sum up Ironheart. 
Starting in 2020 and continuing into 2021, Marvel will roll out five live-action series based on characters from the movies: The Falcon and the Winter Soldier, Loki, WandaVision and Hawkeye.
Marvel has said WandaVision will lead into the events of Doctor Strange and the Multiverse of Madness, coming out in May 2021, so there will be some synergy between the big and small screens. 
Once this groundwork has been laid, Marvel will put out series featuring characters who have not appeared in the films. She-Hulk, Ms. Marvel and Moon Knight have been officially announced, although the premiere dates are not yet set.
Once people do see these new shows, though, their reaction could help Marvel decide whether these or other characters like Ironheart could at least appear in an MCU movie, if not get their own big-screen vehicles. 
Robert Downey. Jr gives Ironheart the OK
Just as Tony Stark approved of Riri Williams becoming a hero, Robert Downey Jr. approved of Ironheart appearing in the MCU. MCU Cosmic notes that Downey, while making an appearance at the Gene Siskel Film Center in Chicago, was introduced by Eve Ewing, the writer of Ironheart, after which Downey said that Ironheart should be in the MCU.
While that doesn't necessarily guarantee an Ironheart show, only an endorsement from Kevin Feige would be stronger evidence that Ironheart is on her way. 
Bolstering the idea that Ironheart could get a series is that an Ironheart script is on the Black List of hot unproduced Hollywood screenplays. One of the screenplays on that list, Booksmart, was released to great acclaim earlier this year, although it took quite some time for that script to reach the screen.
So Ironheart's arrival, while certainly not imminent, is also not at all unlikely. She may one day find her home on Disney Plus. 
Until she does, there is plenty of Iron Man to enjoy on Disney+.
Contrary to earlier reports, all three solo Iron Man films appeared on the service at launch, although Avengers: Infinity War and Spider-Man: Far From Home are still missing due to respectively, a contract with Netflix and rights being held by Sony. 
Source: Read Full Article