'Obi-Wan Kenobi': Ewan McGregor Says Most Speculation Is 'Wrong'
Obi-Wan Kenobi arrives on Disney+ this May, and the Star Wars series will reunite fans with Ewan McGregor's Obi-Wan and Hayden Christensen's Darth Vader. The fan-favorite duo hasn't appeared in a Star Wars project since the prequel movies. And with their established history, many fans believe they know where the Disney+ series is headed. However, McGregor claims that most speculation about Obi-Wan Kenobi is "wrong."
The plot of 'Obi-Wan Kenobi' mostly remains a mystery
Although Lucasfilm has dropped trailers for Obi-Wan Kenobi, the overall plot of the Ewan McGregor-led Disney+ series mostly remains a mystery.
Sure, we know that the Empire will be searching for McGregor's title character. And it seems Darth Vader will get drawn into that mission. However, we don't know why the Empire is pursuing the Jedi — or really, anything else about what the show will entail.
Unfortunately, the Disney+ synopsis mostly tells fans what they already know:
"Obi-Wan Kenobi begins 10 years after the dramatic events of Star Wars: Revenge of the Sith where Obi-Wan Kenobi faced his greatest defeat — the downfall and corruption of his best friend and Jedi apprentice, Anakin Skywalker, who turned to the dark side as evil Sith Lord Darth Vader."
With so little information out there, fan sites and YouTubers have come up with theories about the show's direction. According to Ewan McGregor, most of them are off-base.
Ewan McGregor says most speculation about 'Obi-Wan Kenobi' is 'wrong'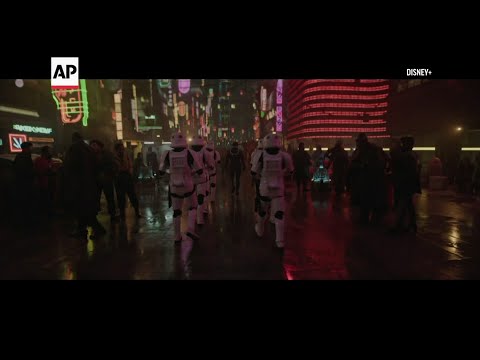 Obi-Wan Kenobi stars Ewan McGregor and Hayden Christensen recently spoke to the Associated Press about the Disney+ series. The actors offered some fascinating insight into their experience working on the show. Perhaps most interestingly, though, McGregor admitted that most fan analysis of the trailers was incorrect:
"I like to look on people's reaction to the trailers — the teaser trailer and then the real trailer — and there are all these people that break it down and are telling their audience what the series is about. And, you know, mainly they're wrong. So, that's quite funny to watch."
He didn't name any specific theories, but many Star Wars fans use their vast knowledge of the overall franchise to throw out ideas. If the majority of them are barking up the wrong tree, it means the plot of Obi-Wan Kenobi could very well surprise us. Thankfully, we won't have to wait much longer to learn what it is.
Ewan McGregor makes his 'Star Wars' comeback on May 27
Fans will learn the true plot of Obi-Wan Kenobi when Ewan McGregor makes his Star Wars comeback later this month. Perhaps the most anticipated addition to the franchise in years, Obi-Wan Kenobi promises to reignite viewers' love for the prequel movies — and maybe draw further connections between them and the originals.
Whatever the main storyline is, fans are bound to enjoy seeing McGregor and Hayden Christensen together again. Plus, it'll no doubt be entertaining to look back on all the "wrong" fan theories and laugh.
Obi-Wan Kenobi debuts on Disney+ on May 27 at 3 a.m. EST.
Source: Read Full Article