'P-Valley': Season 2 Episode 3 Preview
Set in the fictional town of Chucalissa, Mississippi, Starz's P-Valley centers on the popular strip club The Pynk. While the club acts as the center of much of the action in the series, the personal and professional lives of the owners, Uncle Clifford (Nicco Annan) and Autumn Night (Elarica Johnson), and the women that work for them are also just as important.
Here's what we know about episode 203 before it airs Sunday, June 19.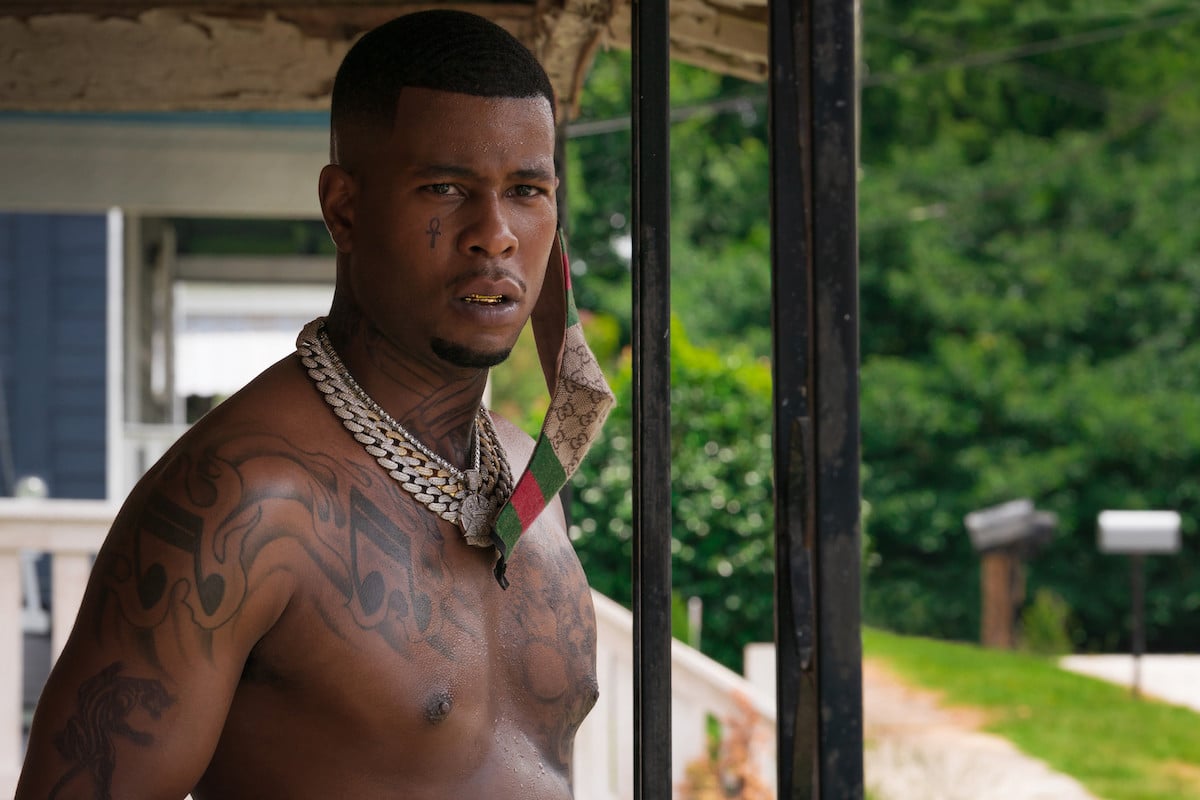 The Pynk has reopened on 'P-Valley'
Amid the coronavirus (COVID-19) pandemic, The Pynk was closed for several months, causing quite a bit of tension between Autumn and Uncle Clifford, and the rest of the girls. However, amid the club's re-re-opening, things are looking up. However, the new dancers that have just been hired may cause quite a bit of drama, especially with the headliner, Mercedes (Brandee Evans).
Model and dancer Miracle Watts has been cast as Big Bone, "a fighter and a biter with sky-high ambitions. She is a rambunctious new presence at The Pynk blessed with a molasses-thick body, knees of steel, and a tongue more lethal than a draco." Psalms Salazar has been cast as Whisper, an enigmatic free spirit who has a spooky streak and speaks in riddles and eerie truths. She's blessed with a direct line to the universe and sight beyond this earthly realm. Finally, Snowfall's Gail Bean will portray Roulette, as "a tornado when she hits the pole."
'P-Valley' Season 2 Episode 3 is titled 'The Dirty Dozen'
Though much of the first season was centered around The Pynk, we are now diving deeper into our favorite characters' personal lives. Keyshawn (Shannon Thornton) has been banished from The Pynk and has become an influencer. Now, she and Lil Murda ( J. Alphonse Nicholson) are about to embark on a 12-stop tour. Episode 203 is titled, "The Dirty Dozen". The official description reads, "Keyshawn and Lil' Murda embark on a new adventure. Meanwhile, Mercedes ventures into uncharted territory."
Now that Keyshawn has broken free from her abusive boyfriend Derrick (Jordan M. Cox), at least for now, we're going to see if she can put things in motion on this tour to free herself permanently. Moreover, it will be interesting to see if Lil Murda can keep the momentum of his career going.
Back in Chucalissa, it looks like Mercedes is about to step into a new chapter of her life. We hope that means she's finally figured out a way to open her gym.
Diamond and Keyshawn may never reconcile
In their reunion in episode 201, things between Diamond (Tyler Lepley) and Keyshawn were still extremely frosty. After all, she pointed a gun at him when he was only trying to save her from Derrick. Now, it doesn't look like the pair will ever reconcile. "As we move forward into her next chapter, you will see her reckoning with that mistake, and really coming into her own as a woman, as a mother, and as an artist," P-Valley creator Katori Hall said in the YouTube video.
Source: Read Full Article