'Power Book II: Ghost' Fans Convinced Lorenzo Will Get Out of Prison in Season 2 After Cryptic Social Media Post
The first season of Power Book II: Ghost kicked off in September 2020 with several new characters. One of them was Berto Colon's Lorenzo Tejada, a former crime boss. Lorenzo is currently incarcerated for past crimes, but he continues to call the shots from behind bars. A new theory suggests he'll even be able to use his power and influence to spring himself from prison in the next season of the TV show.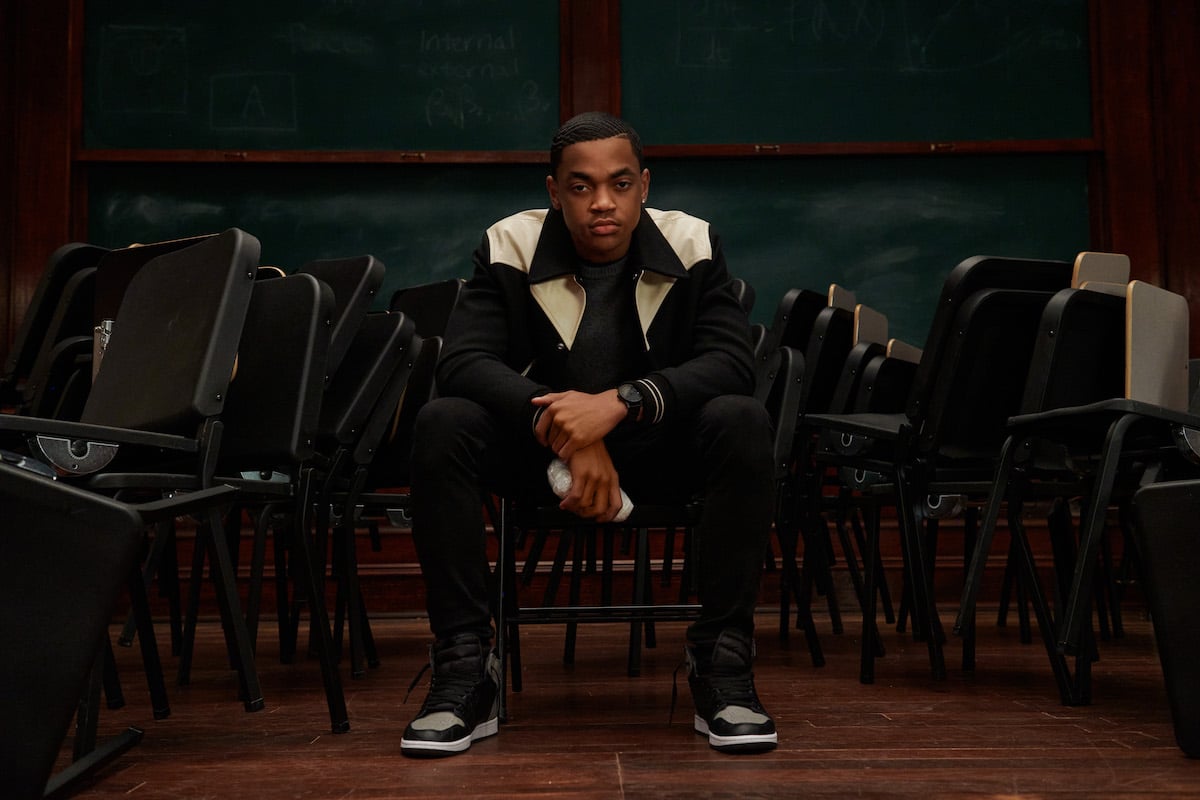 Why is Lorenzo Tejada in prison?
When the show started, Lorenzo was already behind bars. He was convicted of murder and sentenced to 25 years in prison, 10 of which he's already served. For the time being, his wife, Monet Tejada, is running his organization. She gives each of their kids — Cane, Diana, and Dru — a job within the operation, helping to keep their family on stable ground and money in their pockets.
Fans don't think Lorenzo Tejada's 25-year sentence will stick
Lorenzo's sentence seemed firm to a lot of people, but after seeing a new set photo from Power Book II: Ghost Season 2, some are convinced he's getting out of prison.
An Instagram photo uploaded by TV producer and director Bart Wenrich shows a man believed to be Colon sitting in a car, while crew members film him. "Here we go #powerbook2ghost," read the caption. Though Wenrich didn't explicitly say that it's Colon, he tagged the actor in the photo.
"Here we gooooo 🔥 @elbertocolon as Lorenzo is out of jail 🤙🏾 I knew it 💪🏾," one viewer wrote in the comment section. "I'm so excited for this new season. This will be 🔥🔥🔥🔥," said another.
https://www.instagram.com/p/CR1-3mNLoNI/
But maybe it's not what it looks like
Of course, there are other possibilities for this scene, including a flashback. But we do know we'll be seeing a lot more of Lorenzo this season, as Colon has been promoted to a series regular. Per TVLine, his logline says that Lorenzo will be "intrigued by some secrets Monet has been keeping from him — and a conflict grows that threatens to split the Tejada family in two."
"I think you'll see nice of elevation of action. Right?" Colon told the blog Tea With Tia when asked for details about the next season. "Like, you'll see this kind of family conflict and this ordeal with Tariq. And you'll see a lot of the inner workings of the Tejada family, and there's gonna be a lot of conflict for sure, I think. That struggle for control is a big part of what's coming next, I think."
So far, no exact release date for Power Book II: Ghost Season 2 has been announced, but Starz confirmed in the trailer below that the show will return in November. Get ready.
Source: Read Full Article