Reason for Hoda Kotbs absence from Today finally revealed – and it involves her family
Fans have been worrying about Hoda Kotb due to her continued absence from the Today Show over the past week, especially in the wake of her co-host Savannah Guthrie's own sudden health scare.
While she has remained silent on the matter, her co-stars took to the air on the latest installment of the morning news show to explain why she was gone. You can check out one of the previous times the two were together below.
WATCH: Today stars band together for emotional farewell
Craig Melvin, Sheinelle Jones, and Al Roker first addressed Savannah's absence, due to her having tested positive for Covid-19 in the previous show.
"Savannah, she is at home after a positive Covid test yesterday, we are wishing our friend a speedy recovery," Craig said.
MORE: What Hoda Kotb has said about baby number three plans as she shares cryptic message on 'miracles'
TRENDING NOW: The Duke and Duchess of Sussex reveal pride in new announcement
"As for Hoda, we know a lot of you have been wondering how she's doing," he explained. "We can tell you that Hoda is okay.
"She's got a family health matter that she's been dealing with. We look forward to seeing both Hoda and Savannah back here at the desk very, very soon," he concluded, with the rest blowing flying kisses in support.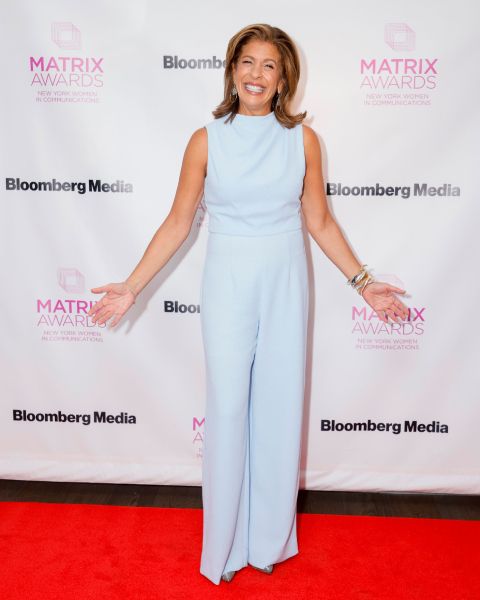 Hoda was revealed to have been absent due to a family health matter
Hoda was also absent on Friday, when she was replaced by previous World News Tonight anchor Tom Llamas.
Hoda has been active on her social media over the weekend, however she hasn't provided any explanation about her absence. Instead, the beloved host took to her channels on Saturday and Sunday just to wish her followers all the best, as she regularly does.
MORE: All we know about Hoda Kotb's Today Show replacement, Tom Llamas
ALSO POPULAR: Gal Gadot barely covers up in glowing snapshot from bed
Hoda has also been absent from her role on Today with Hoda and Jenna for the last week, with her co-host Jenna Bush Hager joined by Sheinelle and Willie Geist instead.
https://www.instagram.com/p/CpKt-CLrH4S/
A post shared by Hoda Kotb (@hodakotb)
The Today star has been embracing more of a positive outlook on social media
On Sunday, the mom-of-two shared a photo with the message: "Sometimes miracles are just good people with kind hearts," prompting fans to comment how much they missed her, writing: "I hope you're doing well and will be back to work," and: "Missing you bunches… think positive!" as well as: "The show isn't the same without you."
Read more HELLO! US stories here
Source: Read Full Article