'Small Business Revolution' With Ty Pennington Shows Real-Life Rescues During COVID-19
While the Hulu series Small Business Revolution has helped a slew of small businesses elevate and enhance sales in the past, hosts Ty Pennington and Amanda Brinkman faced a pandemic along with the usual challenges in season 5.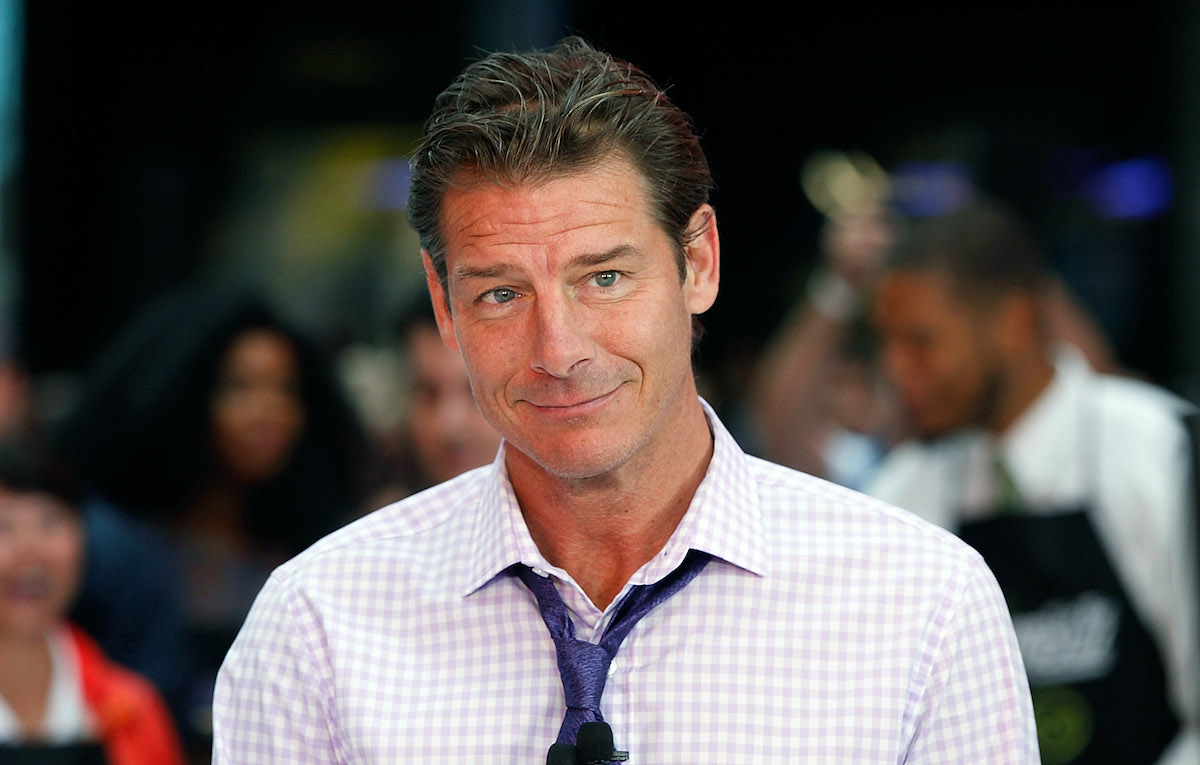 Season 5 is set in Fredonia, New York, where seven businesses were chosen to receive a makeover. Businesses included a bakery, pizza restaurant, hair salon, and a golf course. Pennington told Showbiz Cheat Sheet that the season started pre-pandemic. However, the team had to quickly shift plans for each small business as the pandemic reshaped the economy.
"So the season started like all the others," he said. "We met the businesses, we met the owners. We fell in love with the charm of the town, but most importantly, we saw what the struggles were with the businesses in a regular environment."
"And then, of course, we have a huge party in the town square announcing who the businesses were that we are helping," Pennington added. "It was all just a huge celebration. And then the pandemic hit and [it] was like, wow, how do we not only film this, but we got to get really creative." Pennington said the team had to quickly shift to using virtual communication and social distancing. But they still achieved the desired result.
'Small Business Revolution' shifted along with the pandemic
Small Business Revolution Season 5 became an instance of art imitating life. The team faced the same challenges that many small businesses are up against during the pandemic. For instance, Brinkman revealed that the initial plan for a pizza restaurant had to be reimagined once the pandemic hit.
"It's interesting, some of the things that don't show up on camera, we were working with, for example, a pizzeria," Brinkman said. "At the very beginning, we were going to be working with them on how to get more people into his space. Like how can we expand his capacity?"
"Then COVID answered that question very quickly for us," she continued. "He ended up being one of the businesses that was the most successful this year because his business model was already set up to be delivery and carryout."
Supporting small businesses is more important than ever this holiday season, Ty Pennington says
The stories and human component behind a small business are also captivating. "There's certainly a few stories that really grab your heartstrings," Penningon said about his experience working on the show. He recalled a garden shop owner named Mike who ran his business to make a better life for his family. "How hard he's worked just to make a better life for his kids, it will make you cry, without a doubt," he said.
"To see him not only find hope during this pandemic, but also to be able to show him the way and there is a way out," Pennington added. "You just need a support system. You need to know the facts and still believe in what you are doing."
Pennington and Brinkman hope all shoppers consider a small business for holiday purchases this year. "Let's face it, for small businesses what that they need during the holiday season is to keep them afloat for the entire year," Pennington said. "So this is the time to really shop local to help out your mom and pops and make sure you do spend at the small businesses in your community and your main street."
"You can also go to smallbusinessrevolution.org and you can sign up to win a gift card that can be used in any small business in your community, in the neighborhood," he added. "So this is the season of giving, and nobody needs it more than the small businesses in America."
Small Business Revolution Season 5 is available on Hulu.
Source: Read Full Article