'Southern Charm': Shep Rose Reveals Why He Wasn't on 'Winter House' – 'It Looks Exhausting'
Shep Rose from Southern Charm said he wasn't offered a spot on Bravo's Winter House cast, but admitted the nonstop partying looked exhausting.
He joked about how there was a good chance he'd simply have a hard time hanging out with Austen Kroll and Craig Conover simply over their music selections.
Shep Rose wasn't offered a spot on 'Winter House'
Rose said he was simply not offered a spot on Winter House. "I was not offered it," he said on the Dear Reality, You're Effed podcast. "I was seeing Taylor [Ann Green] at the time, so it wouldn't make sense for me to go there, you know?" Rose and Green are still together and he credits his relationship with her for his happy life. The couple has now been together for two years.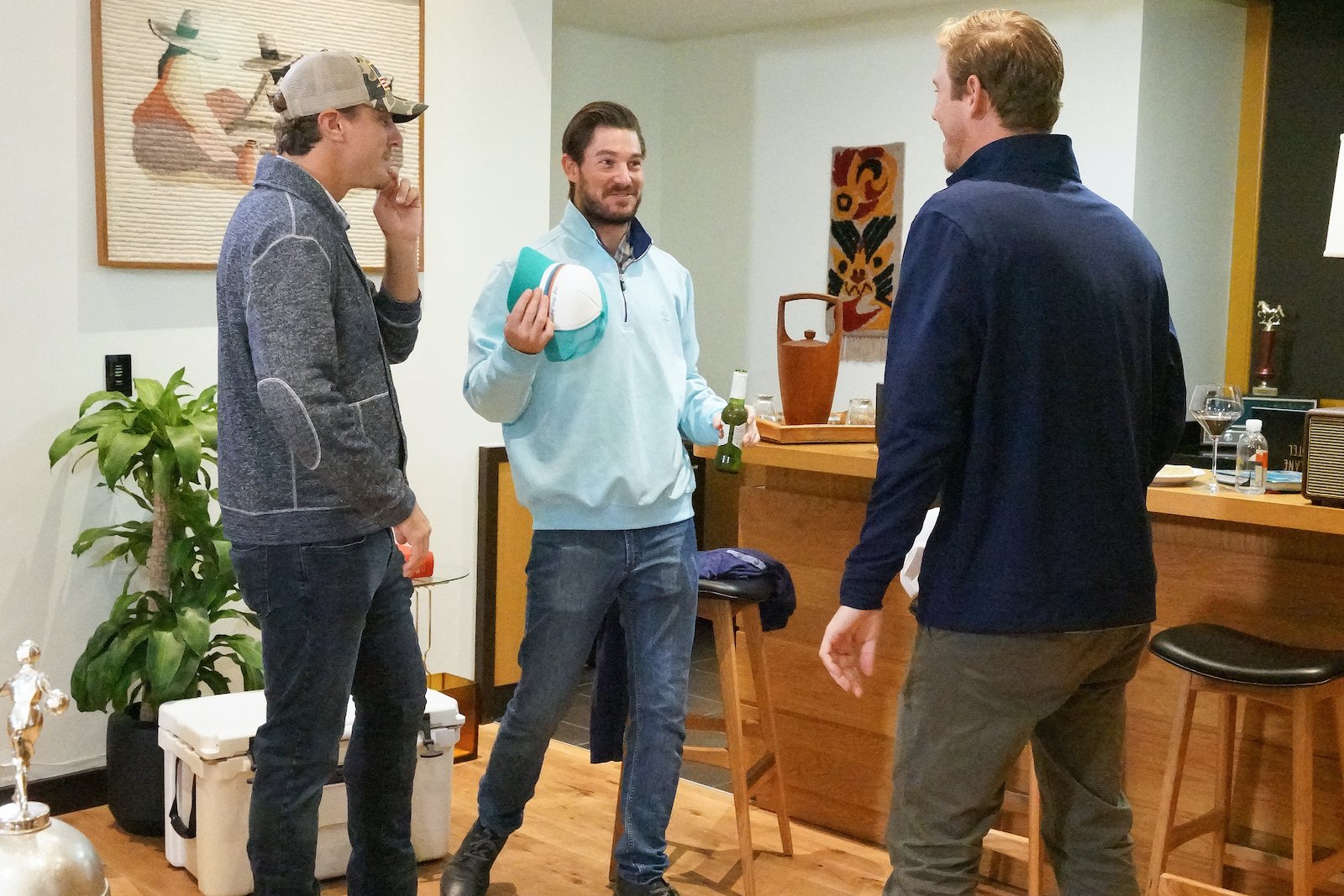 Rose also joked that his friends' musical tastes would have pushed him over the edge had he been offered a spot in the house.
"I watch Winter House, and I was laughing about it because I was driving with Austen and Craig and they put on this music," he laughed. "Oh God, I hate the music they like. Except for Austen. Austen and I share some musical taste, but Craig …"
"Craig and I don't share a lot of traits personally at all really," he continued. "But that's why it kind of works. But yeah, they put on some songs, some cheesy like and I mean, Blink 182 or Linkin Park or something like that. And I was 'Ahhh!'. And they're like, 'We played this every day at Winter House.' You know, I mean, obviously not allowed on camera because that's a no-no. So I was like, I would have killed myself or escaped."
He thinks the show looks 'exhausting' (and who else is noticeably missing?)
Rose is now in his 40s and isn't sure he could keep up with all the hard-partying. "I laughed my ass off at Winter House," he said. "It looks exhausting."
Another main cast member who skipped the show is Carl Radke from Summer House. He shared in an interview that he was sober and the notion of going into a constant partying environment wasn't a priority.
"Sobriety is super important to me and taking better mental care of myself," he said. Adding, "I really put a lot of thought into taking some time for myself. I can't wait to see it. It was exciting for [his co-stars] and I'm here to support them."
Shep Rose wasn't sure if he could get used to the 'Winter House' kind of filming
Southern Charm is not filmed 24/7, so Rose wasn't sure he'd like to have a camera tracking his every move. "It seemed like a lot," he said. "And yeah, and I don't know about being filmed all day at a house. I mean, that's not how we do things here. Thank goodness. So, I like our show, so I'm OK with it."
Conover and Kroll echoed Rose's observation and admitted that being filmed all the time was a challenge. "You've never seen that raw footage of me and Austen," Conover said on his and Kroll's Pillows and Beer podcast. "We've never been on surveillance before on Southern Charm. That fun part definitely has cons for us because it's raw. And so you get to see our 'not so great' moments."
"We're so used to cameras going down," Kroll said about Southern Charm. "And then we go to a bar or something and get drunk. And that footage isn't out there. That was not the case for Winter House."
Source: Read Full Article