Teen Mom OG Season 10 Release Date, Cast, And The Latest Reunion Explained
Since its premiere in 2009, MTV's original "Teen Mom" series has become a staple for the network. The reality show — a spinoff of "16 and Pregnant" — follows teen mothers as they navigate the hardships of parenting. The show was an instant success, according to Showbiz CheatSheet, with strong ratings and online discussions (though the internet was very different back then). The show has also had a positive impact on teenage pregnancy rates in America. CNN reported that "16 and Pregnant" and "Teen Mom" have encouraged teenage pregnancy rates to drop significantly over the years.
Unfortunately, teenage pregnancy rates aren't the only thing to drop. Like many long-running reality shows, fans have grown tired of the cast on "Teen Mom", and ratings have dropped to an all-time low this year (via The Sun). However, MTV seems to think loyal viewers won't give up on the show that easily and they've renewed it for a landmark Season 10. Find all the tea about the upcoming season below.
Season 10 is coming sooner than you think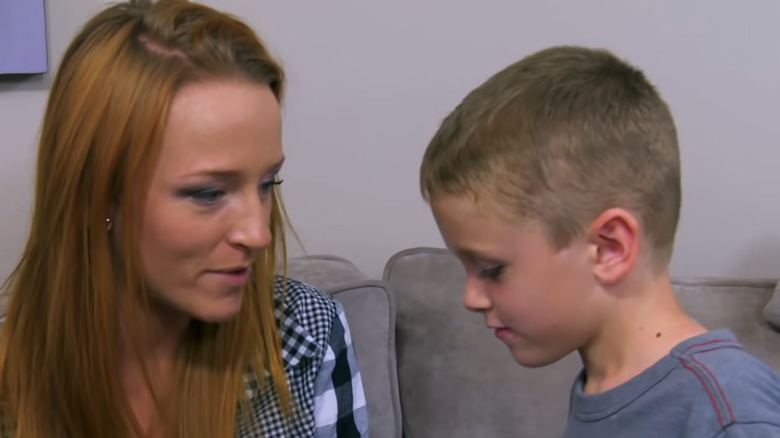 Season 10 of "Teen Mom OG" is looking like it's on the brink over at MTV. Besides the ratings being unsatisfactory, the network is potentially facing another original cast member leaving at the end of this upcoming season. In an interview on the "Dad Up" podcast in May, Maci Bookout said that she's interested in leaving the show in the near future. "It's a season-to-season decision but I think right now, definitely more than ever, we're leaning more toward deciding when the right time to move on is," she said. "And, if we do move on from the show, would it be to maybe stay in TV and just kind of go in a different direction, or do we want to kind of leave TV behind for good?"
Maci cited that her decision would have a lot to do with her children growing older and them being increasingly uncomfortable on camera. Additionally, Maci's storyline with her child's father and first love, Ryan Edwards, has come to a halt after his drug use and problematic behavior got him and his wife MacKenzie Standifer fired from the show in Season 9, per Us Weekly.
Still, there should be plenty of drama from other cast members. "Teen Mom OG" will return on MTV on September 7th at 8/7c and will be followed by another one of its spinoff series, "Teen Mom Young and Pregnant" (via MTV).
Who is returning to 'Teen Mom OG'?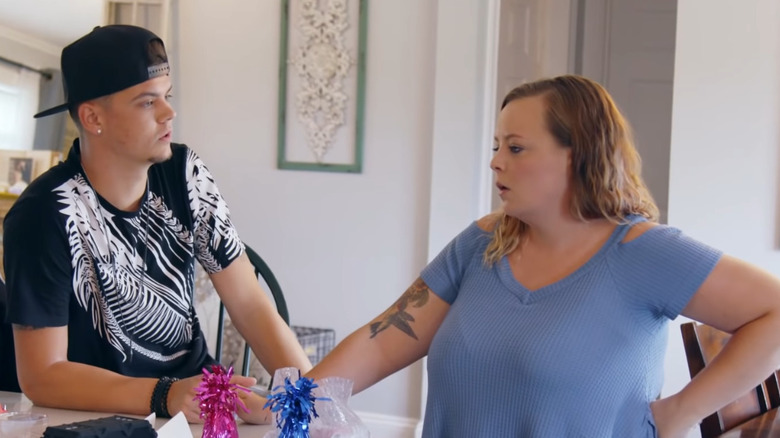 After more than a decade on air, "Teen Mom OG" has seen its fair share of cast changes. Per MTV, the main cast of Season 10 will remain unchanged from Season 9. Maci Bookout, who hasn't yet made a decision on her future, will return with her family. Her ex, Ryan Edwards, will not be involved because he was fired from the show.
Another original cast member, Amber Portwood, will be returning as well — to the dismay of many fans. Amber has had a troubled history with the law and publicly trashed the show on her Instagram live, per Heavy. However, her problematic behavior makes for good television so she'll be back on the show with her ex Gary Shirley and daughter, Leah, with whom she has a strained relationship.
Perhaps the franchise's most beloved couple, Catelynn Lowell and Tyler Baltierra, will also be back for Season 10. The couple is expecting their fourth child — a daughter — together, according to The Sun. Rounding out the cast are Mackenzie McKee and family — she got her MTV start on "16 and Pregnant" — and Cheyenne Floyd, who first appeared on MTV's "The Challenge." She will be joined by her daughter Ryder and newborn son, Ace, per People. In any case, let's hope that Season 10 will match up to the drama of Season 9's reunion.
The reunion drama on 'Teen Mom OG' was explosive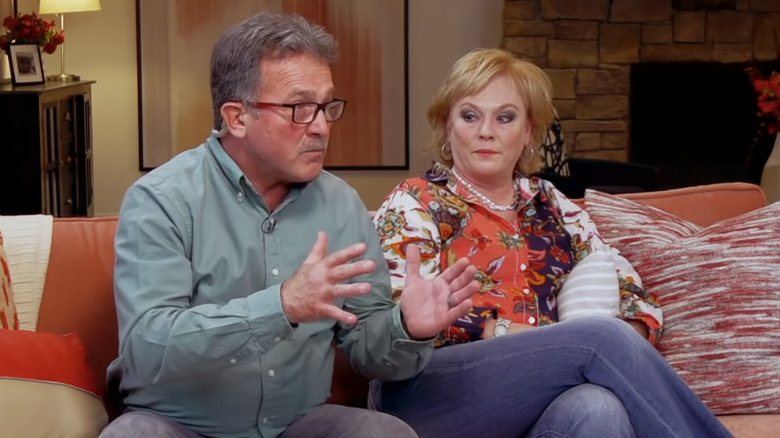 While fans are waiting patiently for September 7 to come around, they also probably have not erased Season 9's reunion episode from their minds. The season 9 "Teen Mom OG" reunion featured an explosive fight between Maci Bookout's husband, Taylor McKinney, and her ex-father-in-law, Larry Edwards. The catalyst was Maci and Ryan's son, Bentley, who said he wanted to distance himself from his biological father. Ryan's substance abuse meant that he couldn't be a good, responsible dad to Bentley. All the responsibilities of raising Bentley went to his parents, Larry and Jen.
However, due to their loyalty, Larry and Jen stood up for their son, resulting in Larry having a shouting match with Taylor, according to Entertainment Weekly. The reunion was filmed virtually in accordance with COVID-19 protocols, but Larry and Taylor were actually in the same room together. At one point, Taylor told Larry "Don't you buck up to me!"
Fans also raised eyebrows at Amber Portwood, as she kept blaming ex Gary Shirley's wife for driving a wedge between her and daughter Leah, which Distractify called "bizarre behavior." With a reunion so explosive, fans of "Teen Mom OG" can expect more drama on Season 10.
Source: Read Full Article