'The Bold and the Beautiful': Katherine Kelly Lang Opens up About Real-Life Relationship With Hunter Tylo
Katherine Kelly Lang and Hunter Tylo were the leading ladies of The Bold and the Beautiful in the 90s. Viewers tuned in every day to watch their characters, Brooke Logan and Taylor Hayes, fight. Brooke and Taylor's epic feud made the CBS soap opera must-watch TV. But did the onscreen rivalry carry over into real life?
'The Bold and the Beautiful' star Katherine Kelly Lang reveals how she feels about Hunter Tylo
In 1990, Tylo joined The Bold and the Beautiful as a new rival for Lang's character. Taylor versus Brooke became one of the most iconic feuds in soap opera history. Lang and Tylo put on incredible performances as their characters fought over the affections of Ridge Forrester (Thorsten Kaye).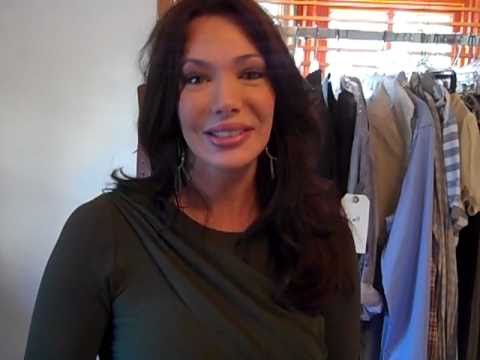 For decades, many fans have wondered about the real-life relationship between the two actors. In an April 2021 interview with Soap Opera Digest, Lang revealed where things stand between her and Tylo. 
"It was fun to work with her because we always had scenes that were very dramatic, which we both loved. But outside of work, we never really had a friendship. We had more of an acquaintanceship. But that made an interesting dynamic on the show for our characters."
The co-stars were rumored to be feuding for years
Rumors of a real-life feud between Lang and Tylo have circulated for years in The Bold and the Beautiful community. In 2012, it looked like the two women had taken their rivalry to social media. The outburst started after a fan tweeted to Lang that Tylo fans were spreading rumors about the actor, and Tylo wasn't doing anything to stop it. 
Lang responded, "why would she want to do that? Hunter, why don't u talk to me?" Their real-life feud became so heated that co-star Susan Flannery stepped in to diffuse the situation. While Flannery's efforts got the women to make peace, their rivalry reignited after Flannery's departure in 2012.
Katherine Kelly Lang and Hunter Tylo's final onscreen appearance came in 2019
Despite their real-life feud, Lang and Tylo kept work professional in their scenes together. Their last appearance came in March 2019. During that time, the show was reigniting Brooke and Taylor's rivalry after Taylor kissed Ridge. However, the storyline was dropped after Tylo departed the series.
Taylor's absence for the past two years was explained as her doing missionary work. In 2021 when the show wanted to bring Taylor back, they reached out to Tylo, who declined their offer. The role was recast with former Days of Our Lives actor Krista Allen.
Taylor's recent return has again reignited the Brooke versus Taylor rivalry. Although Allen is doing an excellent job in the role, fans miss Tylo and her chemistry with Lang.
Source: Read Full Article