'The Flight Attendant': Did Luke Gulbranson Film His Scenes with Kaley Cuoco While Shooting 'Summer House'?
Were Luke Gulbranson's steamy club and "day after" scenes with Kaley Cuoco shot for The Flight Attendant at the same time Gulbranson was filming Summer House on Bravo?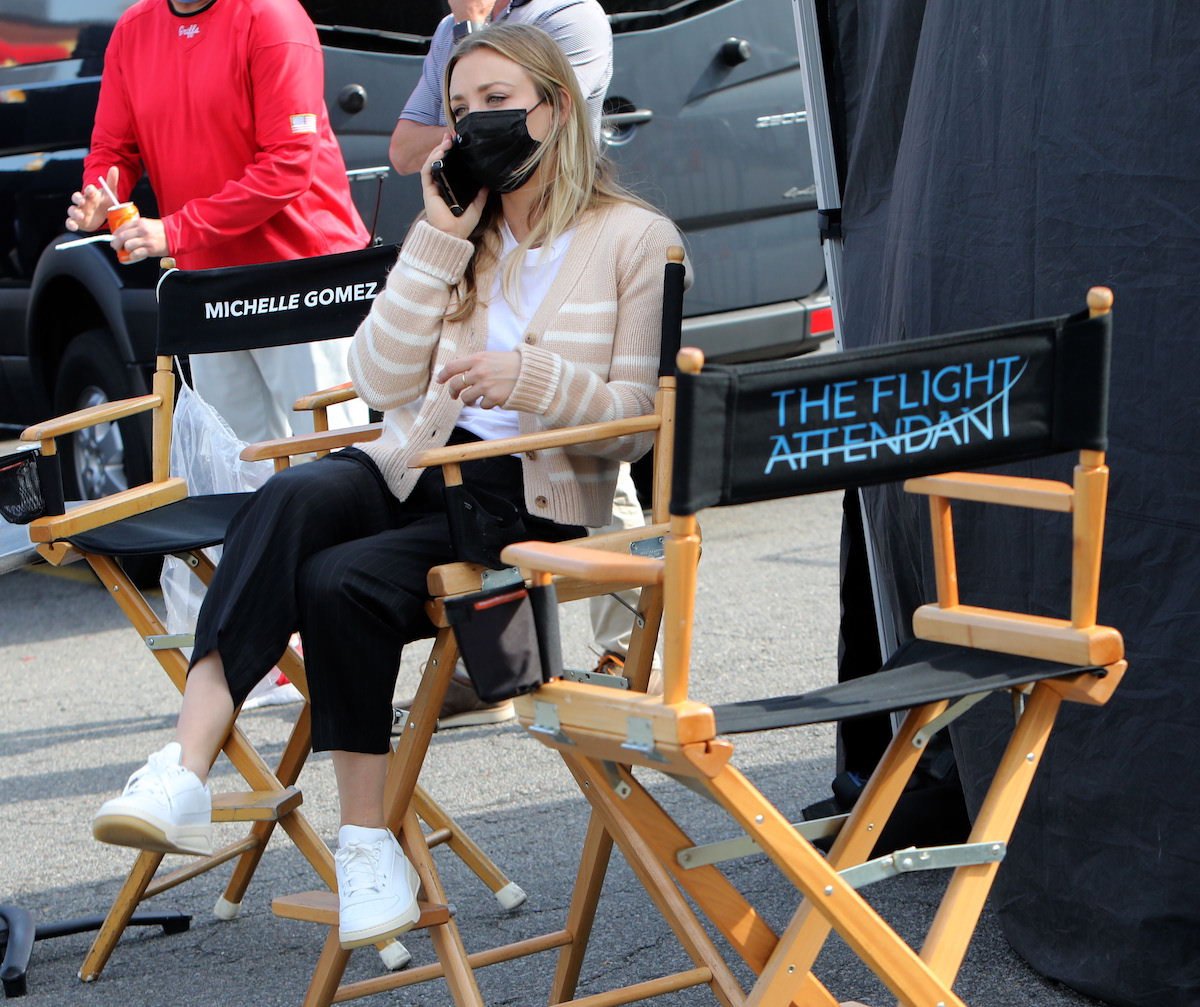 Portions of the HBO Max series were shot both pre and during the pandemic. Meanwhile, Gulbranson was also committed to a full-time filming schedule with Bravo.
Instead of allowing Summer House cast members to traverse between New York City and the Hamptons, the cast was quarantined at the Hampton's home for the duration of filming.
So did worlds possibly collide for Gulbranson's scenes? Like many productions, The Flight Attendant experienced a splintered filming schedule. The series was in the middle of shooting episode 6 in March when the pandemic brought all businesses to a screeching halt, Deadline reports. Crews waited for the green light to continue filming, which didn't occur until August.
'The Flight Attendant' resumed production in New York in August
The Flight Attendant was nearly finished shooting with only two and a half episodes left to film in the eight-episode series. "We are looking to get back up and running at the end of August," The Flight Attendant executive producer/co-showrunner Steve Yockey said during the show's panel at CTAM's virtual press tour in August.
"We are all feeling very positive about it but of course the health and safety of our cast and crew are the top priority," he added. "But assuming everything goes to plan, you will be seeing The Flight Attendant on HBO Max this fall."
The remaining scenes were all shot in New York City in August, which is when Summer House was also filming in the Hamptons. Season 5, which usually begins in late June, started filming in late July.
Did worlds collide?
The Flight Attendant shot nearly 6 episodes before pausing due to the pandemic. Gulbranson's cameo appearance came only during the first episode, which means he likely already shot his portion long before Summer House started filming.
Gulbranson posted on Instagram about The Flight Attendant when the series started streaming on HBO Max. "While you're sitting on the couch with your pants unbuttoned because you ate your body weight in thanksgiving dinner. Check out the @flightattendantonmax It starts streaming live today!" he wrote along with a photo from his appearance.
The Summer House crew were also quarantined in the Hamptons. The trailer hints at intense drama. At one point Gulbranson is seen being restrained by the production crew as he screams at Kyle Cooke. He also seemingly hooks up with Lindsay Hubbard, which lends to more tension in the house.
Gulbranson and Hannah Berner had flirtatious romance last season. But it is clear that romance cooled with other emotions cropping up in it's place. "Everything gets answered, don't worry," Berner told ET. "I just feel so fortunate that Bravo's priority was our health and safety, and they figured out how to make the best show — the best season we've ever had — while keeping everyone safe. I just feel so fortunate to be able to make great TV, during such a crazy time." 
Source: Read Full Article