'The Handmaid's Tale' Season 4: How Rita Could Change Everything
The Handmaid's Tale left fans on the edge of their seats last season. Members of the resistance in Gilead, led by June (Elisabeth Moss), helped change everything. Read on only if you are caught up with The Handmaid's Tale.
Rita has her freedom at last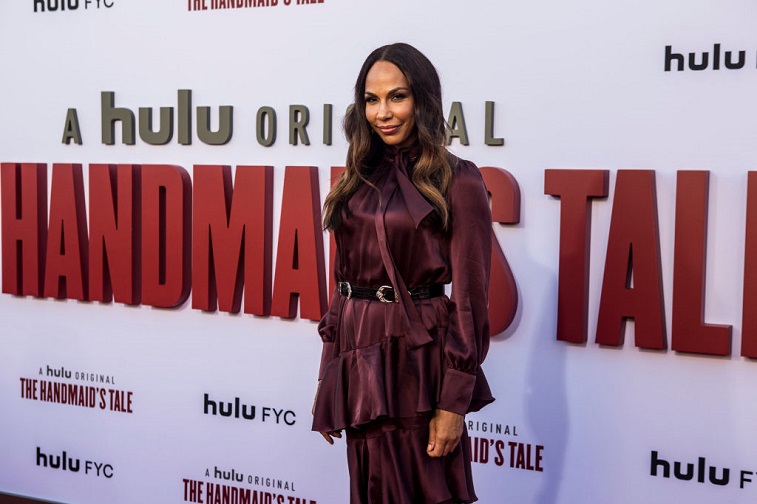 Rita (Amanda Brugel) was one of the lucky few who escaped and now has a new life ahead of her. She has the power to change everything in season 4. Thanks to June, who helped orchestrate the entire operation, she has a chance at an entirely new chapter in her life. What she chooses to do with it will be interesting to watch. She certainly needs to talk to someone after all the things she saw in Gilead and while under Commander Waterford's (Joseph Fiennes) roof.
Serena sells out her husband
Rita will be questioned by the Canadians, where she may choose to reveal her identity and who she worked directly under. Fans will remember that Fred Waterford is being charged with war crimes in Canada. His wife, Serena (Yvonne Strahovski) arranged with foreign governments to get her husband to Canada under false pretenses. She worked to have him taken down and was cooperating fully so she could have access to June's daughter, Nichole.
Fred turns on his wife and now Serena is facing charges herself
Fred, learning of his wife's role in his incarceration, rats her out for everything she participated in. She'll be charged for forcing June and Nick (Max Minghella) to have sex when they didn't want to so they could have a child for her. Serena is now facing charges and will no longer have access to baby Nichole.
Rita could reveal critical information about Serena and Fred Waterford
With Rita now in Canada, she could certainly spill it all about Fred and Serena. The drama that went down under that roof was seen by Rita constantly, who always stood there passive and docile. She can now get some much-needed revenge against her former captors. She could be asked to testify against them and help put them away forever.
Rita could have even been collecting evidence over the years. She's in a unique position now to do them some serious harm, but will she? She just might choose to help Canada convict the Waterfords for their crimes.
Rita owes her freedom to June
Rita is fully aware that she owes her new freedom to her good friend June. She will be quick to sing her praises now that she's safely tucked away in Canada. When Rita finally touches down in Canada and sees Emily (Alexis Bledel), she's introduced to Luke (O-T Fagbenle), June's husband and it's a touching moment.
"You're Luke. It's really good to meet you," Rita says as she embraces Luke as she would family. She cries and tells him, "She did this. June. Your June. She did this. She did everything."
Rita could find a way to help get June out of Gilead
Now that Rita has escaped to Canada, she could choose to cooperate with the Canadian authorities against Serena and Fred Waterford in exchange for getting June out of Gilead. It would make sense that she would want something in return, and June has already done so much for the cause. She has a lot of allies on the outside now that can rally around her cause and get her out of there. It's time for her to have her freedom too.
Rita's freedom opens up a realm of new possibilities. She could very well change up the entire dynamic of the show. Hopefully, she finds a way to finally get June out of Gilead.
Source: Read Full Article