'This Is Us' Season 6: Chrissy Metz Tells Fans to Watch the Last Chapter With an 'Open Heart'
Many This Is Us fans know that the sixth and final season will be an emotional rollercoaster. Over the past five years, the team built a beautiful story about the Pearson family. Now, it's all coming to an end. But how can viewers tune in knowing that it's almost time to say goodbye? Recently, Chrissy Metz, who plays Kate Pearson, shared some advice on how fans can watch This Is Us Season 6, and the actor's comments reveal what the NBC drama is truly about.
Chrissy Metz on how to watch 'This Is Us' Season 6
Ahead of the This Is Us Season 6 premiere, Metz spoke with Entertainment Weekly and teased the last chapter of the Pearsons' story. The actor hinted that the new season will be the show's "most emotional." She also answered how fans can prepare to watch the final episodes.
"I really think it's important to feel all the feelings," Metz said. "I think a lot of people don't watch the show because they're so afraid to feel everything that's going to come up. But what is so special about the show is that you can relate."
She continued, "You can either wish you would have said something or wish you didn't say something through these characters. And if you can watch it with just the most vulnerable, open heart, you really are going to get so much from it — and also grow from it."
What to expect from the last season of 'This Is Us'
It seems the heart of the show – the relatability of the series – will be front and center of This Is Us Season 6. But what can fans actually expect from the Pearsons in the final season?
When speaking with Deadline in December 2021, creator Dan Fogelman teased a few upcoming storylines. He confirmed that season 6 will focus on the end of Kate and Toby's (Chris Sullivan) marriage. Kevin's (Justin Hartley) "continuing existential crisis" and the end of his love story will also be highlighted. Then the series creator shared multiple storylines for Rebecca (Mandy Moore).
"There's a lot with Rebecca and her ailment and how that will be not just affecting her, but her family," Fogelman said. "Rebecca and Miguel [Jon Huertas] coming together is a story we've always been excited to tell in the final season, and having done a bunch of that already, it's really fun and exciting and lovely."
When fans can watch 'This Is Us' Season 6 on NBC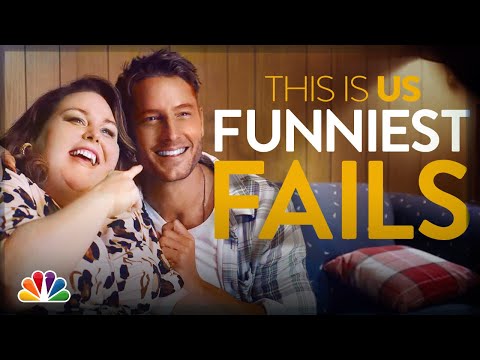 Clearly, there are a lot of storylines to follow in This Is Us Season 6. So when does the NBC series return with new episodes? The next chapter starts on Tuesday, Jan. 4, 2022. It's also likely season 6 of This Is Us will be available to watch on Hulu the next day. But whatever happens when the Pearsons' journey comes to an end, make sure to tune in – like Metz advised – with an open heart.
Source: Read Full Article