TLC Just Dropped a Brand-New '90 Day Fiancé' Series
TLC's favorite franchise 90 Day Fiancé has branched out into a number of spinoffs in recent years. From following their favorite couples on 90 Day Fiancé: Happily Ever After? to watching couples spill the tea on one another on 90 Day Fiancé: Pillow Talk and seeing international romances play out from the beginning on 90 Day Fiancé: Before the 90 Days, viewers have a number of ways to get into all the drama from every angle. 
Most recently, TLC dropped a brand-new miniseries for TLC GO online viewers on Dec. 17, just in time for the holidays. 90 Day Fiancé: Just Landed covers only the first 24 hours of international couple's journeys together, as they introduce one another to their families and seek parental approval.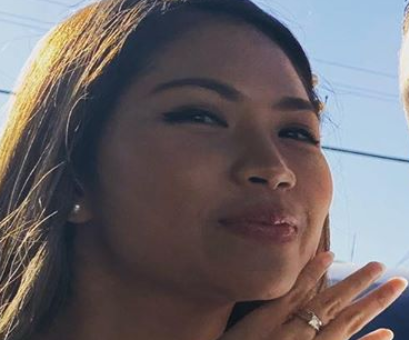 '90 Day Fiancé: Just Landed' will be available for online-only viewers
90 Day Fiancé: Just Landed is like a 90 Day Fiancé spinoff in miniature form. Each of the six episodes is short, usually just under 20 minutes. The episodes are available on TLC GO, both online and on the accompanying app. 
The six episodes focus on key moments in three international couples' first 24 hours together in the United States. If you loved spinoffs like The Family Chantel and live for the family drama on 90 Day Fiancé, this is the perfect mini-series for you. Each of the three selected couples either hasn't told their parents they're together or is wrestling with family doubts about their relationship. 
The mini-series follows each couple through their critical, tense first day together on their K-1 visa, from departure to flight to airport arrivals and day one introductions to family and friends. 
Ray and Angelique
Ray and Angelique embody what 90 Day Fiancé: Just Landed is all about in that Angelique has no idea that Ray didn't inform his parents about their engagement.
Angelique, who moved to Dubai from her home country of the Philippines, met Ray while he was traveling after a messy divorce that involved infidelity and left him heartbroken. The two 31-year-old stars will have to navigate their cultural and financial differences, as well as Ray's potential family drama when they find out the couple is engaged. 
Cole and Maria
Cole and Maria, another couple on 90 Day Fiancé: Just Landed, bonded over food when they met at a South Carolina seafood joint. And it's no wonder, as Cole works as a chef by trade in his home state of Wisconsin. Maria, an industrial engineering student, hails from Colombia. 
While Cole and Maria are crazy about each other, they have quite the uphill climb to a strong relationship. Cole didn't tell his parents about his engagement to Maria before she arrived in the U.S…and Maria had no idea his parents weren't aware. 
Kendahl and Hedi
90 Day Fiancé: Just Landed couple Hedi and Kendahl couldn't appear more different at first. 25-year-old Hedi, from Tunisia, is very appearance-conscious and always in the gym, while 30-year-old Kendahl is a telecommunications expert from Florida with little dating experience. 
Still, the pair enjoyed a whirlwind romance after they met online. But Kendahl's parents disapproved of their relationship so highly at first that she described her mother as "devastated" by her engagement in the trailer, while her father wouldn't even speak to her at the time.
Source: Read Full Article