'Today Show': Hoda Kotb Gives a Shout Out to Ex-Fiancé Joel Schiffman in Recent Interview
Hoda Kotb of the Today Show recently revealed that she and Joel Schiffman decided to call off their engagement after eight years together. The NBC journalist adopted two daughters – Haley, 5, and Hope, 2 – with Schiffman during their relationship and Kotb shared how supportive her ex was of her dream to become a mom.
Hoda Kotb recalled past obstacles to motherhood
Kotb was diagnosed with breast cancer in 2007 and later went into remission. The Today star described how her health crisis affected her fertility and caused her to believe that being a parent was out of the question.
"I remember that my oncologist called and we were talking about freezing my eggs," Kotb told Good Housekeeping. "She basically said that given my age and [my breast cancer treatment], it was pretty close to a dead end. I was in my room and I just sobbed."
The NBC anchor was devastated at the thought of never being able to experience motherhood and ultimately tried to bury her feelings.
"I thought, Well, that's that, isn't it? … Why didn't I do this? Why didn't I do that?' " Kotb explained. "So I just pushed it away, because the reality seemed impossible to bear. How do you survive knowing you can't have what you desire and what you feel like you actually physically need?"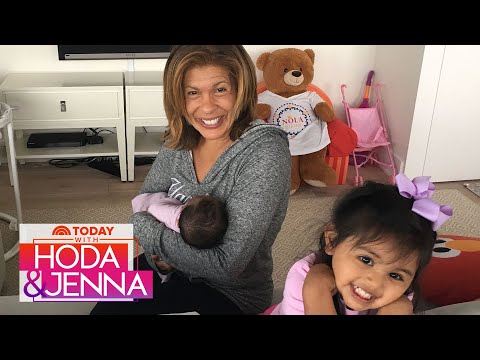 'Today Show' star embarked on adoption journey with Joel Schiffman
Kotb was in a serious commitment with Schiffman when she began considering adoption. Since Schiffman already had an adult daughter, Kotb was "terrified" of asking if he would plunge into the parenting journey once again. She offered to give him time to think it over.
"'I want you to sit with it and take your time'," Kotb remembered telling Schiffman, according to the Daily Mail. "'Don't answer. Just take a week, take as long as you need.' … I looked him in the eye and I said, 'I would like to explore adoption with you'. And there was like a second in there, I was like, 'This is the end of a relationship or the beginning of a family.'… My heart was pounding and he just looked at me and he said, 'I don't need a week'. In that moment, I fell on his chest and was sobbing."
Reflecting on her ex-fiancé's willingness to become a father again, Kotb praised Schiffman for his support of her lifelong dream.
"I don't think I would've adopted if it hadn't been for Joel," she revealed to Good Housekeeping. "Having a stable relationship in that moment was really important. Once that fell into place, it didn't seem as scary to me."
Hoda Kotb gave props to Sandra Bullock
Kotb also referenced Oscar winner Sandra Bullock as a source of inspiration. The A-lister adopted son Louis in 2010 and daughter Laila in 2015.
"I'd always felt a weird connection to her, though I only knew her from the show," Kotb remarked. "But she was my age, and I just thought, Wow, she's really cool. I called her, and we talked. She said adopting was the most important thing she'd ever done."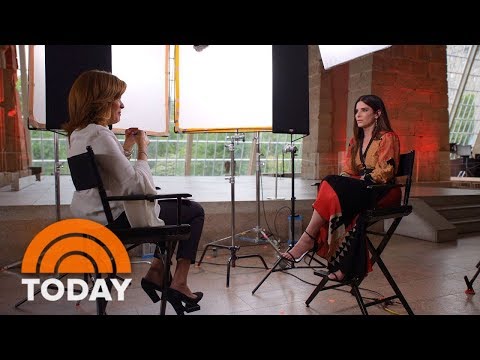 The Today Show co-host got a boost of encouragement from Bullock when she was on her way to meet daughter Haley for the first time.
"When I had made the decision to adopt and was on the plane to pick up my [first] daughter, I called her again," Kotb shared. "She said, 'It's about to begin!' Sometimes all you need is a model before [you realize], I can handle it."
Source: Read Full Article