'Today Show' Star Savannah Guthrie Shares Feelings of Mom Guilt: 'I Don't Know How to Overcome It'
Savannah Guthrie of NBC's Today Show often speaks lovingly of her two kids – daughter Vale, 7, and son Charley, 5. Juggling a high-profile career and a full family life comes with its challenges for Guthrie, including the dreaded mom guilt.
Savannah Guthrie says the guilt is 'real'
Guthrie recalled the emotion she felt when she was first separated from her daughter and how she still contends with those strong feelings.
"The first time I put [Vale] in her nursery, I lay down on the bed and started sobbing," Guthrie told Good Housekeeping. "[My husband] Mike [Feldman] said, 'What's wrong?' And I said, 'This is the farthest apart we've ever been.' She'd either been in my belly or in my arms or in my room, and I just felt sick. I almost felt physically ill to be apart from her — and it still happens."
Though the Today Star has plenty of family time, she admits to grappling with guilt to this day.
"I'm feeling guilty right now," Guthrie confessed. "I'm probably late to [pick her up from] the bus. I don't know how to overcome it. I just know that it's real. I wish it weren't, but it really is. I mean, I feel guilty all the time, and all I do is hang out with my kids."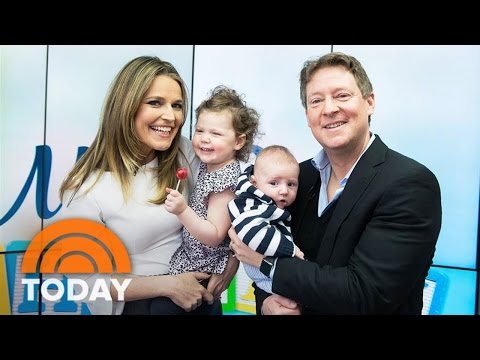 Hoda Kotb has a different perspective
Guthrie's Today Show co-host and pal Hoda Kotb tends to view things with a more positive lens. Co-parenting daughters Haley, 5, and Hope, 3, with ex-fiancé Joel Schiffman, Kotb hopes to inspire her kids to pursue a career they enjoy.
"I do have some guilt, obviously," Kotb remarked. "But at the same time, I want them to love work, because work is going to be part of their lives, and it's cool and it's exciting and Mom loves it. 'You're not pulling me away, and what I love more is coming home to you' — like, you try to make sure that they get both pieces of it."
Still, she added, "But it is [hard] … especially when you wait so long for something, you don't want to miss a minute."
'Today Show' star's family is number one priority
When speaking on work/life balance, Guthrie revealed that the idea is foreign to her. Though even with a coveted gig like Today Show anchor, her family outranks her career.
"I don't know what balance is," she shared. "Sometimes you're out of whack — and sometimes you have a good day. I don't even think in those terms. My family is my priority — it's not even a close call — but I have a job that I just love. And so I try to do both to the best of my ability."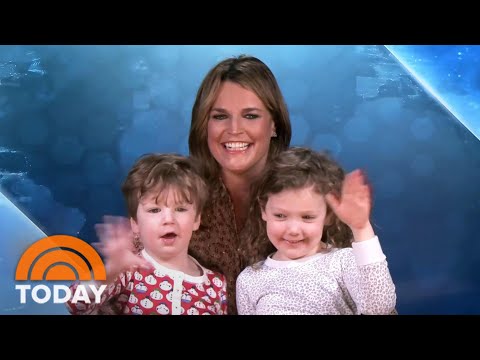 Guthrie hopes to be setting a positive example for her children, especially when it comes to self-acceptance.
"I want my kids, particularly my little girl, to have a positive body image," she said. "I say all the right words, but I'm not sure that's what she sees every day. It really makes you look hard at yourself, and there's nothing I care more about than for her to grow up feeling confident and strong and just loving herself. And so for me…I said to myself, Well, you'd better straighten this out right now, you'd better get your head on straight, because this little girl is watching you."
Source: Read Full Article