Top 3 Countries With the Most '90 Day Fiancé' Cast Members
Where do the majority of the 90 Day Fiancé cast come from? While there are a lot, here are the top ones. 90 Day Fiancé has gone from a simple docu-style reality TV show on TLC to a huge global phenomenon. Here are the top three countries represented on 90 Day Fiancé and its spinoffs (according to the countries listed on the 90 Day Fiancé Wikipedia page).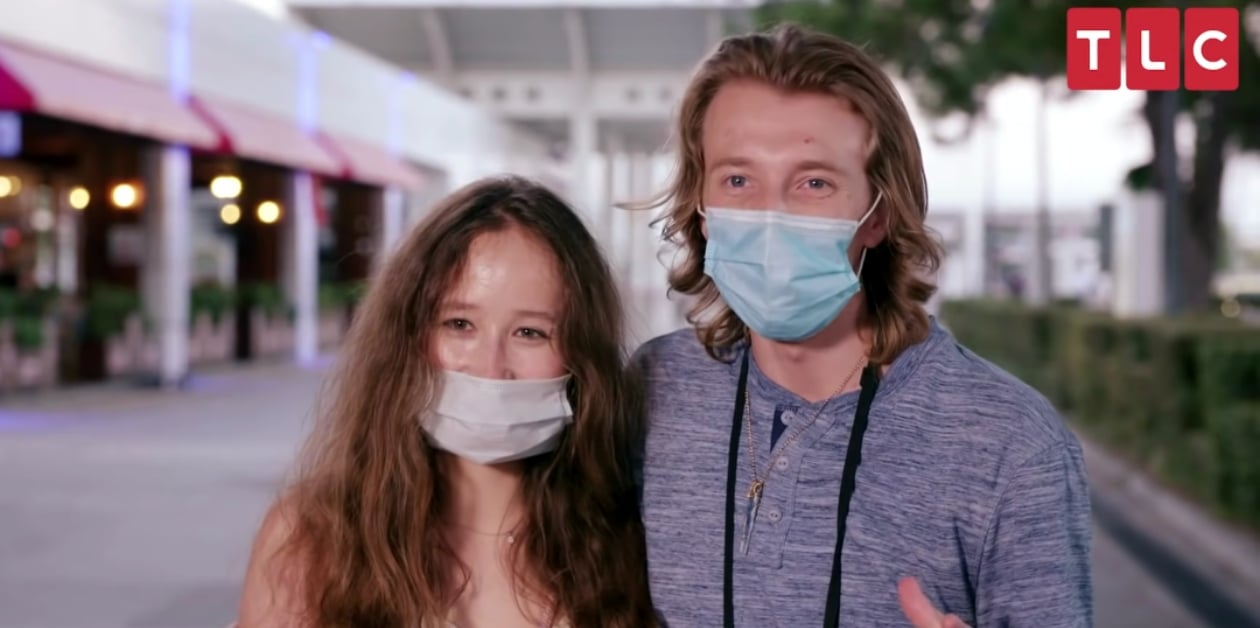 #3. Ukraine – 5 cast members
In the 90 Day Fiancé history, five couples include people from Ukraine. First, there was the adorable Matt and Alla. Before the 90 Days featured David, who traveled all across Ukraine to track down Lana. Then there was Ceasar who tried to meet his long-distance love Maria but to no avail.
Mike and Natalie and Jovi and Yara were the latest Ukrainian couples featured on 90 Day Fiancé: Happily Ever After? Season 6. There is a theme with Ukrainian cast members, and they are all women.
#2. Brazil – 6 cast members
In second place with six cast members, we have Brazil. In the very first season of 90 Day Fiancé, there was the adorable Alan and Kirlyam. Next, there was Jason and Cássia. Of course, Paul was the first to travel to Brazil on 90 Day Fiancé, when he met his love, Karine, for the first time. He went prepared with every bug net and repellant ever created.
Next, there's the most explosive couple probably ever featured on the show, Colt and Larissa, who gave us the gem, "Whoever is against the queen will die." Then after his divorce from Larissa, Colt brought another Brazilian to the show, Jess. Finally, there is the lovely Michael and Juliana from season 7.
#1. Russia & Philippines – 7 cast members
Coming up in the first place is Russia. The first season featured Mike and Aziza. Season 3 had love birds Josh and Aleksandra. Season 4 highlighted one of the most explosive couples in the show's history, Jorge and Anfisa. She singlehandedly proved how sassy Russian women could really be. Season 6 brought us the lovely Steven and Olga.
Then, the only male Russian cast member, Sasha, and his wife, Emily. Who can forget the messy romance of Geoffrey and Varya, featured on Before the 90 Days Season 4? Last but not least, the most recent season 8 love birds, Brandon and Julia.
Finally, Tying for the number one spot, the Philippines ranks with seven cast members. And to continue the theme, all of the Philippines cast members also are women.
Some of the Philippines' representation were Louis and Aya, Brett and Daya, Mark and Nikki, Josh and Aika, and Larry and Jenny. Of course, there's Tarik and Hazel from season 8. But who can forget the most iconic Philipines couple who appeared on season 4 of Before the 90 Days? Big Ed traveled to Philipines to be with Rosemarie and ended up slipping in the pig's mud and showering with her father.
Source: Read Full Article