'When Calls the Heart' Season 8 Recap: Everything to Remember Before Watching Season 9
When Calls the Heart Season 9 is almost here. But before fans dive into the new episodes, which begin airing March 6 on Hallmark Channel, they may want a quick refresher on what happened last season. Here's a recap of where things stood in Hope Valley at the end of season 8. 
Elizabeth chose Lucas in the 'When Calls the Heart' Season 8 finale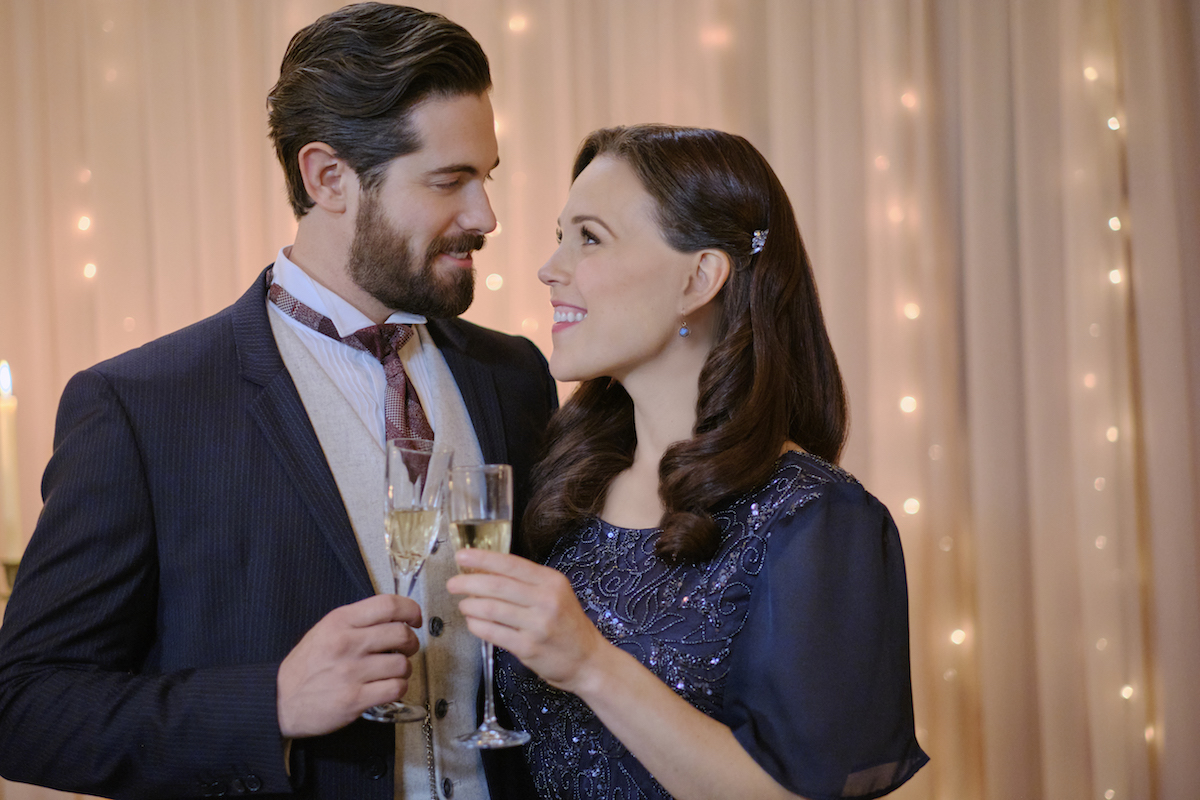 It's hard to imagine that any Heartie has forgotten the outcome of the show's long-running (and divisive) love triangle. Elizabeth (Erin Krakow) spent multiple seasons torn between her feelings for Mountie Nathan Grant (Kevin McGarry) and saloon owner Lucas Bouchard (Chris McNally). When Calls the Heart kept fans guessing until the season 8 finale, when she finally declared her feelings for Lucas. 
Lucas represents a fresh start for Elizabeth, who lost her husband, Mountie Jack Thornton (Daniel Lissing), in a training accident in season 5. Ultimately, she realized any romantic feelings she had for Nathan were coming from a place of not wanting to let go of her first love. She gently let Nathan down before sharing a romantic first kiss with Lucas in the episode's final moments. Nathan was left broken-hearted, though there are signs he might be moving on with the new-in-town Mei Sou (Amanda Wong) in season 9. Meanwhile, Elizabeth and Lucas's deepening relationship looks to be a major storyline in the upcoming episodes.  
Hope Valley prepares for a mayoral election 
Hope Valley has been without a mayor ever since Abigail (Lori Loughlin) abruptly left town midway through When Calls the Heart Season 6. But the time has come to fill the position, and at the end of season 8, the town was gearing up for what looks to be a hotly contested election. Among those who planned to run were Bill Avery (Jack Wagner), Lee Coulter (Kavan Smith), Mike Hickam (Ben Rosenbaum), and Fiona (Kayla Wallace). Fans will find out who the new mayor is in season 9's second episode, which is titled 'Out Like a Lamb' and airs Sunday, March 13.  
Carson and Henry Gowen left town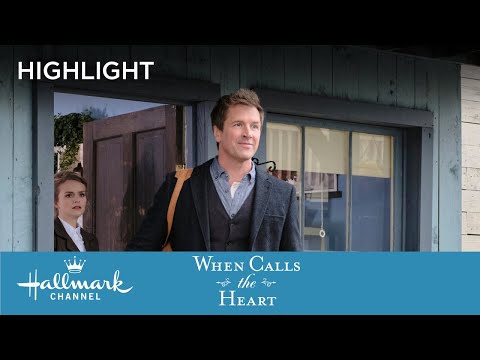 The eighth season of When Calls the Heart also ended with a couple of key characters leaving Hope Valley. 
Dr. Carson Shepherd (Paul Greene) and Dr. Faith Carter (Andrea Brooks) had spent all season trying to make their relationship work. In the season 8 premiere, she returned to Hope Valley after having completed her medical training in Chicago. But she and Carson couldn't get on the same page about where things stood between them. Things got even more complicated when Carson was offered a prestigious fellowship at Johns Hopkins. After much back and forth, Carson decided to leave town and move to Baltimore to advance his medical career, while Faith decided to stay in Hope Valley. While Greene said (via YouTube) that he will appear in "a certain number" of future episodes When Calls the Heart, what's in store for his character is anyone's guess. 
Henry Gowen (Martin Cummins), who spent much of season 8 wrestling with his complicated past (including navigating a tricky reunion with his estranged son), also left Hope Valley in the season 8 finale. There were hints he was heading off to reconnect with Abigail – perhaps to resolve that lingering romantic tension between them. It's not clear what Gowen got up to during his time away, but he will be back in season 9. A trailer for the new episodes (via YouTube) suggests he might be ready to take responsibility for his role in the mine disaster that occurred prior to season 1.
Finally, while their departure wasn't addressed in the season 8 finale, there are two more characters who have recently left Hope Valley. A teaser for season 9 revealed that Clara (Eva Bourne) and Jesse (Aren Buchholz) are trying their hand at homesteading in Montana. 
Change is on the horizon in 'When Calls the Heart' 
Hope Valley has always been a small, self-sufficient little community. But as season 8 drew to a close, outside forces were attempting to make their mark on the town. First, Elizabeth clashed with school inspector Landis (Todd Thomson) after he wanted to ban her student Angela (Vienna Leacock) from the classroom because she is blind. Elizabeth fended off that assault, but the Landis issue may not be going away. He also wants to bring Hope Valley's independent school into the area's larger school district, much to Elizabeth's dismay. Consolidation would mean she wouldn't be free to run the school the way she see fit. Will she be able to maintain her independence over the long term?
Some suspicious characters also rolled into town in season 8. Wyman Walden (Wesley Salter) – who conned Jesse and Clara out of their life savings – had a business proposition for the town's residents, but it's not clear they're interested in what he's selling. Plus, Julius Spurlock (Paul Lazenby) and the other Pinkertons have been lurking about. Their agenda – and their connection to the factory Walden hopes to build – isn't clear, but this is a story that will likely be explored more in season 9.  
Other things to remember from 'When Calls the Heart' Season 8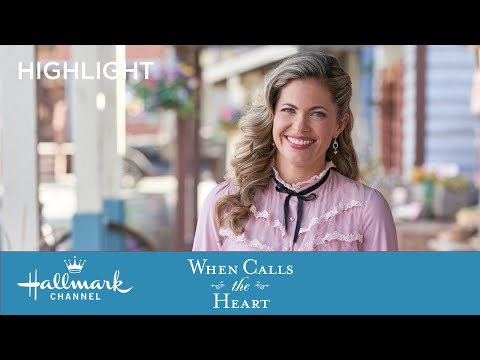 A few other things to remember from When Calls the Heart Season 8: 
Bill and Molly (Johannah Newmarch) had an ongoing flirtation, setting the stage for a potential season 9 romance.
Hickam had a crush on Fiona, but she might just see him as a friend. Plus, Gowen handed over control of the oil business to Hickam before he headed out of town.
Elizabeth (with some help from Lucas and his mother) found a publisher for her first book.
Rosemary (Pascale Hutton) found her calling as a journalist.
Ned (Hrothgar Mathews) invented the Band-Aid!
When Calls the Heart Season 9 premieres Sunday, March 6 at 8 p.m. ET on Hallmark Channel.
Check out Showbiz Cheat Sheet on Facebook!
Source: Read Full Article