When Do 'Interview With the Vampire' Episodes Drop? The Release Schedule Has Us Thirsty for More
Hungry for more episodes of Anne Rice's Interview With the Vampire already? Who knew AMC had this gothic little vampire romance up its sleeves for the season of spook? The series, based on Rice's novel, has updated the narrative for 2022 and included elements from later books that make for a captivating, thoughtful, sexy, and thrilling series. I truly can't get enough of it, which is kind of a problem for me because season 1 of Interview With the Vampire is going to be over almost as soon as it began. Here's what you need to know about the episodes and release schedule. Vampires aren't typically a fleeting thing, but these ones are!
If you have not yet taken a bite, Interview With the Vampire is the story of a young vampire named Louis, played by Jacob Anderson (a.k.a. Grey Worm from Game of Thrones), as told to a journalist named Daniel, played by Eric Bogosian from Succession, Talk Radio, and Uncut Gems. Louis was sired by a notorious vampire Lestat, played by Sam Reid from Belle and The Astronaut Wives Club. The story chronicles the ups and downs of their immortal life together as lovers and companions.
You've seen vampire tropes repeated in a gazillion YA vamp stories. Louis is the angsty, brooding sad boi vampire who occasionally goes "vegetarian" like the Cullens in Twilight by sucking blood from animals instead of people. Lestat is the fuck boi vampire who treats his immortal life as a never-ending party, and you can't help but love him even as he's biting necks left and right. Sound familiar?
WATCH 'INTERVIEW WITH THE VAMPIRE'
So how many episodes are there in season 1?
There are only seven episodes in the first season. But don't shed any blood tears. The show has already been renewed for season 2. We just keep winning!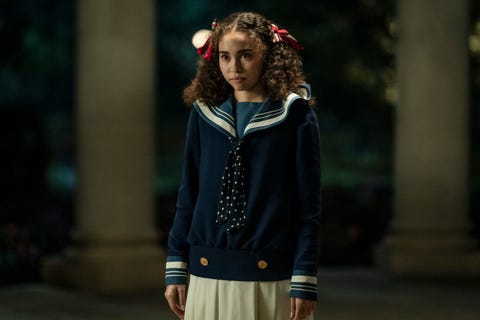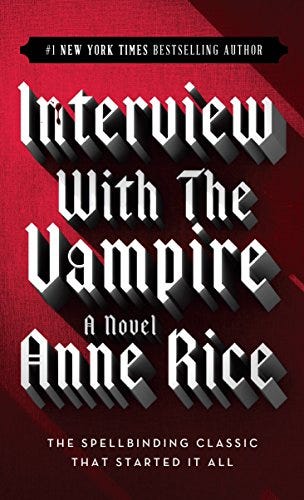 How many episodes have aired so far?
The first two episodes, "In Throes of Increasing Wonder…" and "…After the Phantoms of Your Former Self," aired on AMC and the AMC+ app on October 2. They set up a relationship between Lous de Pointe du Lac and Lestat de Lioncourt as well as the ~updated~ relationship between Louis and the interviewer.
Is dropping two episodes at once going to be a regular feature, or…?
Nope! The remaining five episodes of Interview With the Vampire will air one at a time on Sundays at 10 p.m. ET on AMC (yes! you can watch this the old-fashioned way… on appointment) from October 9 through November 6. The best part? You can catch episode 1 online now. It's a Halloween treat just for us!
Source: Read Full Article