Who Is The Richest Cast Member On Southern Charm?
If you love Bravo, but you haven't checked out "Southern Charm" yet, there is no time like the present. "Charm" follows a group of very wealthy, very problematic, and occasionally charming South Carolinians as they navigate the upper echelons of Southern society. Most of the cast is tangentially connected in various ways, which includes Kathryn Dennis, who first appeared in Season 1 when she was dating disgraced politician turned reality star Thomas Ravenel.
After seven seasons (recently renewed for Season 8), some of the cast has come and gone, but the vibe remains the same — the vibe being wealthy people behaving badly in Southern mansions, of course. Basically, the only qualifier for landing a spot on "Southern Charm" is having an accent and being rich… or, at least keeping up the appearance of wealth.
They have all got the accents, but is everyone on the show as rich as they seem? Read on below to find out which "Southern Charm" star has the most impressive net worth.
The richest star of 'Southern Charm' isn't who you might expect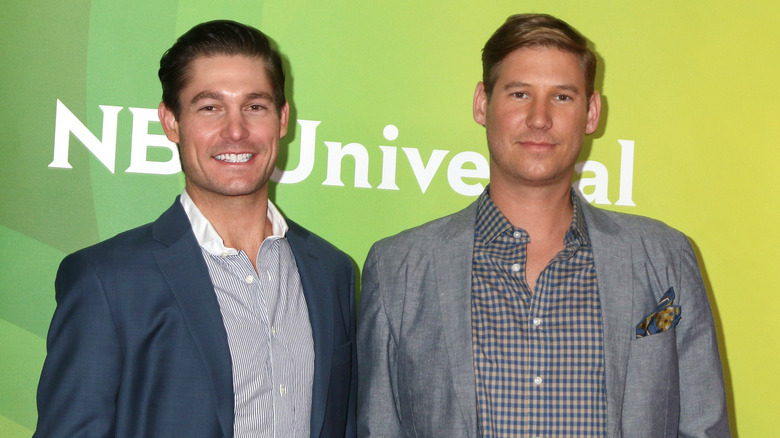 Let's start from the bottom and work our way up to the richest of the rich. The "Southern Charm" star with the lowest net worth is Craig Conover, who has a respectable nest egg of around $400,000 thanks to his $25,000 Bravo contract and a successful pillow business, Sewing Down South, per Celebrity Net Worth. Another star with a surprisingly low net worth is Kathryn Dennis. According to estimates, Kathryn is worth about $800,000, per The Things.
Next, we have Madison LeCroy; besides being a Bravo star, she's probably best known for allegedly hooking up with Alex Rodriguez while he was engaged to Jennifer Lopez. (Both parties have denied this, but rumors persist). Despite a fancy-sounding last name, Madison isn't a trust fund kid. She's estimated to have a net worth of $1.5 million, per The Sun. Not nothing, but it's a pretty big jump from that to the highest net worth among the cast.
Coming in at first place is none other than Patricia Altshul. Patricia is a bit of a dark horse in terms of ranking the cast because she is older than the core cast and doesn't stir up quite as much drama. Her son, Whitney, was one of the original cast members, creators, and producers, though he has since parted ways with the show. So, exactly how much is this stage mom worth? According to estimates, Patricia is worth somewhere around $20 million thanks to the fortune her husband amassed while working at J.P. Morgan, per Slice.
Source: Read Full Article