Why Approval of IATSE's New Contract May Not Be a Sure Thing
Disney+ at 2: Why Marvel and 'Star Wars' May Not Be Enough to Challenge Netflix
Photo illustration by TheWrap (Getty Images)
Why Approval of IATSE's New Contract May Not Be a Sure Thing
The Motion Picture Editors Guild was the only local to vote against ratifying IATSE's 2018 contract. In 2021, the debate is more intense
After months of organizing and internal debate, tens of thousands of IATSE members in 36 locals nationwide will decide this weekend whether to ratify the contract negotiated with Hollywood studios or to send the union back to the table to demand a better deal. And while September's vote to authorize a strike was nearly unanimous, the outlook for approving the contract the union negotiated with the Alliance of Motion Picture and Television Producers is far from clear, with many union insiders suggesting the vote will be closer to 50/50 than a overwhelming majority either way.
That vote has come out in the midst of vocal backlash from many in the rank-and-file against both the contract and the leadership that has been celebrating it publicly as a historic success. Film and TV editor Zack Arnold has seen this unfold within his IATSE local, the Motion Picture Editors Guild, and he isn't surprised at the pushback.
"People are realizing that the status quo has to change, and they feel that with the perfect storm that has built with the pandemic and labor demands and the streamers' need for content, that there isn't going to be a better chance than this to demand change and a lot of them aren't accepting that this is the best we can hope for," Arnold told TheWrap.
Arnold, a film and TV editor whose credits include episodes of "Empire" and "Cobra Kai," is one of several IATSE members who told TheWrap about the debate within the rank-and-file over the contract since union leaders announced the deal on October 16, less than 48 hours before tens of thousands of below-the-line workers were set to go on strike.
From Nov. 12-14, thousands of members will be able to vote on ratifying the contract via the same delegate system used in a nearly unanimous strike authorization vote back in September. The 13 West Coast locals will vote on the Hollywood Basic Agreement while 23 other locals nationwide will vote on the Area Standards Agreement, which covers shoots outside California.
With 8,500 members, the Editors Guild has the second largest membership of any IATSE local. It was also the only local to reject ratification of the last contract cycle in 2018, contributing all 73 of the the 385 delegates that pledged "No" votes.
The editors' concerns reflect the conflict throughout IATSE after presenting a unified front for months to demand better wages and working conditions. A movement of tens of thousands of Hollywood workers brought to their breaking point by the pandemic is now colliding with the realities of bargaining, with many members feeling disillusioned by a deal that, while offering improvements for some sections of the workforce, will leave the status quo unchanged for many others.
"The expectation was set too far ahead of how much could actually be gained given the negotiations," Arnold said. "We couldn't even get the things that we wanted, but nobody knew that. When the deal was released people realized that this was the same thing that we have been doing for decades but 1% better, and that set off this firestorm."
Continue reading
Join WrapPRO for Exclusive Content,
Full Video Access, Premium Events, and More!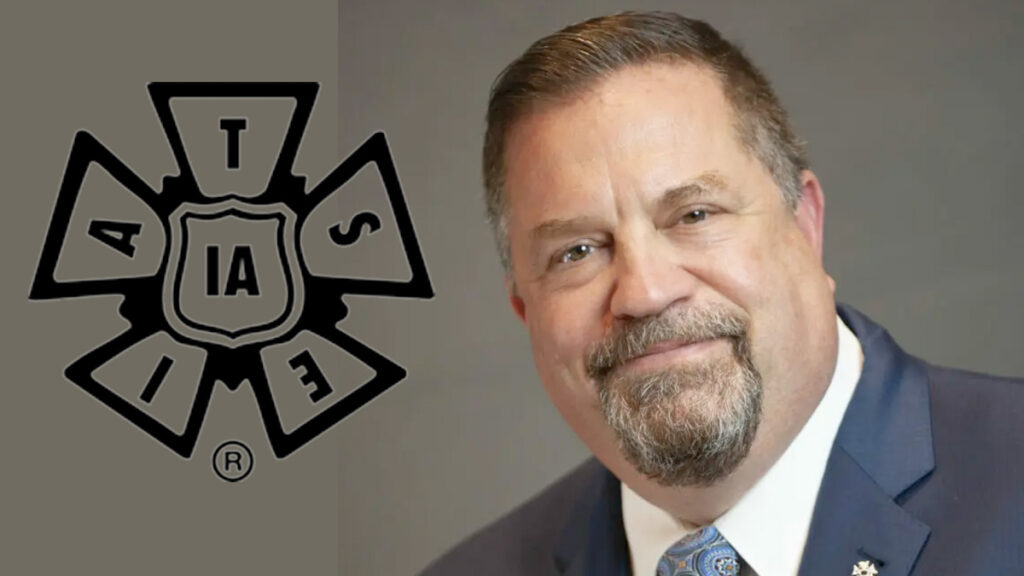 Hollywood workers of color are poised to get a boost from the new contract, especially those from disadvantaged communities that have had trouble finding a foothold in the industry. Members of Local 871, which represents low paying positions like art production coordinators, have argued that low wages prevent those from disadvantaged communities from entering the Hollywood pipeline because they lack the financial safety net to work in positions like writers assistants and art production coordinators that can lead to positions as staff writers and production designers.
The new contract will raise the minimum wage for these positions from $16 per hour to $26 per hour by 2024. It will also direct the studios and IATSE to create a system to encourage "off-roster hiring," which is when the list of candidates a producer keeps for a potential department position is exhausted. The system, which would be devised over the next two months after contract approval, would create a centralized system where producers would be encouraged to hire below-the-line talent from disadvantaged communities, challenging the culture of "hire who you know" in Hollywood that diversity advocates have said locks out artists of color from career advancement.
"There has to be diversity at all levels because who is hired below the line determines a lot in what we see, whether it is certain camera angles or the way light hits certain skin colors," said Nakisha M. Lewis, President/CEO of media advocacy and production company Breakthrough. "It's not enough to say that we're going to get interns or have an initiative. There has to be a direct, constant effort to make sure that artists in all departments are getting opportunities."
There will also be some improvements in working conditions, though it depends on the kind of production. The new contract eliminates many of the caveats in the rules regarding turnarounds. First-season TV shows that regularly have set hours longer than 14 hours per day will now be required to implement 10-hour turnarounds on weekdays, 54-hour weekend turnarounds for five-day productions and 32-hour turnarounds for six-day productions.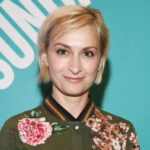 But Editors Guild member Eileen Finkelstein said these terms just feel like an extension of the current, unacceptable status quo. For many members who work on long-running TV shows, 10-hour turnarounds are already the standard, and it still leaves barely any time for crew members to be with their families during off hours while filming.
There is also concern that specifying shorter turnaround times for six-day productions instead of making five days the limit on work weeks for all productions will encourage producers to make six-day work weeks the norm in Hollywood.
Though Finkelstein works in postproduction, she cited the horror stories from on-set crew members about short rest from members on the IA Stories social media pages. The issue of limited rest also reared its head after last month;s on-set shooting death of cinematographer Halyna Hutchins, as crew members for "Rust" who walked off in protest revealed that they faced hour-long commutes to and from the New Mexico set that cut into what limited time they had for sleep. "They didn't address the real abuse of what is happening. The 10-hour turnaround with an hour-long commute means that workers are still only going to get six or seven hours of sleep after taking care of things at home or getting ready to go back to set in the morning, and that leaves so little time to actually be with families during shoots," she said.
Finkelstein also said she was very dismayed that IATSE had not made as much progress as hoped in raising residuals on streaming shows — a major demand among Editors Guild member. while the union did get wage increases for streaming projects, residuals was one major area where the union did not make any progress.
According to IATSE memos and audio from membership meetings obtained by TheWrap, union leaders say that as AMPTP drew a hard line on streaming, negotiators decided to focus on issues like minimum wage and turnarounds as the public pressure created by #IAStories and the strike authorization vote. Streaming residuals have become a primary concern for all of Hollywood guilds, and union insiders believe that the studios did not want to address the issue with IATSE ahead of the next contract cycle with other Hollywood unions like SAG-AFTRA when residuals could be a strike-triggering issue.
AMPTP declined to comment for this story.
When 98% of IATSE members voted to approve a strike in September, Finkelstein said that she and other members felt a sense that their organizing would lead to a paradigm shift in Hollywood, only to feel disillusioned not only with the terms negotiated but with the memos from IATSE President Matthew Loeb that ignored the backlash in favor of praising members for their solidarity through the entire negotiating process.
"I felt so duped, not just by the studios but by our own leadership," she said. "There is a lack of transparency between the leadership and the membership. Take the 3% increase in wages every year. With all the inflation that's happening, is that really going to help us keep up with costs? Yet they just keep telling us 'You all did it! We won!' for weeks and it just feels like that message ignores us who are asking, 'Won what?'"
Susan Schurman, a labor studies professor at Rutgers University, said that feeling of disillusionment can be seen in the strike wave that has swept throughout the U.S. this fall with workers at companies like Nabisco, Kaiser Permanente and especially John Deere, which just saw its workers reject a second contract offer. With the pandemic exacerbating wealth inequality around the globe, many workers have lost patience with the slow-but-steady process of traditional contract negotiating.
"There hasn't been any entertainment labor contract in recent memory where the union had to give up something from a previous contract to win gains, but IATSE did that with the strike vote and that's why they're calling it historic," Schurman said. "But the pandemic has led workers of all backgrounds to really question how much they can gain in these talks and how much more they can push. It will be up to the leadership to convince the members that this really is as far as they can push for this round. Is that really true? We don't know. But that's what they are trying to tell them."
While Finkelstein and Arnold both voiced frustration with national leadership at IATSE and their messaging, they did praise Cathy Repola, the Editors Guild's national executive director. Though they disagree with her recommendation for a "Yes" vote,' they said they appreciated her candid tone at hours-long membership town halls over the past month and her prompt responses to questions on the local's Facebook page and other forums. "If the whole union talked with members the way Cathy has, there wouldn't be quite as much anger," Arnold said. "She doesn't spend the town halls trying to spin us and sell us on a 'Yes' vote. She just provides the information that people ask about the details of the contract and is very thorough."
In an interview with TheWrap, Repola acknowledged that there was a lot of disappointment voiced in town halls, particularly on the residuals and wage increase points in the contract. "Prior to the talks, I told members that it would be very difficult to get more than 3% because that is historically the terms they have agreed on," Repola said. "After the strike vote, the working conditions and our push to get sustainable benefits in the health and pension plan really became the core of the talks."
But Repola and the other local leaders aren't the only ones that are holding Zoom meetings. Groups of IATSE members have also held grassroots meetings and online surveys to allow opponents of the contract to organize in much the same way that #IAStories served as a sounding board during the AMPTP talks. But this time, the targetis union leadership, providing a concrete list of the biggest objections to the proposed contract.
https://www.instagram.com/p/CWCpi9_L9wp/
A post shared by IA Members Unite (@ia_members)
Among the top demands are higher contributions from streamers to the health and pension fund, a wage increase system tied to the rate of inflation, and a renewed push for 12-hour turnarounds instead of 10. "The impression that IATSE leadership is giving me with their memos is, 'We accomplished all of our main goals with this contract and if it is rejected, we wouldn't know what to push for,'" Arnold said. "These groups are trying to directly respond to that, saying 'OK, here's what to push for.'"
Whether they will get that chance is unclear. While social media built the momentum for IATSE heading into negotiations this fall, it is now clouding the forecast for this weekend's vote. Many believe that the vote will be closer to 50/50 than a overwhelming majority either way. Finkelstein expects that the contract will pass, and she's afraid that IATSE will not have a chance like this again to make serious progress.
"I've personally heard a lot of people say they'll vote against it, but how many members are going to vote for it just to get it done?" she said. "They tell us, 'Oh, we can get this in the next contract,' and that's what they always say. They told us that we were going to get toresiduals when we in 700 voted against the contract three years ago."
In the joint statement from local leaders urging a yes vote, IATSE said that the contract "is only one of the tools we have at our disposal." Repola, who co-signed the letter, did not provide specifics on what those tools may be, but she believes that there are other avenues of organizing that the union can take in the three years between now and the next round of AMPTP talks to improve working conditions, and that she hopes the membership will continue to stay engaged. "There's going to be meetings ahead where we are going to talk about what is next for organizing," she said. "And whatever we discuss will be stronger if our members are as engaged heading into next year as they have been this past summer."