Why Were 'Below Deck' Producers Surprised When This Cast Member Quit?
Below Deck has tracked seven years of crew hirings and firings. The show has also experienced a few crew members who have simply quit during the season too. Abbi Murphy from the current season threw in the towel a few weeks into the season. She realized being a deckhand on a motor yacht wasn't for her.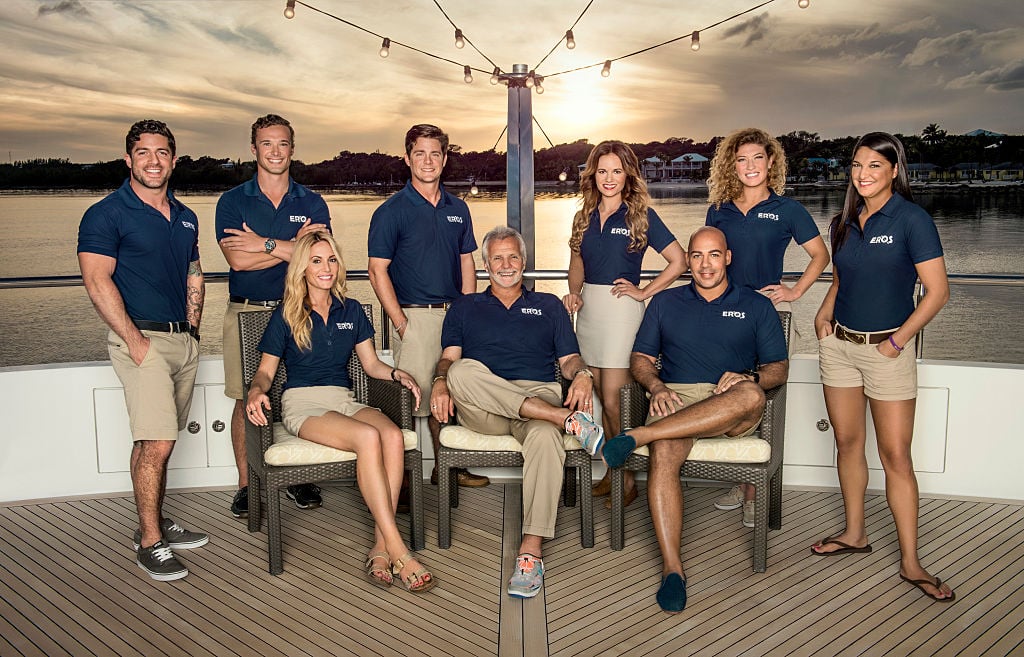 Also, third stew Caroline Bedol possibly made the most dramatic exit. She quit shortly after bosun Chandler Brooks was fired during season 6. She offered to work a few days to prepare the boat for the next charter but suddenly changed her mind and wanted to leave immediately. As she waited to say goodbye to Captain Lee Rosbach, cameras captured chief stew Kate Chastain and second stew Josiah Carter taunting her outside her cabin door.
However, producers named an instance where a crew member suddenly quit during season 3 as being their "most shocking." Bravo's The Daily Dish recently asked producers about the wildly popular series. Producer Courtland Cox shared that second engineer/deckhand Don Abenante's departure left them in shock.
The departure surprised everyone
Abenante quit early in the season when Rosbach admonished him for jumping in the water after third stew Rocky Dakota. Datoka received clearance to take a quick swim. Abenante took this as an open invitation and got busted for swimming with Dakota without asking.
Abenante also often butted heads with bosun Eddie Lucas. He clearly wasn't interested in deckhand work and wanted to spend more time on the engineering side. Abenante also seemed to often think he knew how to do things better than his boss too, which caused friction.
Rosbach called Abenante to the wheelhouse to give him a stern warning but was taken by surprise when Abenante suddenly quit. Lucas, who was present at the meeting was also shocked when Abenante tendered his resignation.
"I was shocked that Don quit, but that just shows who he really is. He couldn't handle the job that he signed up for, so I was glad that he was getting out of the way so soon," Lucas shared with Bravo. "And I think most of the crew was relieved, especially the chief engineer."
Producers were especially surprised because they didn't see it coming
Abenante's departure left producers in shock. "That was a shocking, incredible, unforeseen departure where we all were like, 'Wait, did that really just happen?'" Cox told The Daily Dish. "That was shocking and amazing."
Dakota also "quit" during the same season. Chef Leon Walker was fired and she literally jumped ship out of solidarity. "That's probably the top departure in all of Below Deck history even though she came back to the show," Cox added.
While it sounds like early cast departures still surprise producers, firings do not. "The firings are not really surprising 'cause you see them coming for a while," Cox said. "Sometimes sad. Sometimes not sad." Cox even admits that sometimes the firing is also overdue. With only one episode left in season 7, will this be one of the few seasons where no one gets fired?
The Below Deck season 7 finale airs on Monday at 9 p.m. / 8 p.m. central on Bravo.
Source: Read Full Article