GoFundMe Bans Poker Player for Lying About Cancer to Get Money for WSOP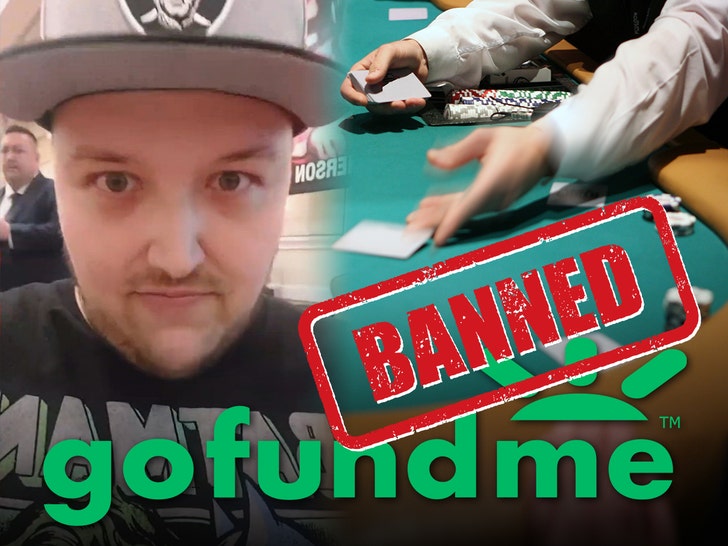 GoFundMe is putting a permanent kibosh on Rob Mercer, the World Series of Poker player who lied on the platform about having cancer, took tens of thousands of dollars in donations and then blew it in Vegas.
A spokesperson for GoFundMe tells TMZ … those who chipped in for Rob's fundraiser earlier this year have been fully refunded, and he's been axed from using the site in the future.
We're told the company has zero tolerance for those who "exploit the generosity of our community," adding GoFundMe often cooperates with law enforcement investigations into those "formally accused of wrongdoing."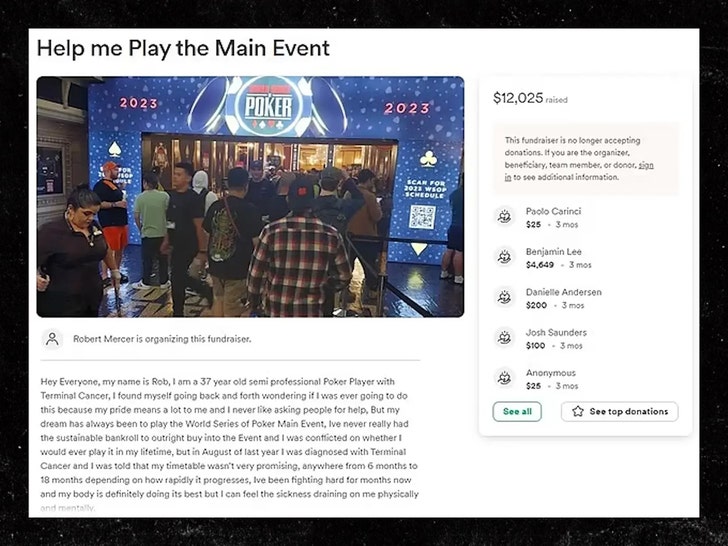 As we reported, Rob came clean this week about his big lie … in which he created a GoFundMe to get enough cash to attend July's WSOP event in Las Vegas.
He claimed he had colon cancer and reportedly received between $30,000 and $50,000 from people supporting him. However, he told the Las Vegas Review-Journal, he made it all up, and claimed it was a "spur-of-the-moment" decision.
Rob also told the outlet he thinks he actually has undiagnosed breast cancer but was embarrassed to say that, which is why he says he picked colon cancer instead.
The issue he's facing now … if he really does have breast cancer, he won't be able to jump on GoFundMe and ask for help.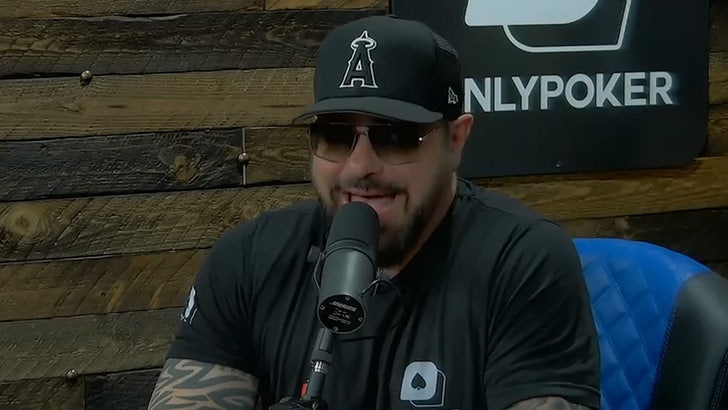 FYI, professional poker player Nick Vertucci befriended Rob and even hyped him up so he could come to compete at the big event — but, as you'd imagine, he's no longer on Rob's side and called his cancer stunt "gross."
Source: Read Full Article